Polycystic ovary syndrome (PCOS) is a common disorder in women. The name polycystic ovary syndrome describes the numerous small cysts (fluid-filled sacs) that often form in the ovaries. These cysts produce male hormones called androgens. Therefore, women with PCOS often have high levels of androgens. This can cause more problems with a woman's menstrual cycle, excess body hair (or male-pattern baldness), weight gain, and sometimes infertility.
The experience of many women shows that taking Elev8 and Acceler8 pills reduces the manifestation of PCOS symptoms and can even cause cysts to disappear.
However, we do not make medical claims, but simply share below real reviews of women suffering from PCOS.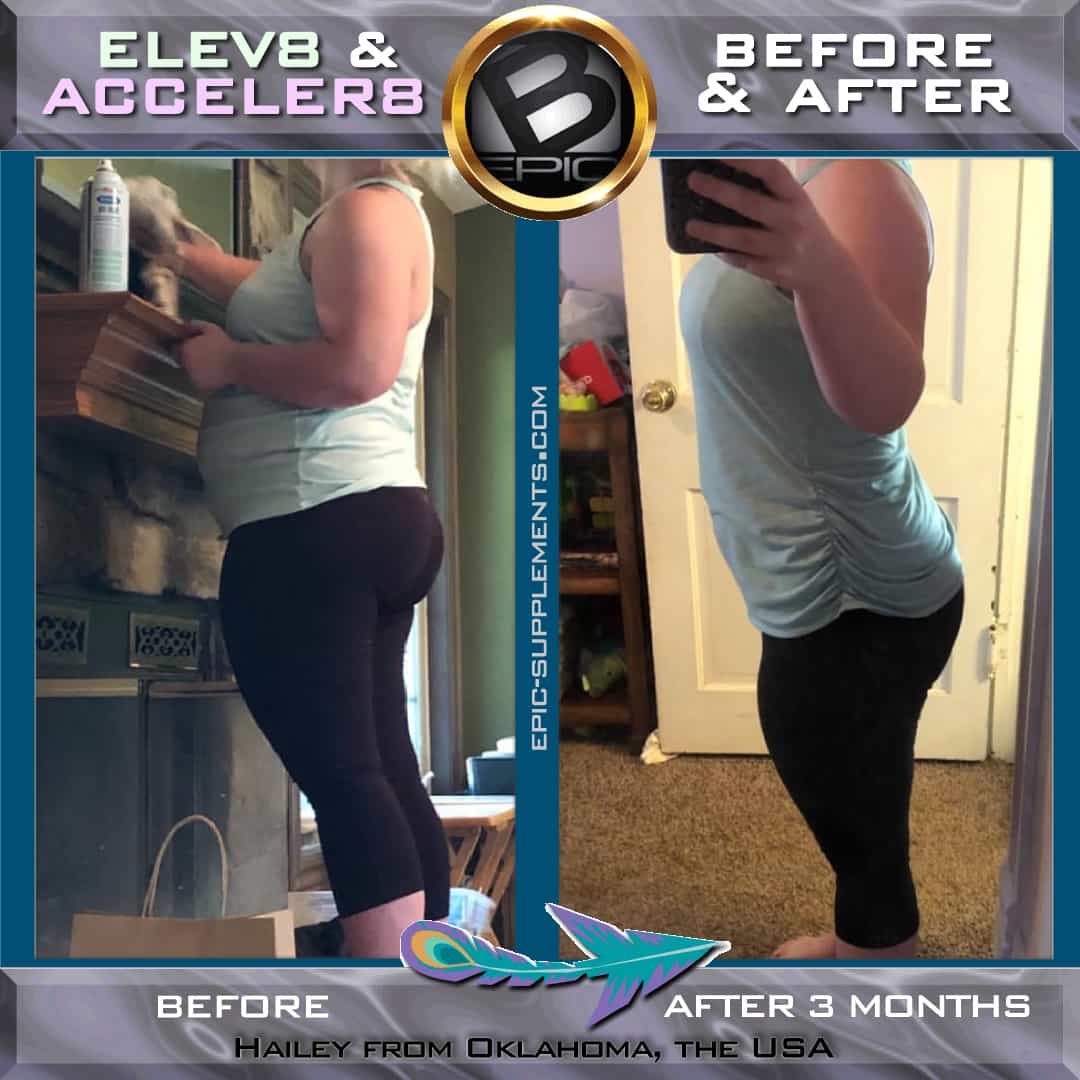 Hailey Tharp's review:
"It's been 3 months since I started this journey to a happier and healthier life. I am so thankful I did. It came into my life when I needed it the most. God's timing, for real.
I feel better than I have in years. I've gone from a size 12 to a size 8! I suffer with PCOS and thyroid issues, and I have noticed my symptoms are not nearly what they used to be. I'm not constantly exhausted anymore. I can actually sleep soundly. I'm not cranky, or having insane mood swings. My skin and hair look and feel great. My nails are stronger. I still have a rough day every once in awhile, but thanks to BEpic, I can actually get through those days now!
My only regret is not taking the leap sooner. It's so worth it!"
---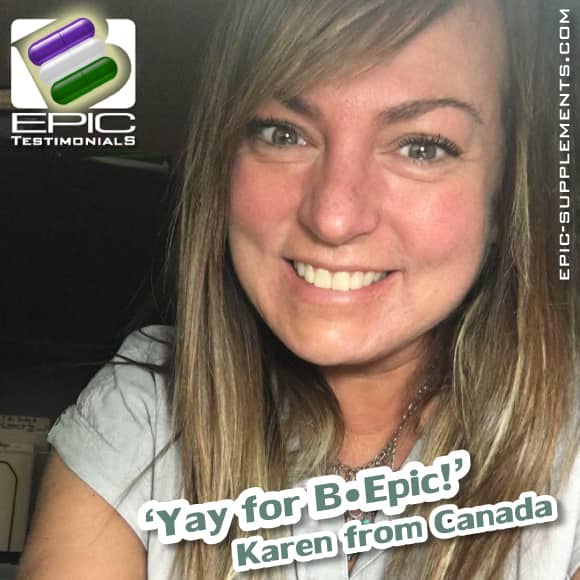 Karen D. from Canada shared her story:
I'm 53, I've had four strokes and 11 concussions so I have a lot of brain issues. I have PCOS, type 2 diabetes, arthritis, hypertension and fibromyalgia. I've felt old for many years.
The first month with the magic beans is in the books….. Purple and white before bed, green when I get up.
My pain is almost gone.
I have gone from an average of 2 hours sleep per night to 7.5 or more
I haven't had a headache in weeks
Bloating is gone unless I eat something that aggravates it
I'm getting strength and mobility back in both shoulders (with torn rotator cuffs)
My brain fog is clearing and my memory is improving
Energy levels increasing
I feel human again

Yay for BEpic!
---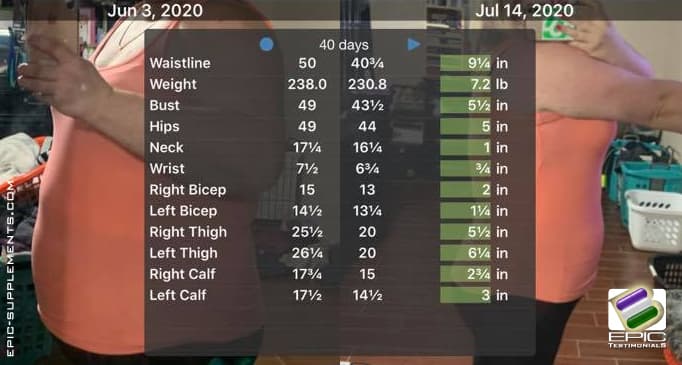 Sciara from Texas wrote:
I was desperate to find energy to make it though my day! Couldn't make it a single day with out multi energy drinks and coming home from work to take a nap then have to do dinner and clean with what little energy I had left. My house was always a mess, I felt disgusted with my health my home and often lost my temper without a reasonable reason to. My Obgyn recently informed me that I have PCOS and that is the reason I suffer from so many medical problems along with having a hard time loosing weight.
I started b-epic 6 weeks ago after almost taking myself out of it over and over again I finally decided what could it hurt I have been disappointed by other products before anyways so I took a leap of faith! I feel amazing now not stressed I'm down in pant sizes and I have amazing energy now my house is clean and I'm getting in shape.
This process is working amazing for me. I even started going to the gym again!
---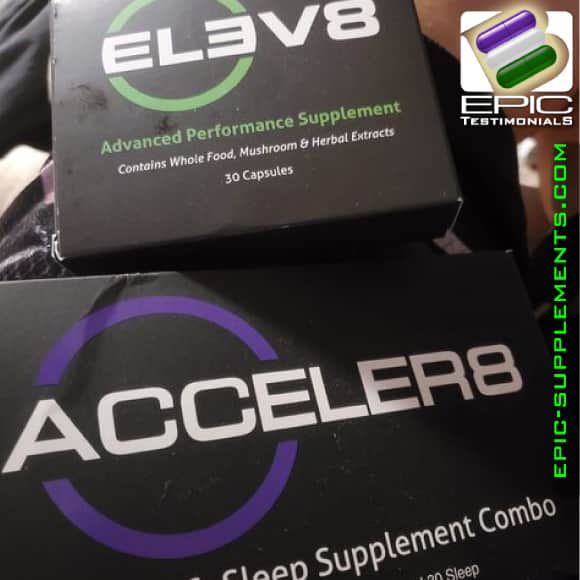 Abigail's review:
Maybe TMI but… NSV… I have PCOS and have NEVER had regular periods… but these past 3 months I'm almost spot on…
I didn't want to do birth control bc of all the negative side effects… so I lived with irregularity… and never knowing when it'll hit… not that I want my period more but it's nice knowing!
---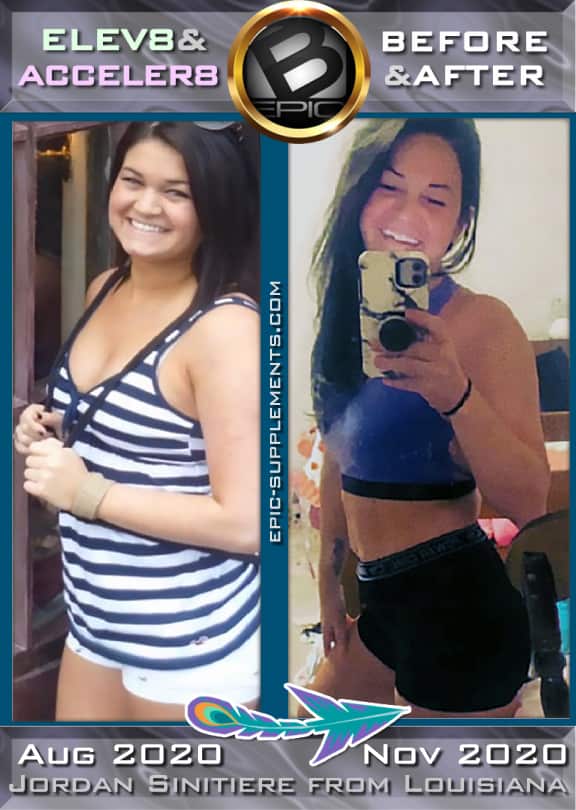 Posted by Jordan Sinitiere from Louisiana:
"I'm a Mom and have 3 kids! Did I struggle everyday with weight gain and bloating absolutely! I suffer with Endometriosis and PCOS and it's been a bumpy bumpy road !
But…. I finally gave in and said enough is enough and starting making me a priority.
These 3 capsules have helped me so so much over time! I didn't expect results right away but I surely did have them!
I have lost over 10 pounds and so many inches!
I finally LOVE ME AND FEEL ABSOLUTELY AMAZING AND HAPPY!"
You can see reviews on a topic that interests you