Basic BEpic pills regimen
According to the manufacturer's instructions
Elev8

green

pills should be taken in the morning before breakfast
Acceler8

white

and purple pills are best taken together at bedtime.
Such a regimen is optimal for most consumers. However, some of the people experience discomfort with such a schedule. Sometimes clients do not see any changes in health and weight at all.
If you do not feel improvement after a month of taking BEPIC pills, then change the regimen / the time when you take Elev8 and Acceler8.
Alternative Regimens
There are several alternative regimens.
A. For some people, the following scheme works great –
Elev8 in the morning
Acceler8 Restore in the afternoon
Acceler8 Sleep in the evening before bedtime.
B. Some users say that the best option for them was:
Elev8 in the morning
Acceler8 Restore in the evening after dinner
Acceler8 Sleep before bedtime.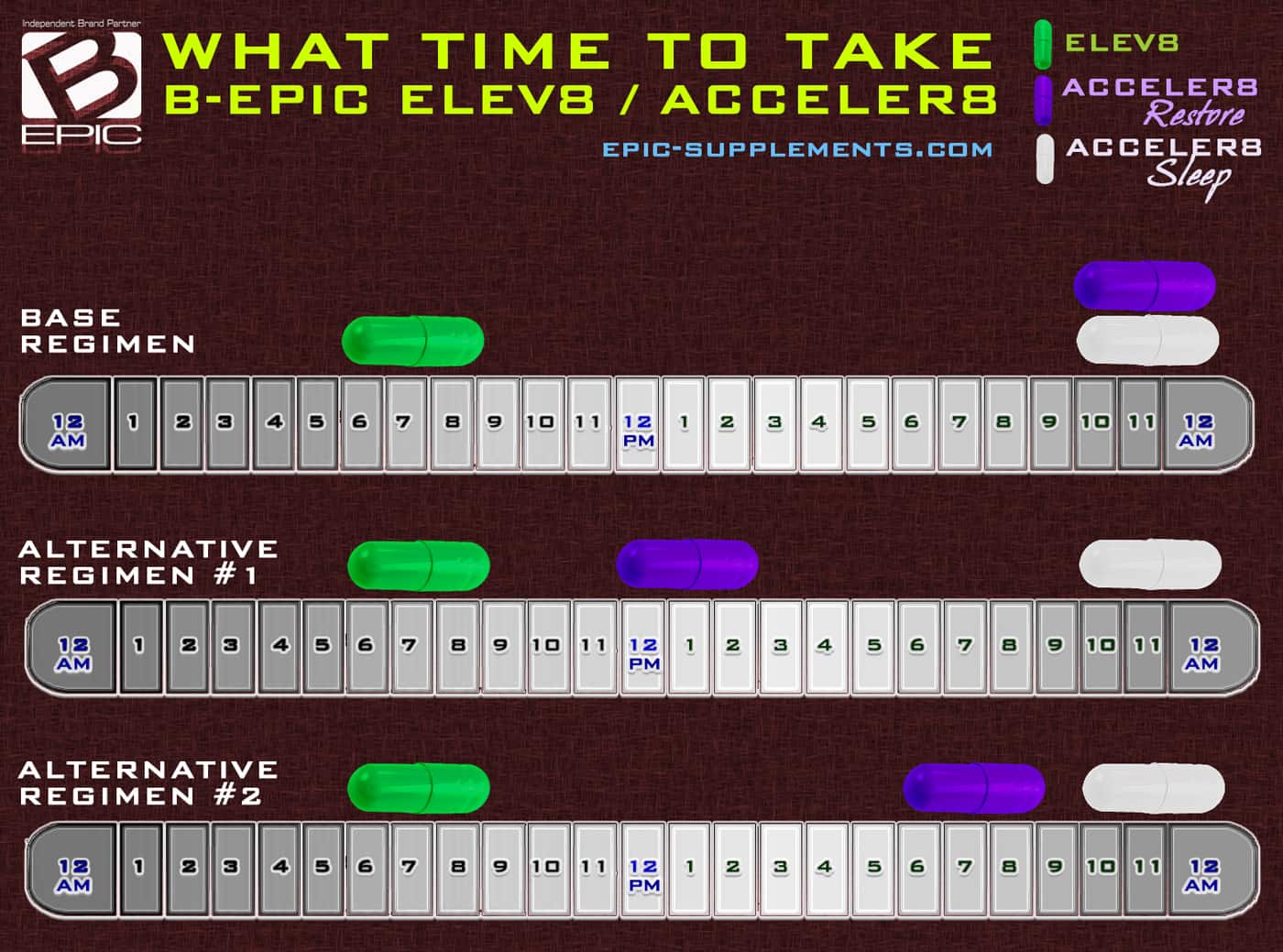 All bodies are individual. Choose the best regimen that suits you! Do not be afraid to experiment!
---
Note: sometimes pills act at first very effectively, but over time, their effect on the body weakens. Change the pill regimen, and their effect will increase again!
Tips from Customers
Leena Ruel's advice:
My advice give the pills time! If you don't see a difference change it up..that's what I do from one month to the next so my body doesn't get use to them.
I started off taking them as directed green in the am then purple and white half an hour before bed..I usually take them that way for 3 to 4 weeks month exact. then the next month or supply I take the green half an hour after my high protein breakfast so around 10-10.30.. then I take the purple pill half an hour after dinner all with 2 glasses if water to wash it down. I take it this way again for about 3 to 4 weeks.
Then next supply I take the purple first thing in the morning as soon as I wake up then the green half hr to an hour after breakfast. Then I go back third month and start over. I do it this way cause my body gets use to taking something I feel like it doesn't work as well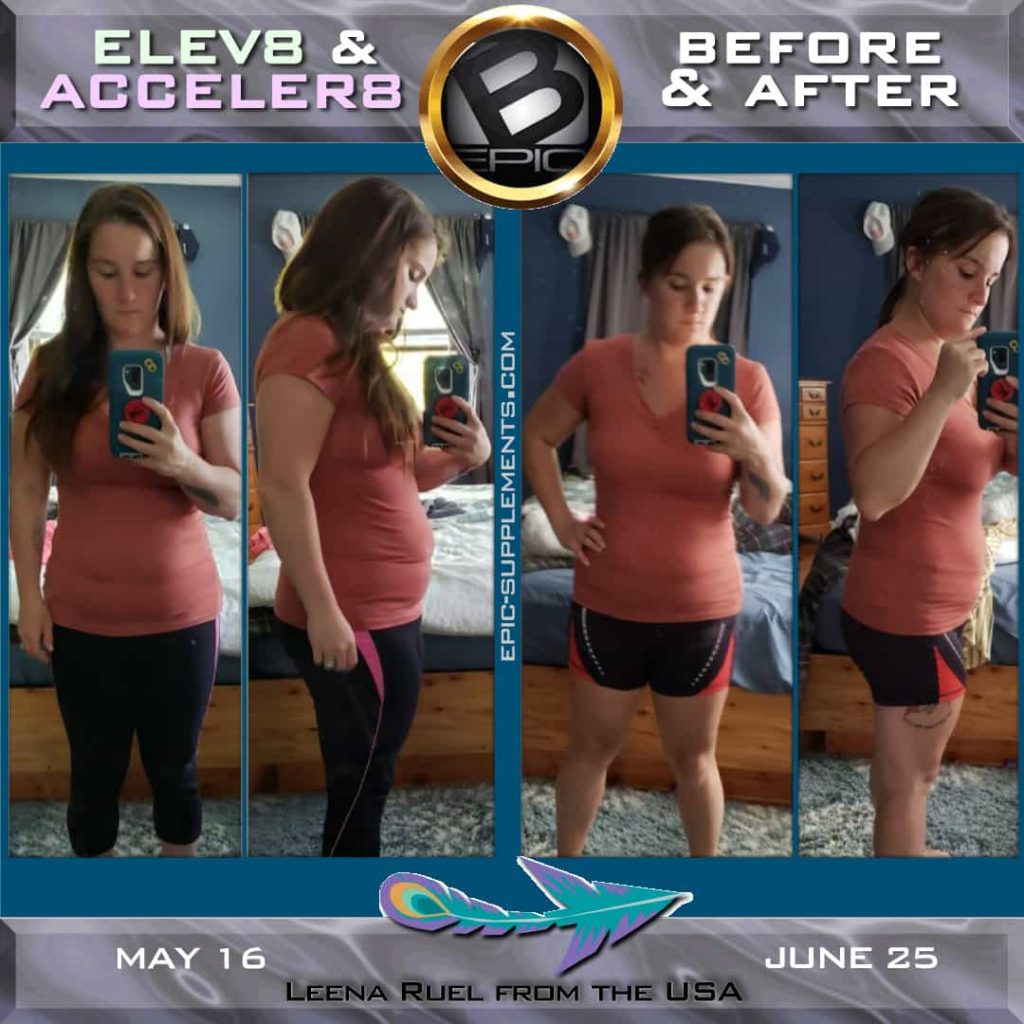 ---
Boogie Rice shared his story:
I hope this might help with those having issues with the order of taking the pills. Looks like each person's body reacts differently.
I started with purple first thing when I woke then 45 minutes later I took the green then the white at night about an hour before I went upstairs to bed. My energy is/was amazing but I still wasn't sleeping well. I was still not falling asleep until 2/3 in the morning and wasn't feeling rested.
Then after doing that for a week I switched the order and took green first thing and then purple and white together an hour before bed and that's when my sleep came together! I fall asleep within about an hour of taking them and wake up every morning by 630/7 am now and feel very rested. (I take the purple and white pill around 10PM.)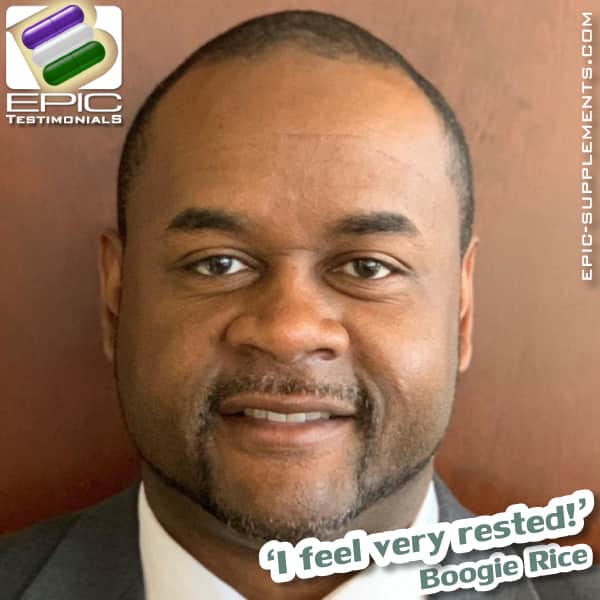 ---
Emily Fluharty from the USA shared this:
"Same bathing suit about a month apart and down 16.5 lbs. I am eating cleaner and drinking a gallon of water a day(not much more than I was prior to this). Also has been amazing for my energy levels as well as my not so happy time of the month!
For those interesting: I do the purple first thing when I wake up around 7 with 30 oz of water the green around 10 with 30 oz and then the white a half hour before bed. I started at first with the purple at night and wasn't seeing much results so switched it up . Biggest help is drinking over a gallon of water a day as well!"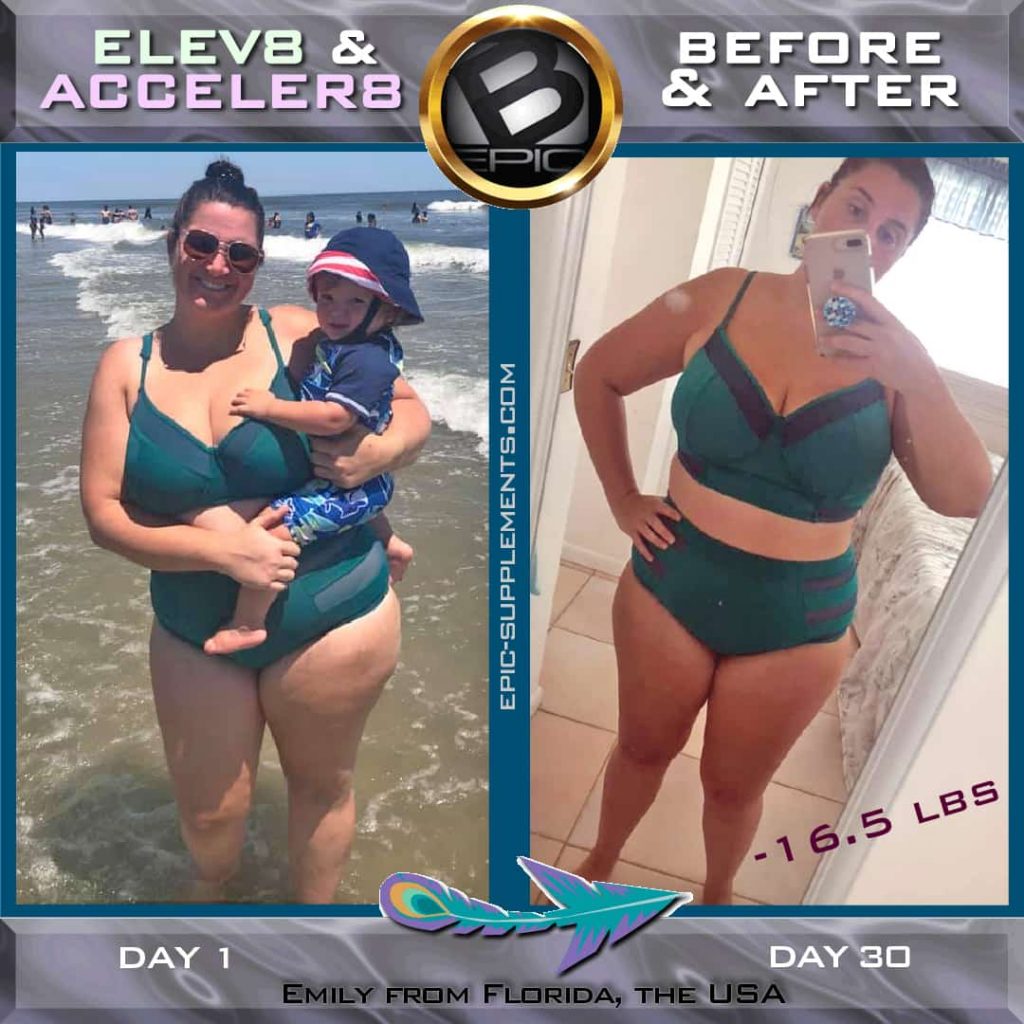 See also:
BEpic pills do not work! What should I do?