B-Epic is a trading company based in Utah, USA that offers a range of innovative, highly effective health and beauty products. B-Epic products are successfully sold in more than 50 countries around the world. The company's manufacturing facilities are located in Utah and Tennessee.
B-Epic Product Line
Click on the icons for more information
How to buy in the USA
You can purchase B-Epic products on the company's official website. This is the safest way to buy Elev8, Acceler8 capsules and other supplements at the lowest price.
To purchase, you need to create an account on the company's website and place an order. It will be delivered to you in a few days.
---
Some weight loss results of US customers
(30 pics: Before and After BEpic Supplements)
Payments
Payment for BEpic products (Elev8, Acceler8, B-Slim, Allevi8, etc.) can be made by
Visa card
mastercard
American Express
Discover Novus.
To pay using your credit card you will need your card number, expiry date, three-digit CVV number (located on the back of your card).
Payment will be processed by B-Epic during 1-2 business days following a successful bank transaction.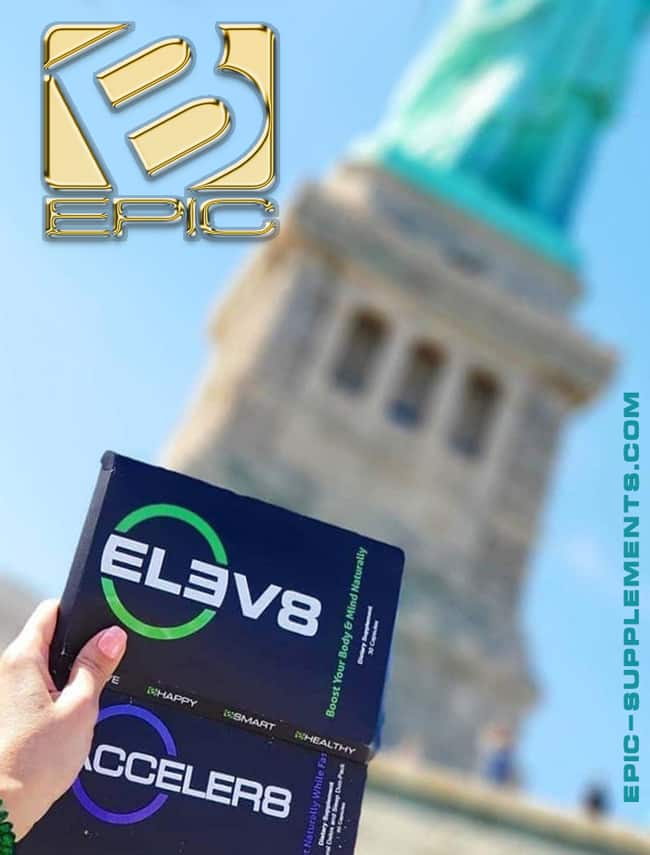 Shipping & Tracking
On acceptance of orders, Company will make every effort to process them within minimal time frame. B-Epic staff strives to ship USA orders immediately.
For US residents, shipping costs are minimal because the goods are also manufactured in the US. For example, the shipping cost for 1 box of Asseler8 (60 tablets) and 1 box of Elev8 (30 tablets) is $ 8.45
You will see the exact shipping cost during the order process.
Your order will be delivered by USPS service.
Tracking numbers are available on account Order History page after your parcel has been processed by shipping carrier.
To view this information, log into your B-Epic member account. In account menu use "Order – "Order History" menu item (at the top of the screen).
Click "Tracking Info – View Info" to see the tracking number as shown in the picture.
Return & Refund policy
B-Epic products are backed by a 30-Day Money Back Guarantee. So, if for any reason you are unhappy with a product, you can return it within 30 days for a refund.
Read more about money-back guarantee