B-Epic B-Immune is a Powder
to Prepare Orange Flavor Immunomodulatory Drink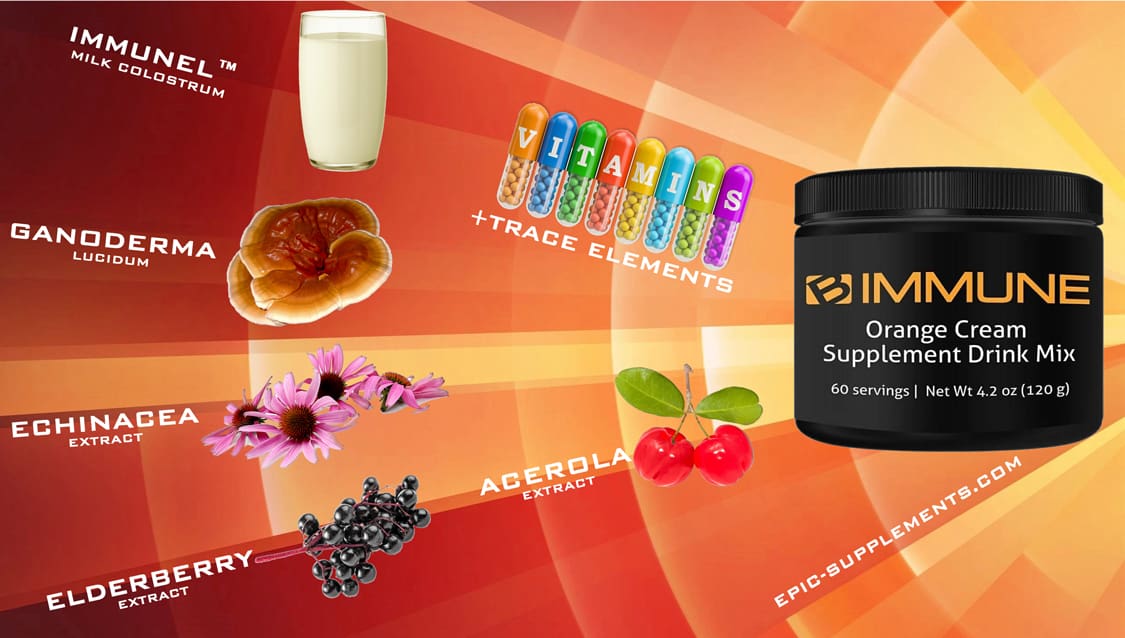 What is bImmune?
BImmune is a natural dietary supplement that effectively increases the body's own forces in the fight against infections and optimizing immune system response and balance.
BEpic's B-IMMUNE is a unique immune promoting drink that can serve as a useful tool to strengthen and maintain the balance of a healthy immune system, keeping it ready for when resistance support is needed.
BEpic's b-IMMUNE is an innovative high-tech product to enhance the natural immune defense of the human body.
1 canister = 60 servings
B-IMMUNE PACK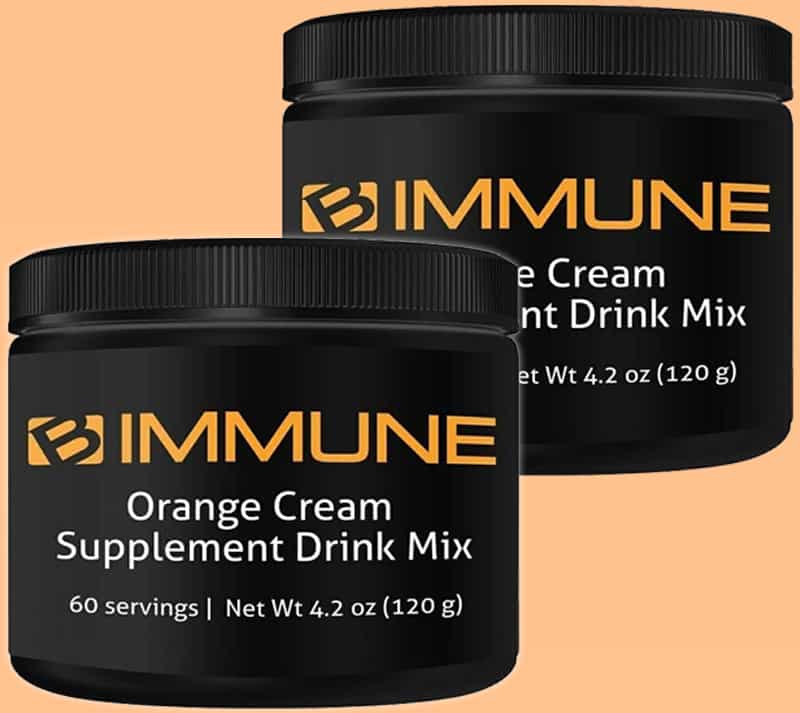 Strengthen and Maintain a Healthy Immune System
Powder to Prepare Orange Flavor Drink
Prevent and Ease Cold and Flu Symptoms
All-Natural Ingredients
2 MONTH SUPPLY
Customer Price
109.95 USD
Excluding shipping & international fees
---
Distributor Price
99.95 USD
Excluding 19.95 USD registration fee, shipping & international duty
Why control immunity?
Our immunity is an eternal source of vital energy and the main defense against viruses and bacteria.
Virus and infections primarily affects weakened people with "disabled" immunity. But an excessive increase in immunity leads to the appearance of terrible autoimmune diseases.

Therefore, the dream of medicine is to learn how to control immunity. The new B-Уpiс product is an important step on the path to managing immunity.
Create an account and make a purchase from the official online store
B-Epic B-Immune benefits
Optimizes the response and balance of the humoral immune system. Your body produces the right amount of antibody to protect against viruses.
Significantly enhances the activity of tissue immunity, preventing the penetration of infections through the skin and mucous membranes.
Reduces the ability of viruses to reproduce, slowing down the speed with which they penetrate the cell membranes.
Increases the number of so-called immunocompetent cells that fight viruses and bacteria.
BImmune has a beneficial effect on the body with chronic fatigue, stress, during weight loss and after injuries and surgeries.
It has an antioxidant, tonic and restorative effect.
No fat, no sugar, 4 calories per serving.
Gluten-free, GMO-free.
Ingredients of B-Immune Powder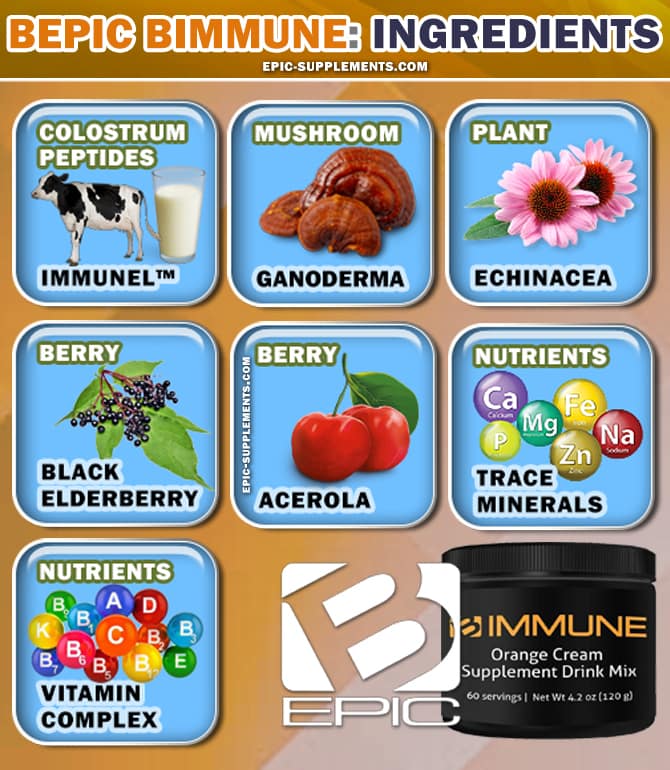 BEpic Immune Complex
Contains a range of proven ingredients to strengthen and balance the immune system:
Vitamin & Trace Mineral Complex
Vitamin A (Beta Carotene)
Vitamin C (Ascorbic Acid)
Vitamin B3 (Niacin as niacinamide)
Vitamin B12 (Methilcobolamin)
Vitamin D (cholecalciferol)
Vitamin E (D-alpha-tocopheryl-acetate)
Zinc (blend of Zn ascorbate, methionine, gluconate and citrate)
Selenium (as Selenium amino acid chelate, AAC. Chelation of the mineral improves its absorption and bioavailability)
Chromium picolinate (more easily absorbed forms of chromium [6])
Other Ingredients
Natural Flavor, Xanthan Gum, Sucralose, Beet Juice Powder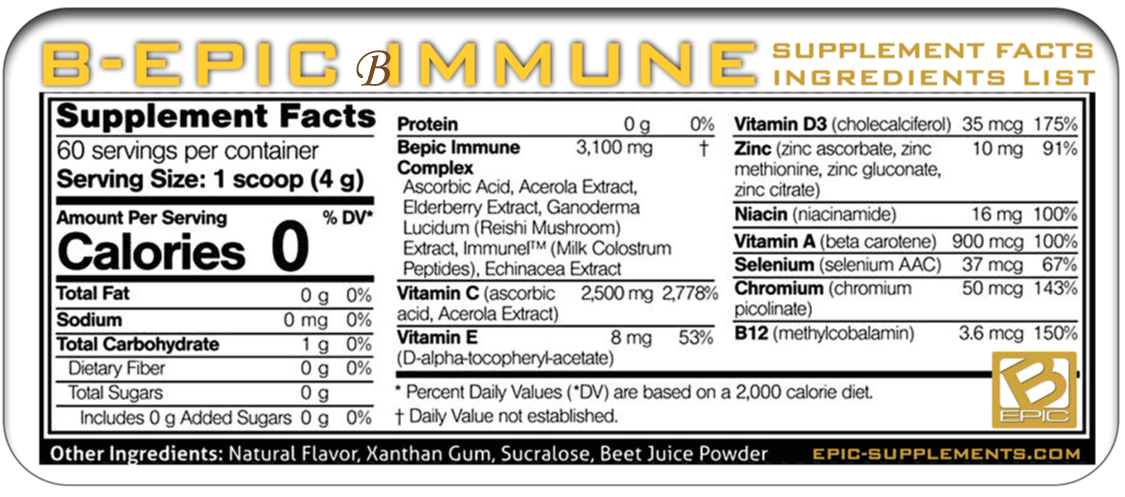 ---
Dosage and Taking Instruction
Put the powder from the canister into a glass with 8 ounces of water using a measuring spoon and stir. The drink is ready.
Dosage
| | Measuring spoons per day |
| --- | --- |
| For children's immunity | 1 |
| For adult's immunity | 2 |
| For the prevention of infection | 3 |
| For infected and sick | 4 |
Prices of B-Epic B-Immune
| Pack | For Distributors | For Customers |
| --- | --- | --- |
| 2 bottle | 99.95 USD | 109.95 USD |
Shipping cost and custom fees (for international orders) are not included
B-IMMUNE POWDER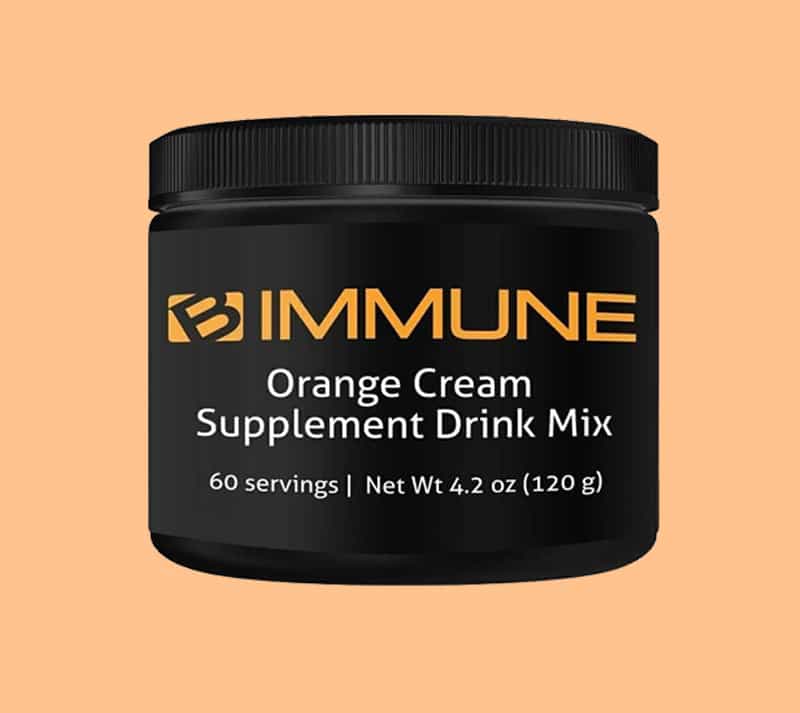 Strengthen and Maintain a Healthy Immune System
Powder to Prepare Orange Flavor Drink
Prevent and Ease Cold and Flu Symptoms
All-Natural Ingredients
1 MONTH SUPPLY
Customer Price
Not Available
For BEpic Distributors duty
---
Distributor Price
59.95 USD
Excluding 19.95 USD registration fee, shipping & international duty
B-IMMUNE PACK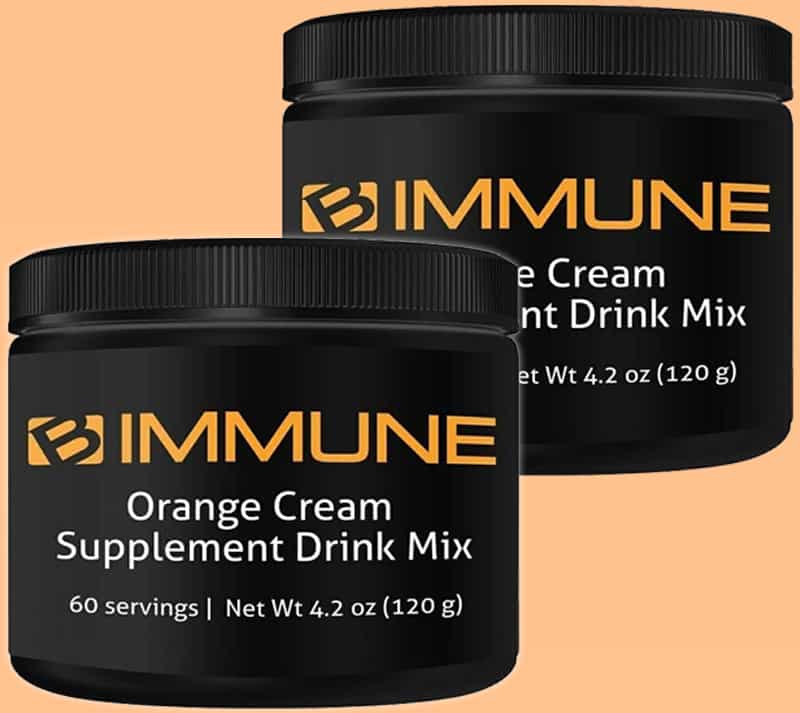 Strengthen and Maintain a Healthy Immune System
Powder to Prepare Orange Flavor Drink
Prevent and Ease Cold and Flu Symptoms
All-Natural Ingredients
2 MONTH SUPPLY
Customer Price
109.95 USD
Excluding shipping & international fees
---
Distributor Price
99.95 USD
Excluding 19.95 USD registration fee, shipping & international duty
Create an account and make a purchase from the official online store