B-Epic pills & B60 Program can radically change your appearance. You can become a more attractive person with no makeup, no diet, no plastic surgery. BEpic supplements are excellent makeover means!
While taking Elev8 and Acceler8 supplements, you gradually become slimmer, your skin rejuvenates, and your face begins to express happiness and inner confidence. And the results of your makeover will be noticed by everyone around you!
You do not believe? Then look at these real photos of real people who have experienced amazing transformations! Have they not radically changed in appearance?
All pics are made without sophisticated face & skin filters (such as Blur, Tan etc.)

(14 pics)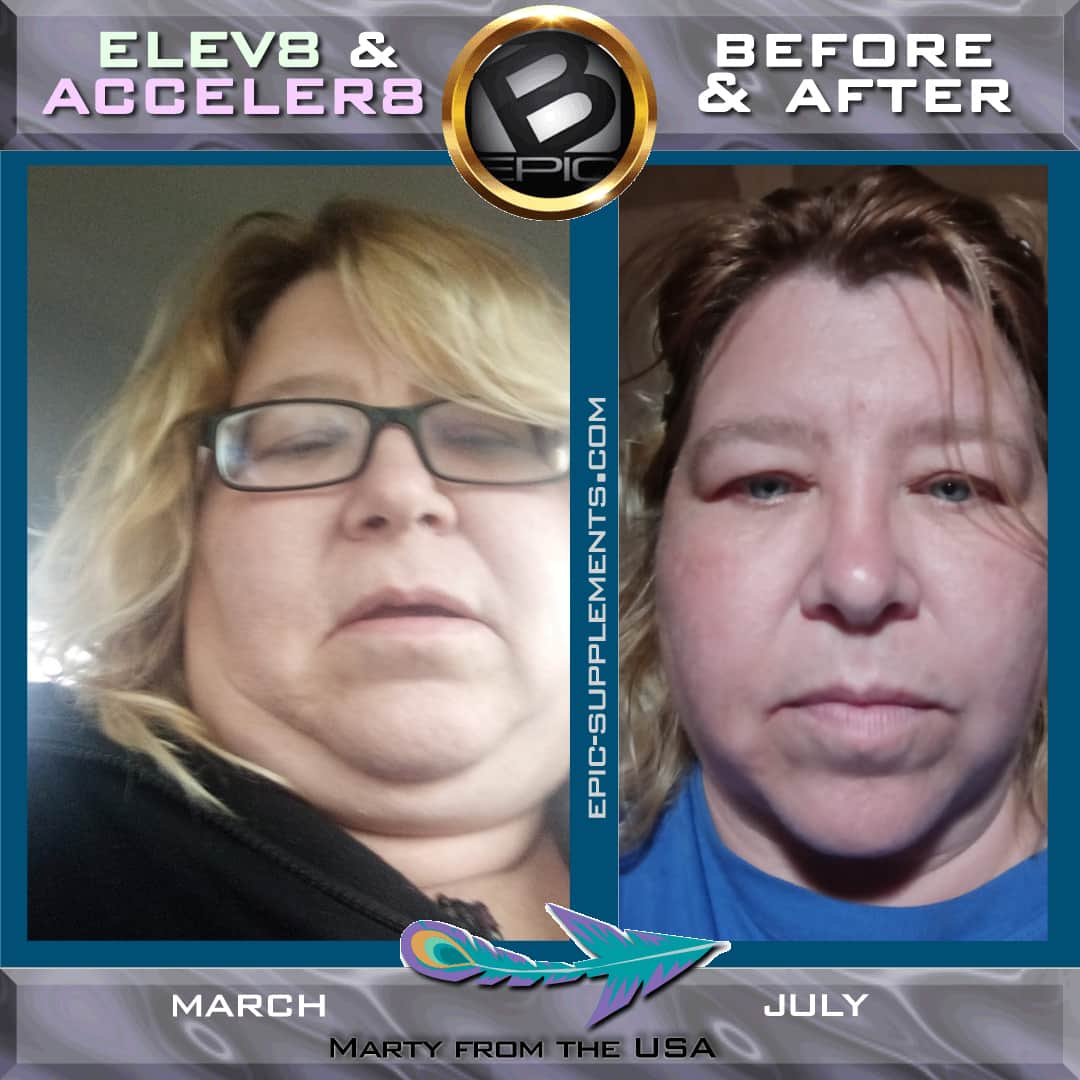 Marty McCord from Ohio wrote:
"I am absolutely loving the new me. Besides the 14lbs gone, I can now lift my right leg without hip pain. That alone is a miracle. I am sleeping better than ever and my energy is through the roof without feeling jitters.
This is absolutely the best thing that could have happened to me."
---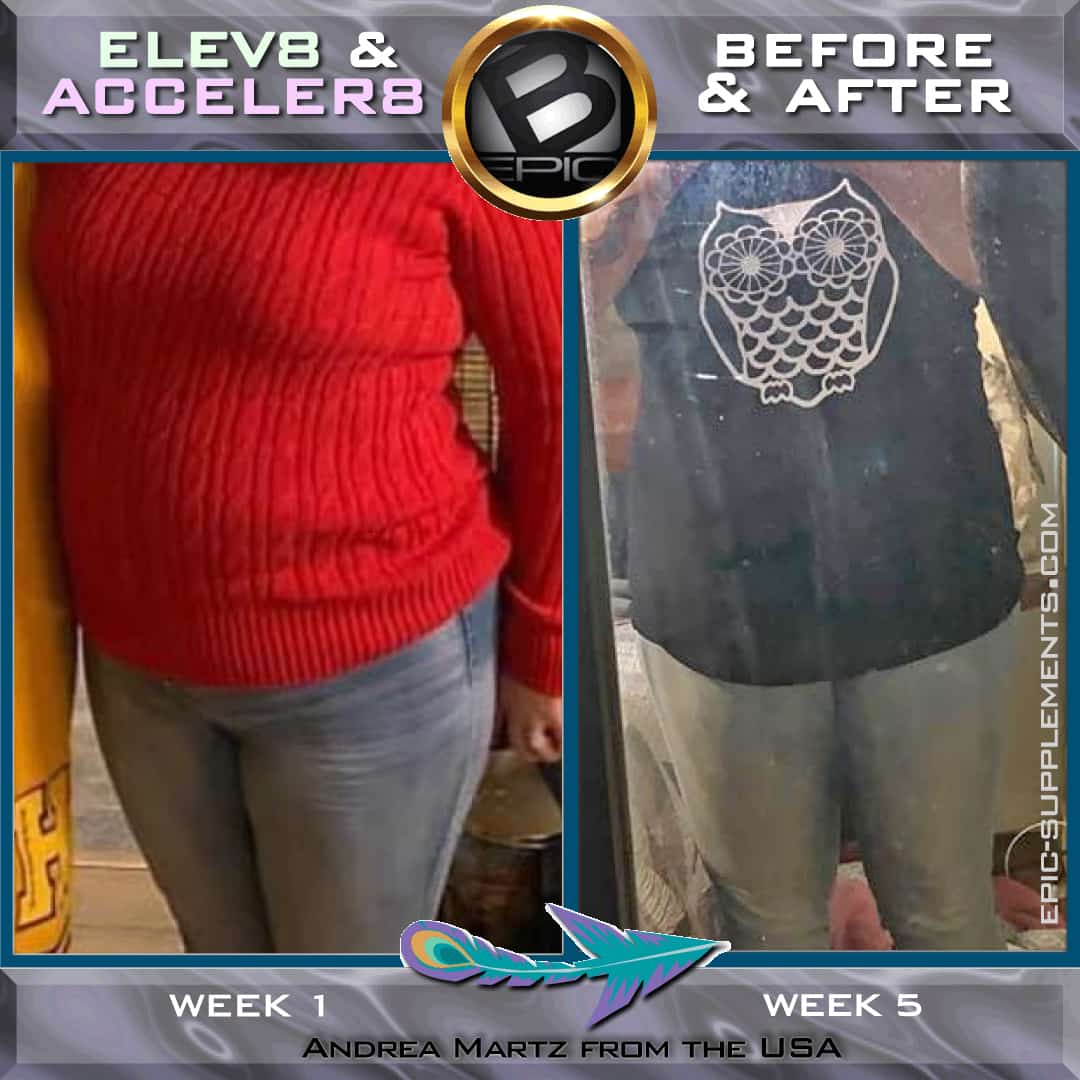 Andrea Martz from the USA shared:
Wow! I can't believe how much my life has changed in 5 short weeks! I gained a bunch of weight between hormone changes and let's be honest laziness. I had no energy. I had severe insomnia. I had so much anxiety. Well, that has all changed.
I'm healing my body from the inside out! I'm down 8 lbs and 10 inches off my stomach! I sleep like a baby. No more anxiety. I have so much energy my hubby calls me the energizer. Best part I was able to decrease my migraine meds!! Balanced my hormones, and jump started my metabolism.
---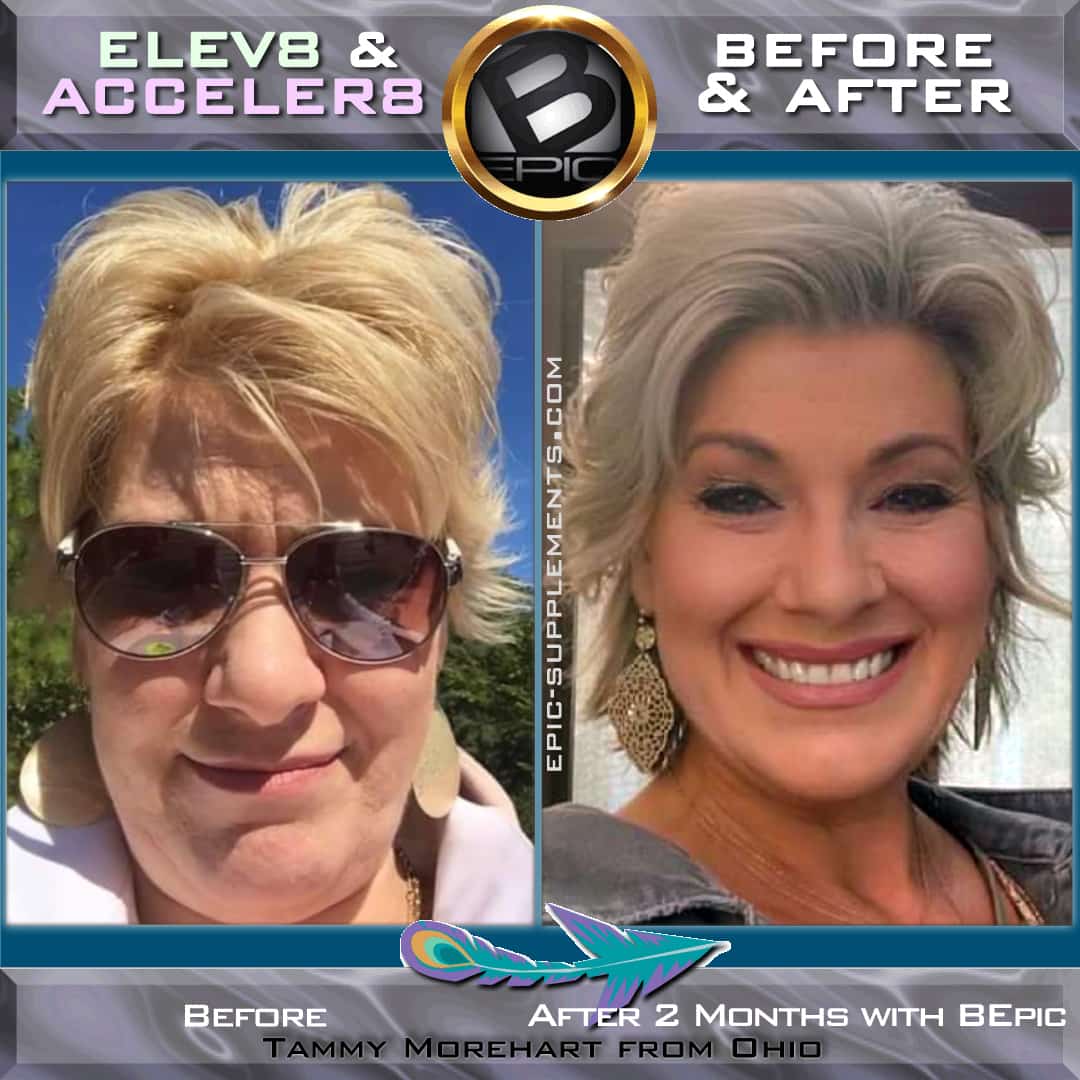 Tammy Morehart from Ohio, the USA wrote:
I can't even begin to share my EXCITEMENT with my JOURNEY!!!
I Am Just Going into my 3rd month!!
These 3 INTELLIGENT Capsules WORK!!
JOY JOY JOY JOY!!!!
No MORE PRESCRIPTIONS!!! I Love "Me" Again!
I CAN'T BELIEVE.. I LET SO MUCH NEGATIVITY IN MY LIFE!! TRUST ME I WAS MY Worst Enemy… I couldn't turn off the negativity switch..Depression & Anxiety brought me to a low which I never thought I would be at.
B-EPIC CHANGED MY LIFE!!!
Started this program at a pant size 14. NOW I AM down to a size 10!!!
I am 50 & Fabulous!!
---
See also:
B-Epic pills testimonials
More Before and After Pics
How to Sign Up and Buy