It has been noticed that people with thyroid disorders (hyperthyroidism, thyroid nodules, goiter and other) feel a significant improvement in their health when they start taking Elev8. Yes, the components of green pills have a beneficial effect on the thyroid gland. Acceler8 pills also affect the functioning of this gland, but less than Elev8 ones.
A healthy thyroid gland contributes not only to the normalization of weight, but also to an overall improvement in health status. You can verify this by reading these real reviews of people with thyroid disease.
Reviews: Elev8 for thyroid disorders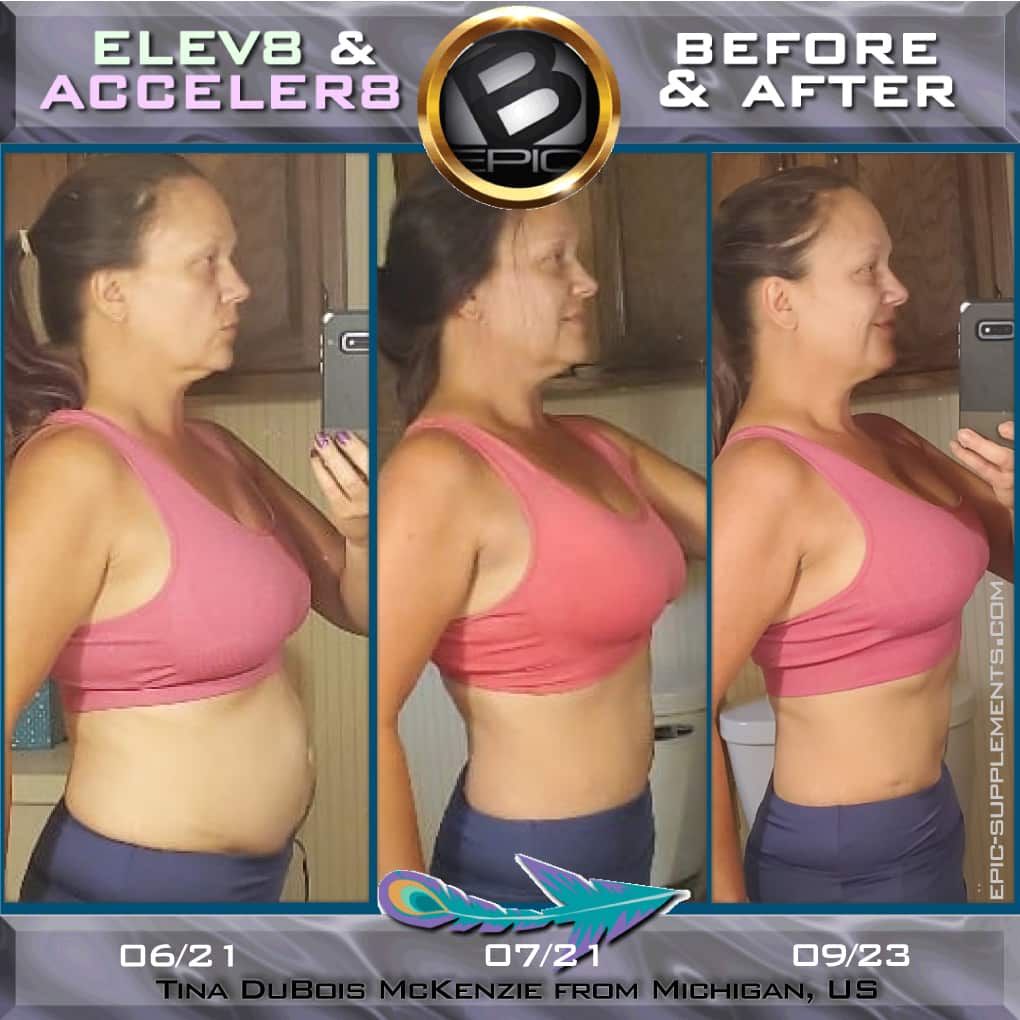 Testimony of Tina DuBois McKenzie from Michigan, US:
"Here are my 3 month results.
I was suffering with fatigue, depression, joint/muscle pain, weight gain and I had completely withdrawn into myself, due to the autoimmune disease, Hashimoto's. When I would leave the house, I would try to avoid interacting with others. On top of that, menopause hit full force and night sweats ruined my sleep for the last 2 years.
Well, NO MORE! I feel amazing and all those symptoms are completely gone. Sleep is amazing, energy lasts all day and my gut is finally calm.
The inches keep coming off. No changes to diet and i have not exercised due to knee and ankle issues. I take violet pill upon waking, on an empty stomach with 8oz of water. I take the green pill with breakfast and white one with 8oz of water an hour before bed.
I'm sharing this incredible system with everyone I can. Everyone should feel this good!"
---
Devin's BEpic review:
Y'all be nice to me (don't judge the mom bod too harshly) LOL I started my BEpic journey on April 7, 2020 after watching others post for a few weeks.. I finally bit the bullet and hopped on the bandwagon! I'm currently battling hyperthyroidism (Graves disease) where I haven't truly slept more than 3 hours night for YEARS/mood swings/hair loss, weight gain etc! I was miserable so I thought even with being on medication (gained quiet a bit of weight from it)
I had nothing to lose when trying the 3 pill system! I not only have clearly lost some inches in my waist but I sleep 7 to 8 hours a night. I no longer take naps on my lunch break, I'm not riding on the emotional roller coaster. I no longer lose chunks of hair in the shower! I have more energy than I know what to do with! I just FEEL BETTER! I can't be happier! Thank you B-Epic for making me a healthier person for not only myself but for my kiddos and my husband!! Can't wait to see my results after 30 days!
Just to add: I haven't changed my diet/ I don't exercise (but that will be changing soon). I take the purple pill first thing when I wake up with about 30 oz of water, about an hour later I take the green pill with another 30 oz of water ( still have coffee) and then I take the white pill about 30 mins before bed. I drink about 100-130oz of water a day. I still have a few beers at night.. because let's be serious… quarantine life and kids at home full time ))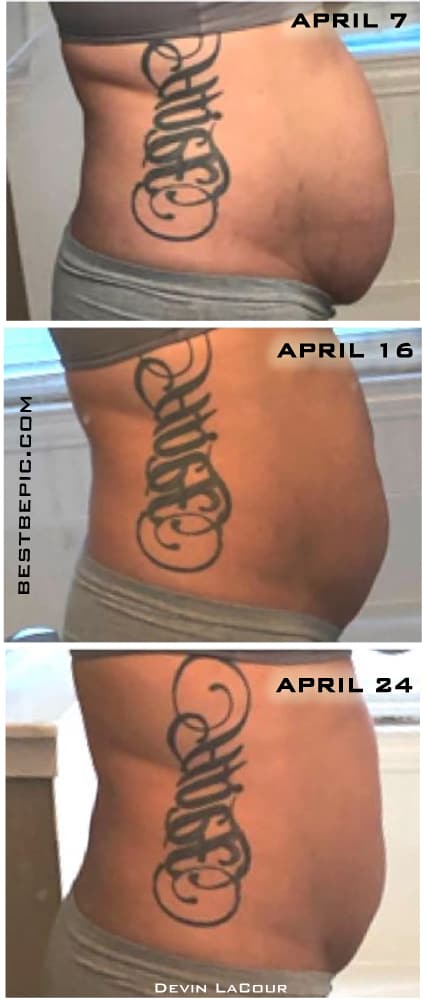 ---
Julia's review on BEpic pills: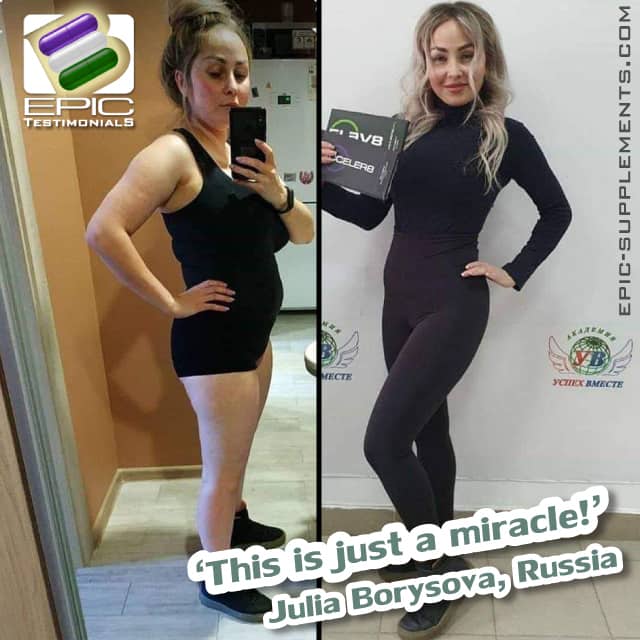 My name is Julia, I am 34 years old. 6 years ago during the 1st pregnancy I was diagnosed with 2 thyroid glands. After 2.5 years, I gave birth to another baby, but the disease only progressed.
After two pregnancies, I gained 20 kg. I also increased the number of nodes and there were multiple thyroid cysts! I had severe physical and emotional exhaustion. I did exercises and followed diets, but WEIGHT WASN'T DECREASED.
I had poor immunity, runny nose, tracheitis, terrible toothaches and headaches, otitis media. And so constantly, again and again. And a terrible depression … life did not please.
The doctor explained to me that all the symptoms are caused by thyroid dysfunction, and that I urgently need to start treatment for the thyroid gland, for about 3-5 years, possibly for life!
And then I started taking Elev8 and Acceler8. Now added some water Hydr8ation. The results are magical, just a delight! I still have one small knot in the thyroid gland! This is just a miracle!
---
Results by Shellie Jones Hanlin from WV, US
I've completed 3 weeks & absolutely have zero regrets! I fluctuate from 6-8 # down, and at least 10 inches (I didn't measure initially)! My clothes are fitting better (if not loose) than they have all summer!
My energy level is better than it's been, probably since my 20's! I usually struggle to get a full day's work done, but just met a deadline getting 1.5 days work completed in 1 day because my energy/focus were so good! No more afternoon (& sometimes mid morning) crashes!
My sleep is amazing, and I've struggled with poor sleep quality for a long time.
I have Hashimoto's (autoimmune thyroid disease), and have tried at least 14 other programs/diets. Nothing has worked quite like these supplements do! I lost 50# before on another program, but never had much energy & took hours to recover after working out. I lost mostly lean muscle mass, and still had digestive issues. None of that now! I love that this program is affordable & so easy!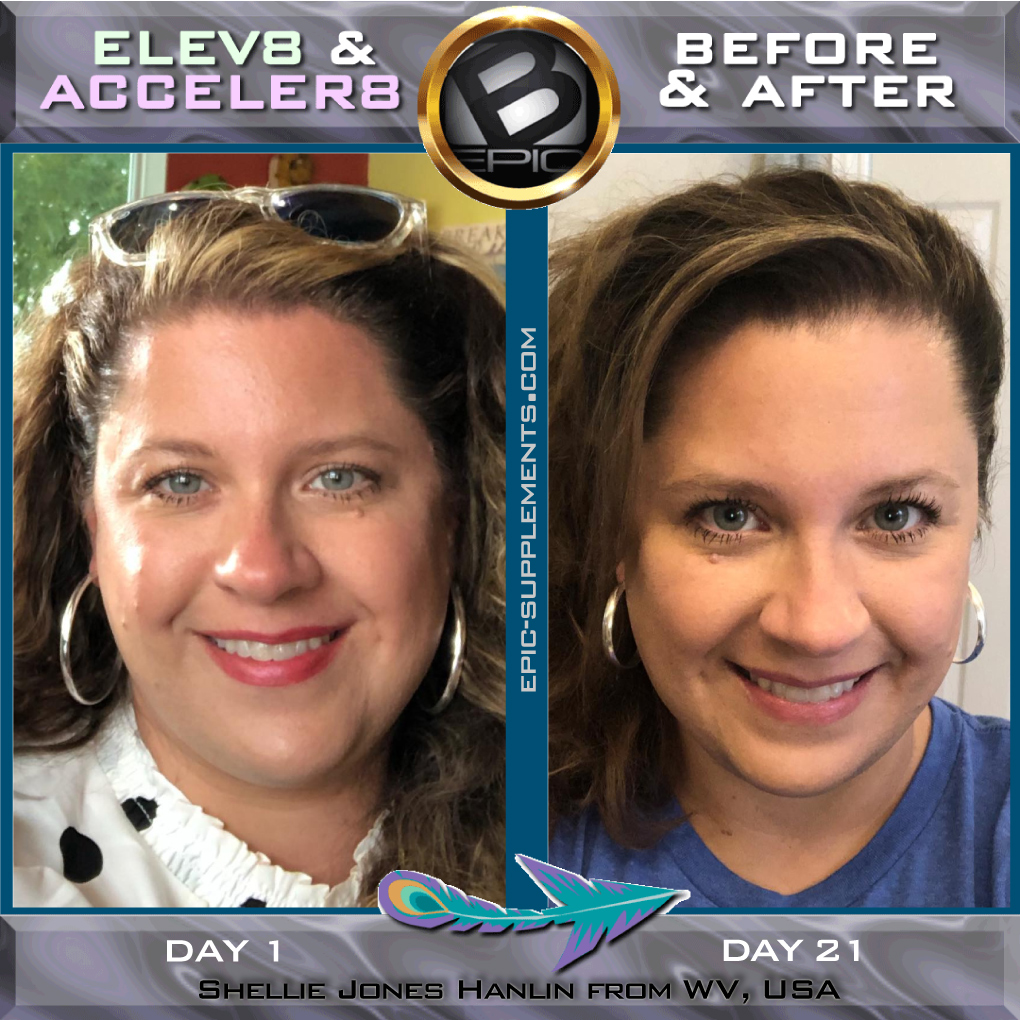 ---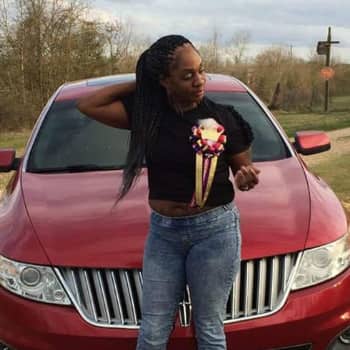 Shirletha Coleman says:
"Let me share my review.. I was diagnosed with thyroid disease, and I had surgery about 1 year ago to have my thyroid removed, and I been gaining weight about 5 to 6 pounds a month.. so now I'm on meds for the rest of my life.. and I stay so weak and drained..
My friend Tonya introduced me too B Epic supplement, and I been on it for 5 day, and I have lost 5 pounds in 5 day, and I haven't been tired since and I'm also sleeping less and feeling good."
---
Reviewed by Hayley Holbrooks from the USA:
"I'm stepping out of my comfort zone now to share a little about my journey.
I suffer from autoimmune problems, thyroid problems and was recently diagnosed with a few other health issues. These conditions have hindered my overall well-being for years!
Since adding these NATURAL products to my daily routine, I'm sleeping better, have less discomfort, less inflammation, more energy and the list could go on!
The past few years have been very challenging for me to say the least. So many unknowns, huge life changes, more stress, anxiety and depression added but things are finally leveling out and I'm so excited for this new season of life I'm entering into. I'm much happier and ready to serve my purpose and that is to help others feel better."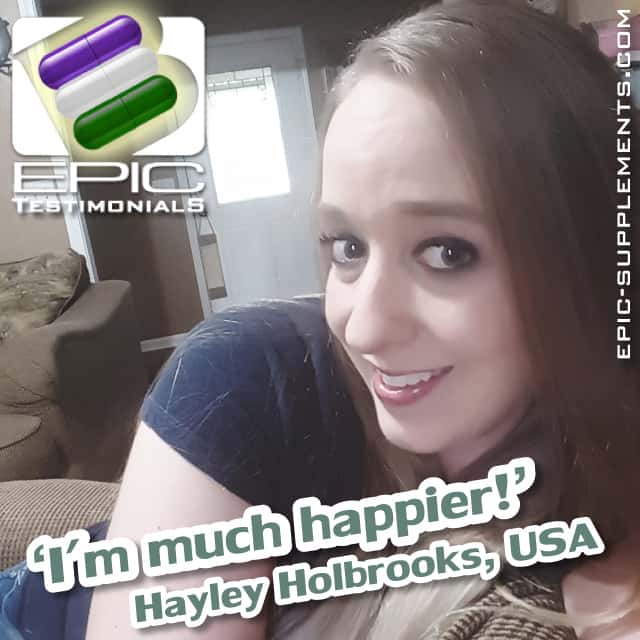 ---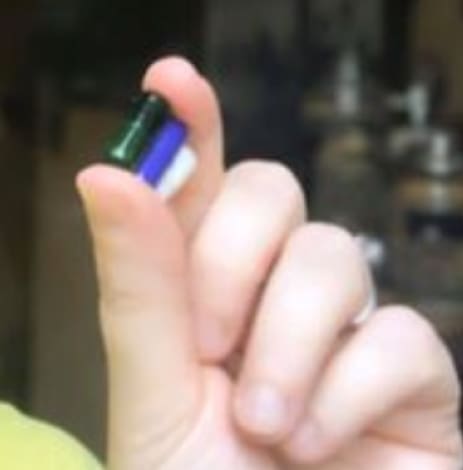 Candace from Canada says:
"Not only have my thyroid issues & inflammation decreases 75%, lost 12 lbs, 18 inches, numbness in hands & feet left also. 96 days of Bepic & my hemorrhoids have shrunk in half & are not painful or bleeding.
This needed to be said as it is a bit personal, but i know people want & need to know.
Thanking God everyday for these heavenly capsules"
---
Reviewed by Rachelle Planton from Oregon. USA:
"I am 42 years old and have hypothyroidism.
I have been struggling with my weight and energy for the last 9 years. I have tried everything from keto, juicing, WW, cutting out gluten and dairy, BB , lots of different challenges and nothing has worked like this.
Love! love! love! The energy and how is suppresses my appetite and cravings. I'm down 32lbs and feel great! Went from an XL to medium, size 14 to size 8."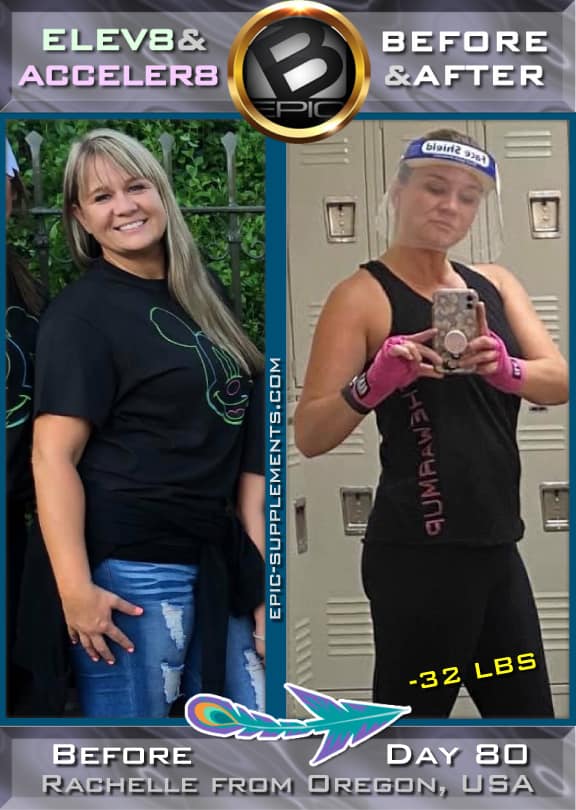 ---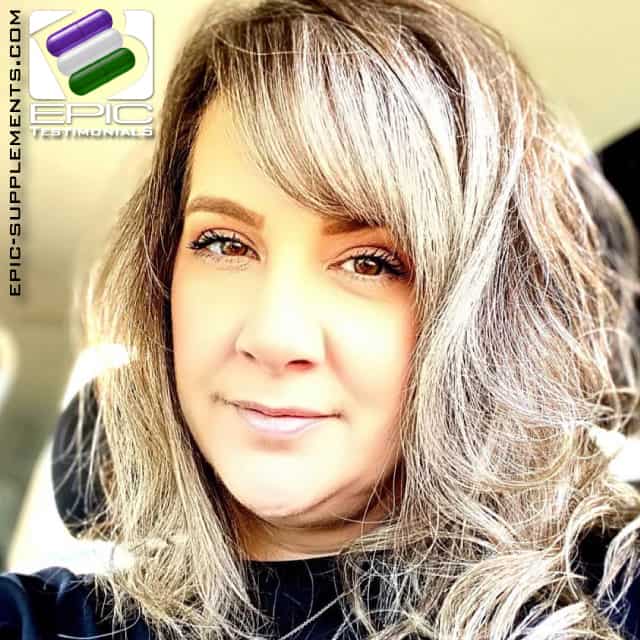 Wesley Nikki wrote:
"I have no thyroid and others health issues.
I actually have energy now and have lost 10 lbs on these in the last 30 days. I sleep so good and am up before my alarm goes off. I am well rested. Before I literally would sleep the days away.
These have been a Godsend for me!"
---
Reviewed by Sarah Stone from South Carolina:
"As a thyroid patient there is always a battle. Here's some battles I'm winning besides the scale.
My nails are growing. They are so strong and long. Usually my nails break if they aren't manicured. I can't keep up with them. It's unreal!
My skin is glowing and those deep lines are disappearing. It's also not dry at all. I was a lotion/cream fanatic. I forget now to put on lotion because my skin doesn't need it as much anymore.
My hair! It's not breaking or shedding as much. It has this gorgeous shine without adding in products!"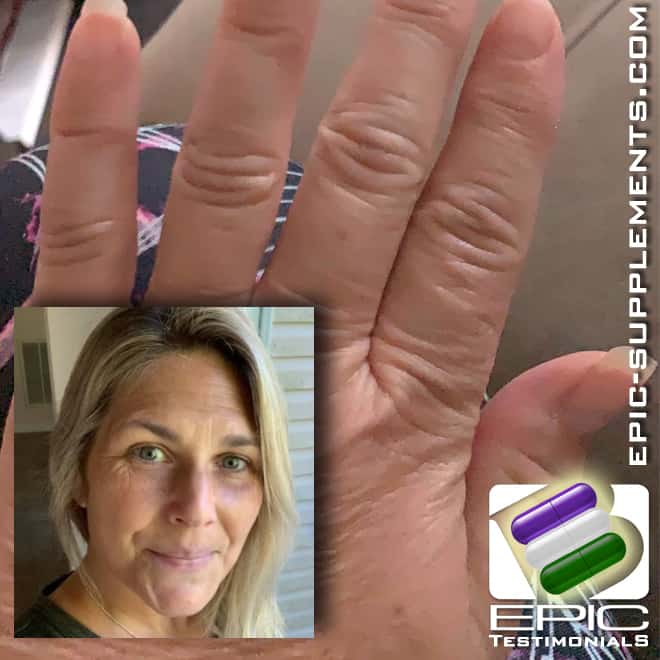 ---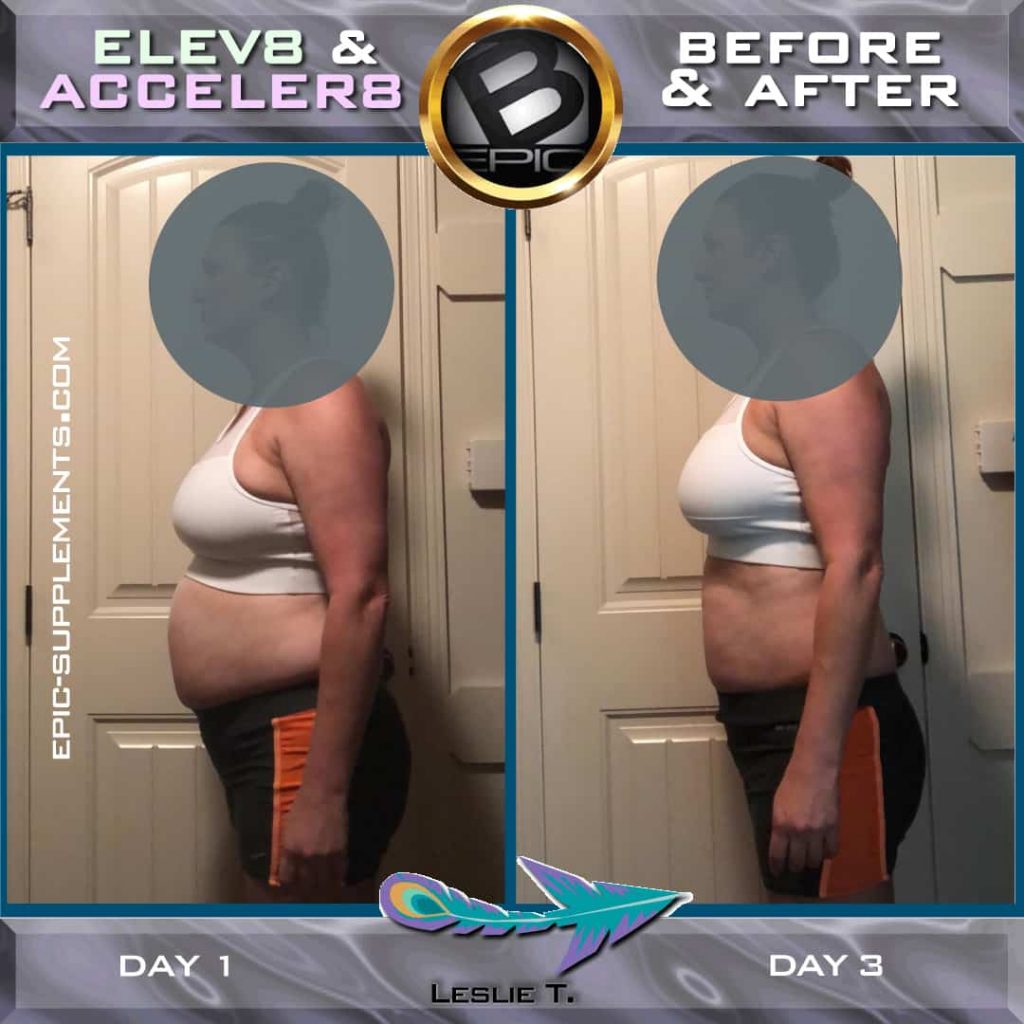 Leslie T. wrote the following:
"I REALLY have been hesitant about posting this. But I really feel like I need to share. I'm actually embarrassed to share this.
A little about me, I don't have a thyroid. I had thyroid cancer in 2007, i struggle with a lot of stuff.
I've had bloat and inflammation like crazy in my body…i just know that I'm feeling good!!
3 days of the 1. 2. 3. Step and I'm moving in the right direction. Long way to go, but it's a start?!"
---
Natalie Holland from CA shares her story:
"I am SO SO exited!!!
I had my routine lab work done 2 weeks ago (that I typically get done every 3 months for my autoimmune stuff) and for the first time in YEARS my Thyroid Peroxidase Anitbodies level is 467!!!
Normal ranges are 0-35.
You're probably thinking, "Ok Natalie, they are still high, so why the excitement?" Well for the past 10 years my levels have ALWAYS been >900. No matter what I did, no matter what dose of thyroid medication I was on, without fail the levels NEVER changed!
I started these 3 amazing supplements three months ago and let me tell you, EVERYTHING has changed!
Not only did my levels drop to a number I have NEVER seen before, and hopefully they will keep dropping. But my labs overall look better than they have in years!
I owe it all to these 3 life changing "magic beans," I am forever grateful for what they have done for my health and continue to do! I just want the world to see how amazing they are!!"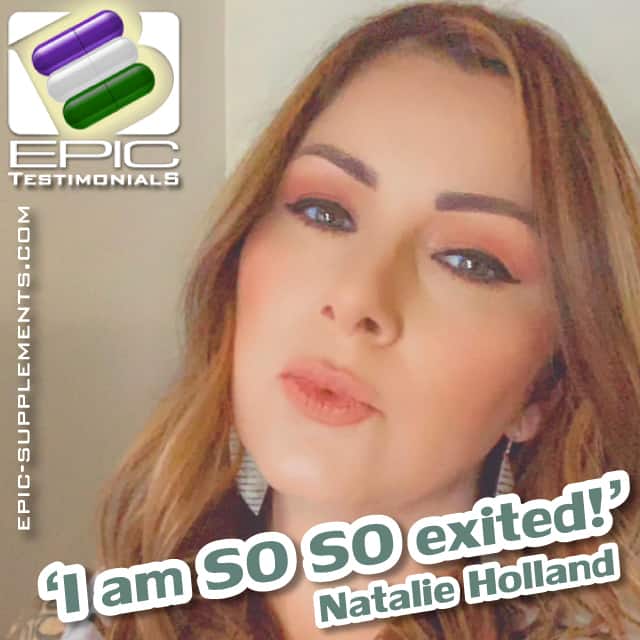 ---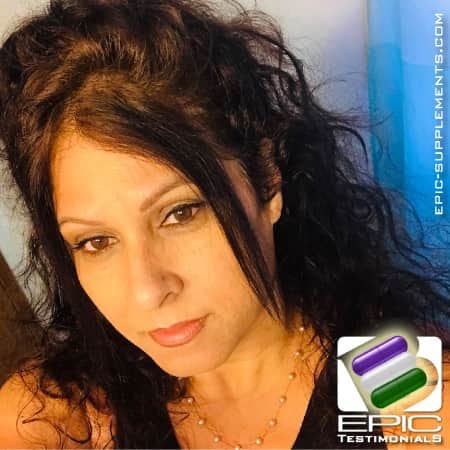 Jonnette Soares-padilla wrote:
"Never thought it would work for me because I have thyroid problems. But today I stepped on the scale lost 5 pounds in 2 weeks. I love that I have the energy back as if my light bulbs was change.
Total weight lost is 10 pounds. It's almost 3 months. My skin looks amazing and I shrank a lot. I use to be a size 8 before this journey. I now can fit in a size 4!! I have no gut problems going on anymore. I love being in my own skin. I'm not afraid to wear a two piece bikini.
I have battled with this my whole life and I have tried many supplements to feel good inside as well as the outside. But nothing can compare to these simple pills. I love love these supplements and I can promise you I will never give it up."
---
Review by Michon LePage from Texas:
"SIX MONTH MARK!! SO EXCITED!!
I started this journey with Bepic because I saw the incredible all natural ingredients in this system and couldn't wait to experience how they all work together synergistically in my body! I am so grateful I jumped!
It has changed my body/life in ways I didn't think possible at 51 years old!! I have an auto immune disease (Hypothyroid) which compromises my immune system!
Yes, I exercise a lot but I was not getting anywhere near the results I am now! My energy level is through the roof, hot flashes are gone, IBS gone, hormonal imbalance gone, blood sugars stabilized, and I haven't gotten sick since I started and I've worked with the public this entire time of Covid.
I have NEVER felt better! I absolutely LOVE it! So it you haven't tried it yet, don't wait jump on board!!"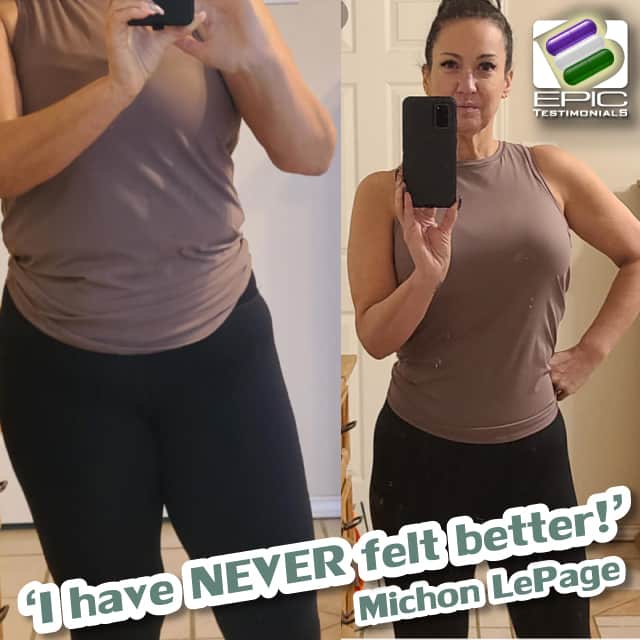 ---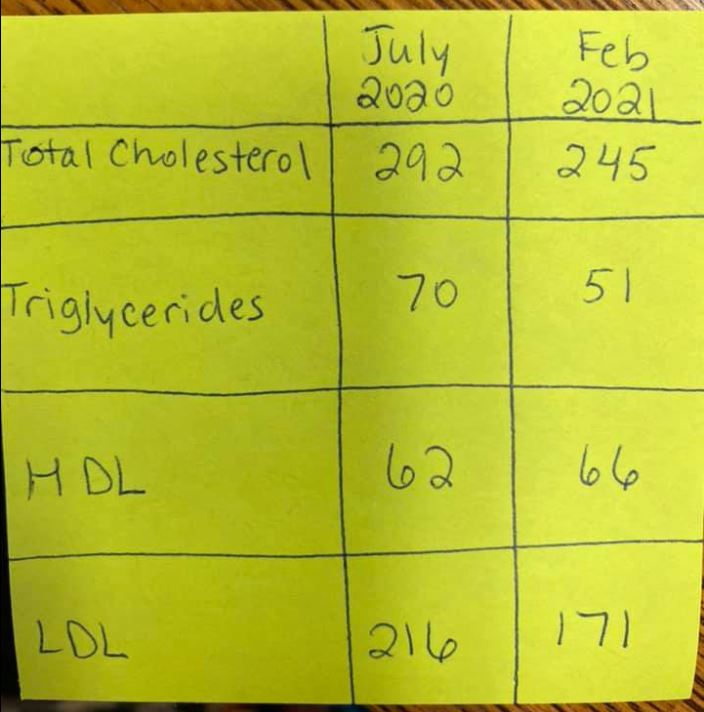 Sharilyn Davison from Texas wrote the following:
"I'm so excited about these numbers from my lab work! My total cholesterol is down 47 points, Triglycerides down nearly 20, and LDL is down 45 points!! Yes it's all still on the high side, but definitely heading in the right direction.
The first blood work was done 7/16/2020 and that's the very day I took my first 3 little life-changing pills! My doctor told me that my Hashimoto's tends to cause people to have high cholesterol (which she diagnosed me with), but the ONLY change has been adding the 3 pills and drinking more water!
Losing weight and inches is awesome (which I've done too), but seeing my health improve is the most important thing to me!!"
---
Tammy Wade's review:
"2 weeks and 2 days in, Graves' disease patient. No thyroid, taking my supplements consistently, drinking water, cut out all fast food, I feel so much better. Excuse the red face, no makeup.
Can't wait to see where this journey takes me."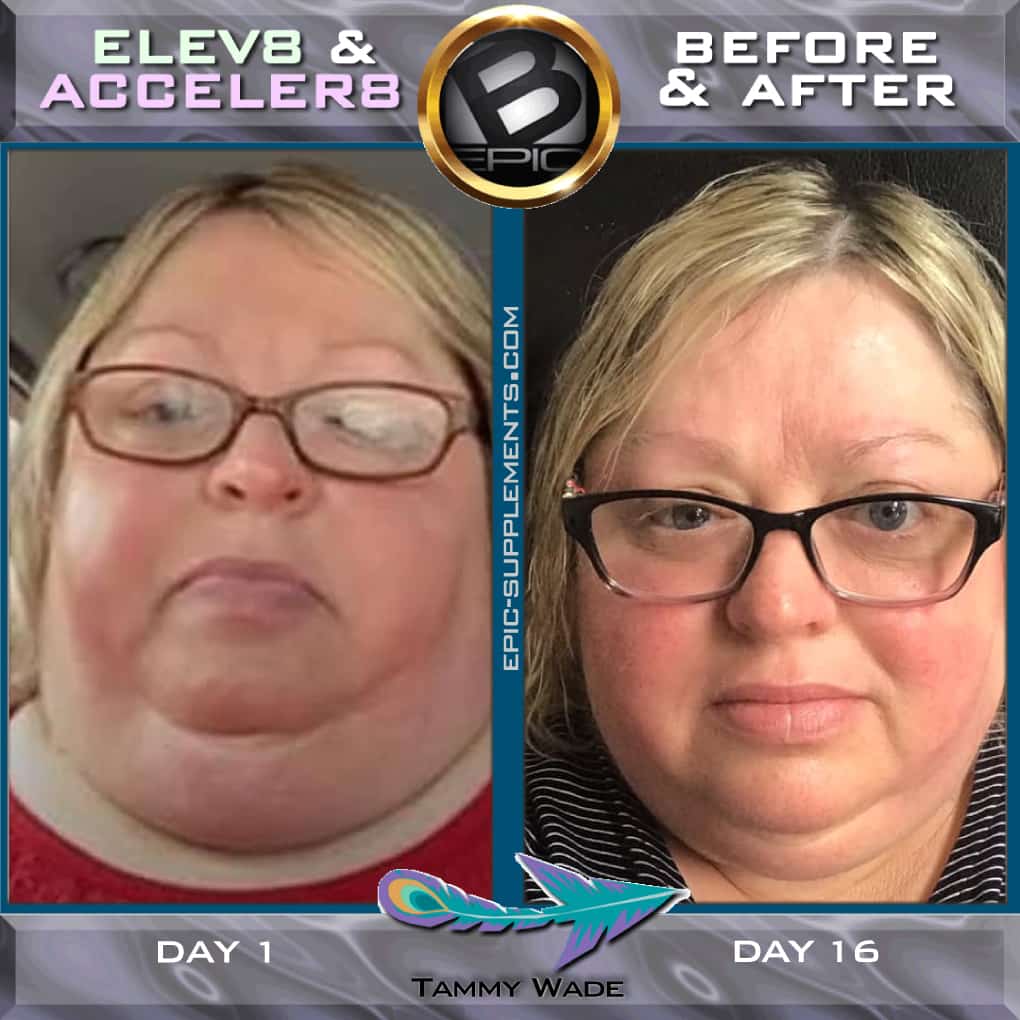 ---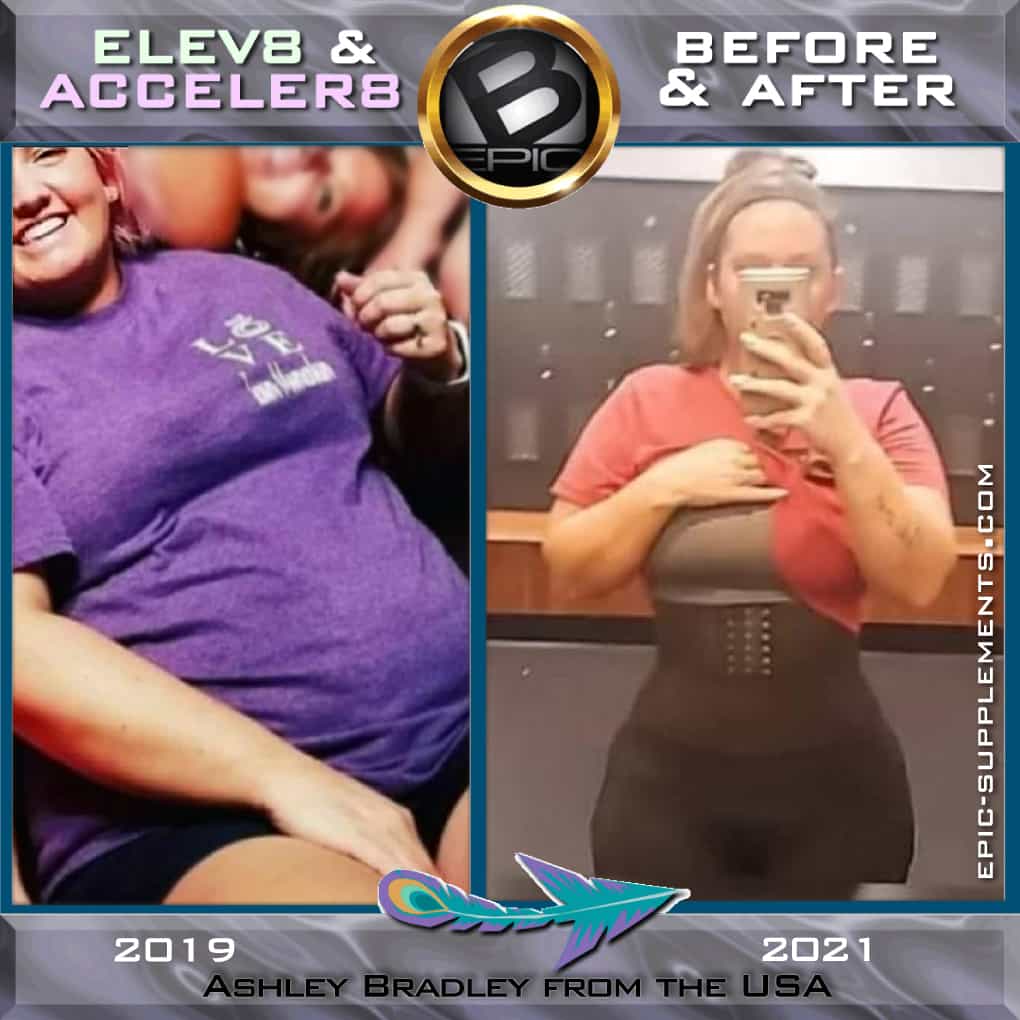 Ashley Bradley from North Carolina shared the following:
"Since being diagnosed with hypothyroidism and Hashimoto's weight has been a huge issue for me. Along with that I battle anxiety, depression, low testosterone, progesterone and high estrogen(last 3 stem from Post Tubal ligation syndrome)
The last few years I would tell my husband how I wish I could just feel normal again. Well those prayers were answered when I found my little green bean Elev8.
Not only do I feel amazing, I turned this into a full time income!"
---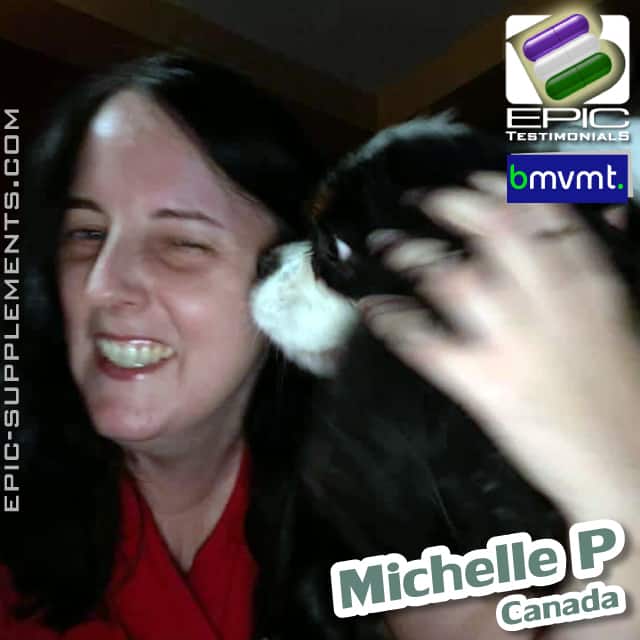 Michelle P from Canada posted her experience:
I am really enjoying the benefits of these three capsules! I am less bloated and gassy. My energy has increased 10 fold, which has been a blessing as I have Hyperthyroidism.
I am using my Asthma inhalers much less. And, I am sleeping through the night, finally!! Which is awesome as sleep is so vital to our overall health, recovery and well being. What I didn't realize was how beneficial they would be for my nails and crows feet (fine lines), around my eyes. The ridges on my nails are disappearing and the tips are whiter.
With 4.5 servings of fruit and vegetables in the green pill, to fill in nutritional gaps, I love it!
---
"The pills have literally saved me!"
Testimony of Shannen Castro from Wisconsin, the USA:
"Ya'll this 3 pill system has got me high on LIFE!
Before I started these capsules I was very Low on Energy due to my hypothyroidism and not wanting to get out of bed most of the days. Very depressing! I was honestly crabby as a mother to my kids and husband. They literally were avoiding me everyday! So sad…
Now.. I've been taking all 3 pills daily. They have literally saved me! Saved me from losing my mind.
My kids no longer have a crabby Mother and my husband has the ME he met 23 years ago back! No more laying around crying myself to sleep. I've lost 8 pounds and about 3 inches, I walk about 3 miles daily unless it rains. I get about 8+ hours of sleep and it's that DEEP Sleep.
In fact, I will forever have to take medication for my thyroid so that won't go away. But that is all I take besides these amazing capsules."
See also:
Weight Loss Reviews
You can see reviews on a topic that interests you