Real pictures: Before And After BEpic supplements
Some visual results of using Elev8, Acceler8 and other products

Without scam, without fakes! Only real results of real people!
All photos verified on tineye.com
click to enlarge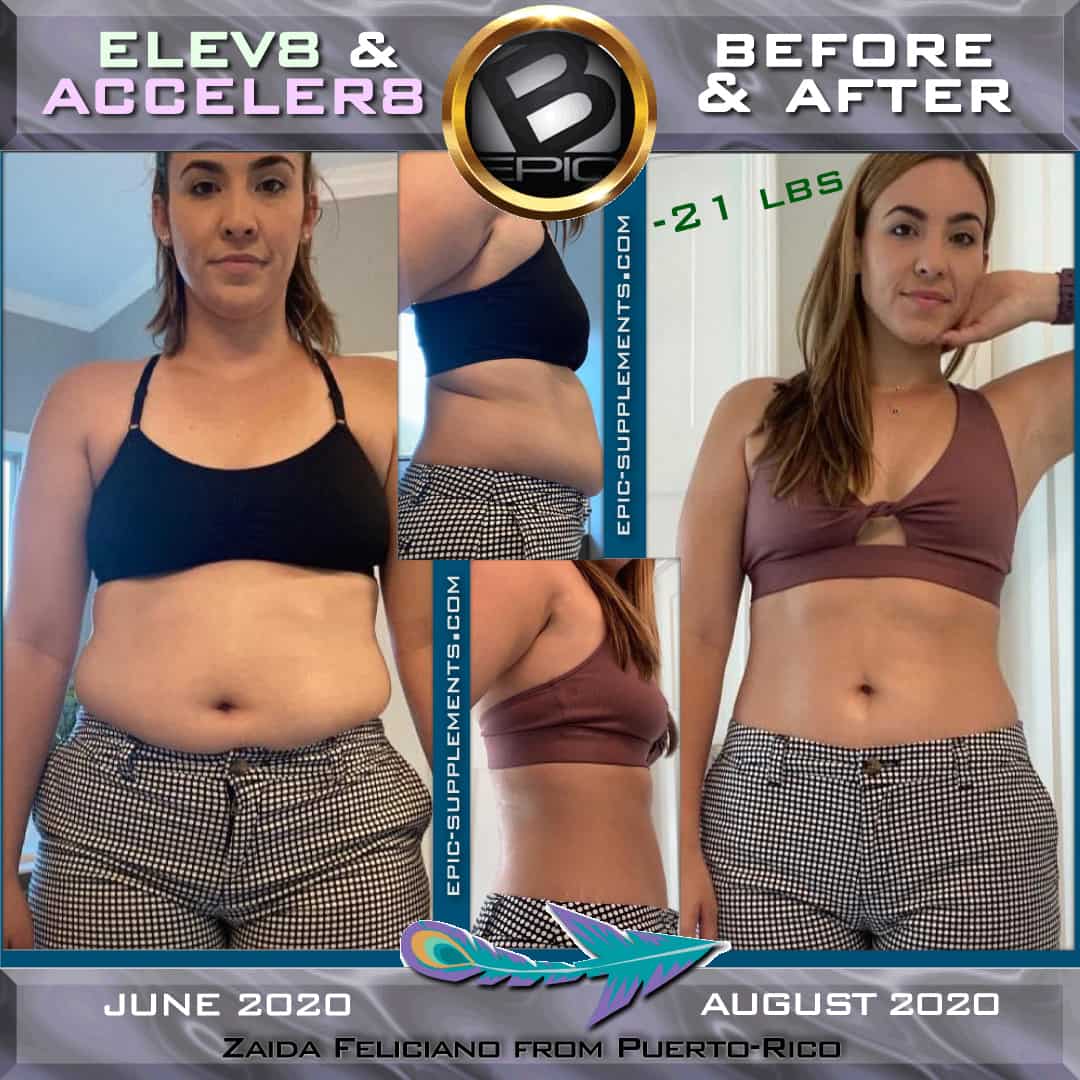 ---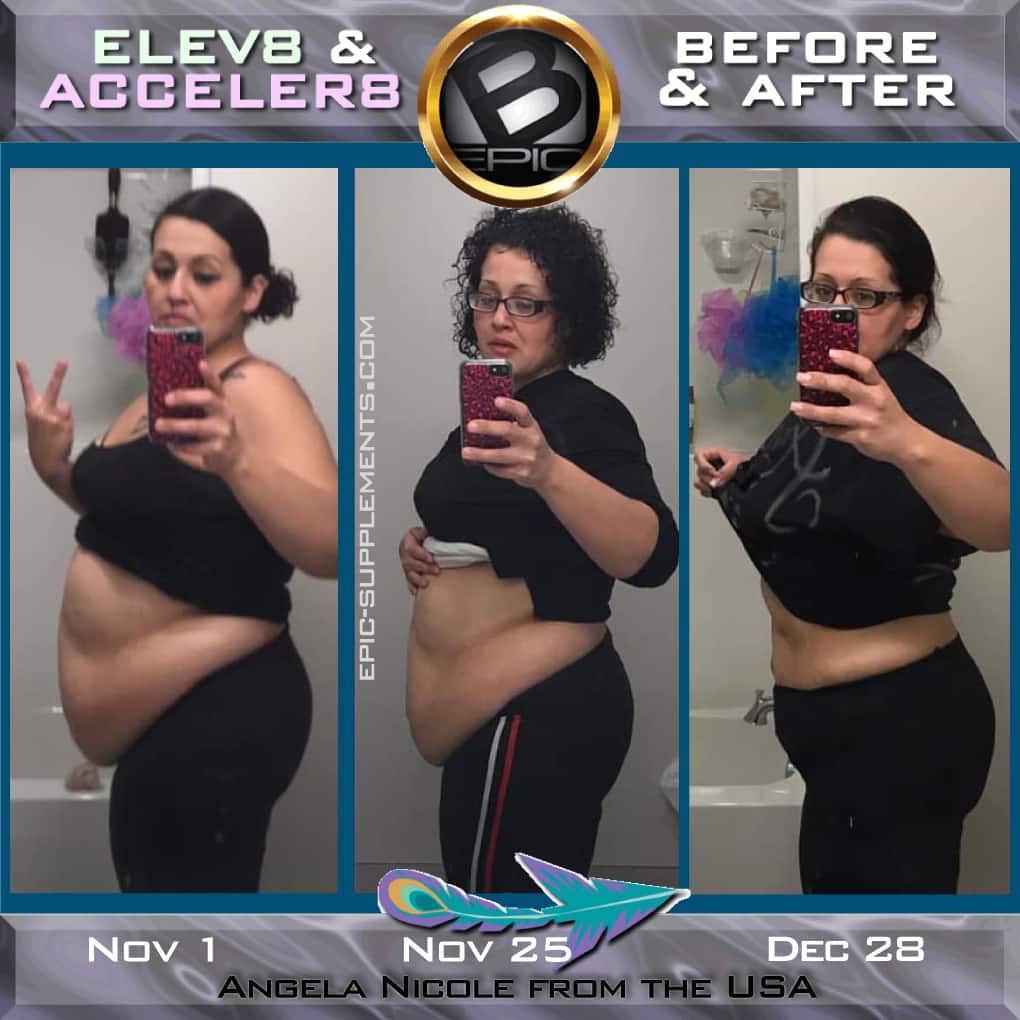 Angela Nicole from Michigan shared her post:
"My own personal testimony and progress with my magic beans🟢🟣⚪️!
Not only have I lost inches… but i feel so much better! My gut is clean, I have so much energy and my sleepless nights are no longer an issue!
I'm beyond blessed and still have a journey ahead of me, but it's my time to shine!"
---
Elizabeth Verigan Guest from Louisiana posted the following Before-and-After pics:
"Thanks to these magic beans, I have my life back and every day, have noticed new things to be thankful for.
Stop going through life WISHING you could do more‼️ Don't put off something that could add LIFE to your years!"
---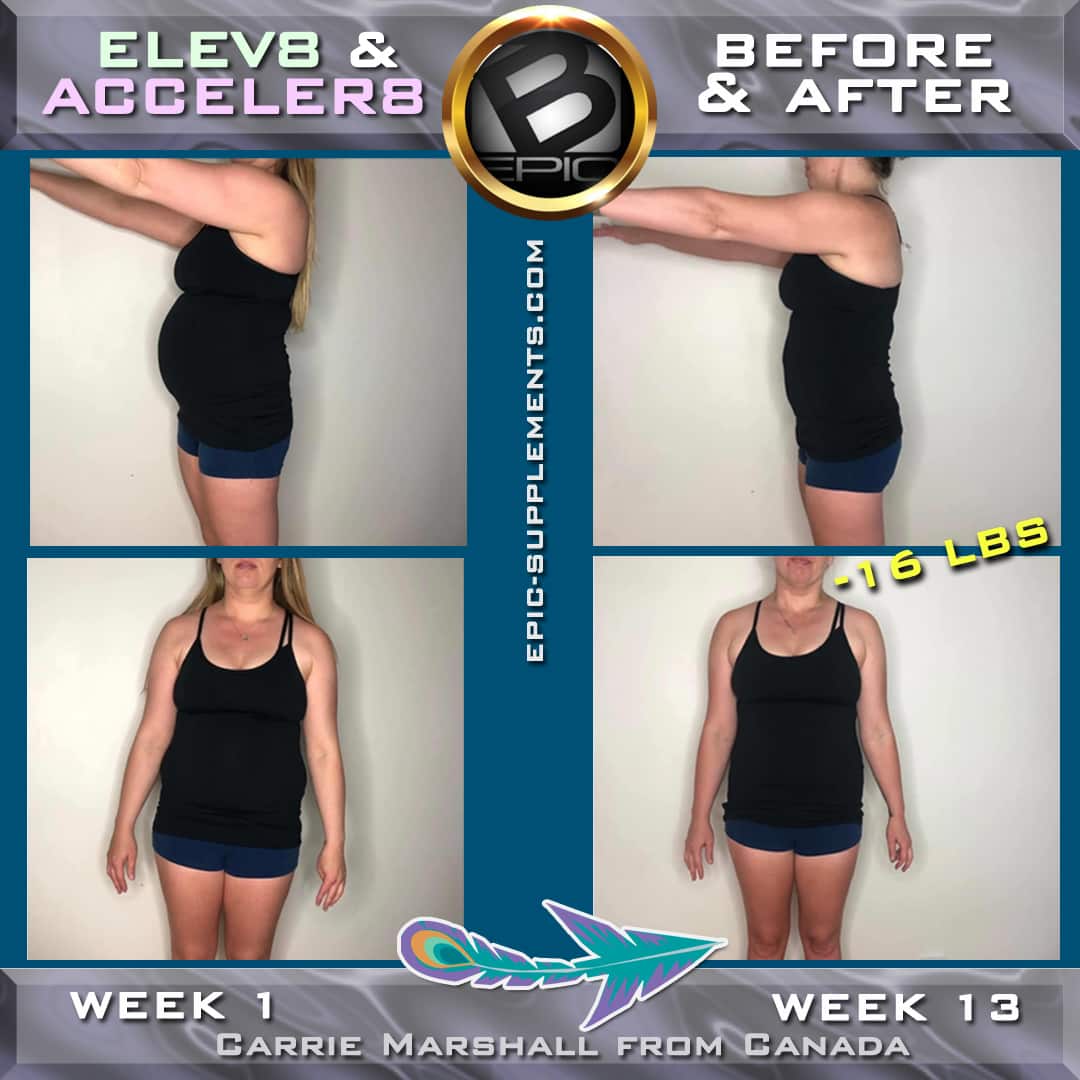 Before and After pictures & review of Carrie Marshall from Canada:
"I've been on this amazing 3 supplement system for 13 weeks. I've lost a total of 16lbs and 14.1 inches (in my hips, waist, and bust).
I started this system because I started struggling with my weight a year ago. It didn't seem to matter how well I ate or how much I worked out. I wasn't losing weight, in fact I was gaining.
I tried several different systems and nothing worked for me. My friend introduced me to this system, and explained to me why people were seeing amazing results, it was because this hits all the reasons people struggle with weight loss: nutrition, toxins, gut health, hormones, cortisol, and sleep.
I now know I was struggling with my weight because my hormones were out of whack and my cortisol levels were all over the place. That's why I was packing on the weight on my belly and hips, and why I was exhausted all the time.
Since trying this system, not only have I lost weight, but I have more energy, I wake up feeling like I actually slept, and my anxiety and depression is completely gone!"
---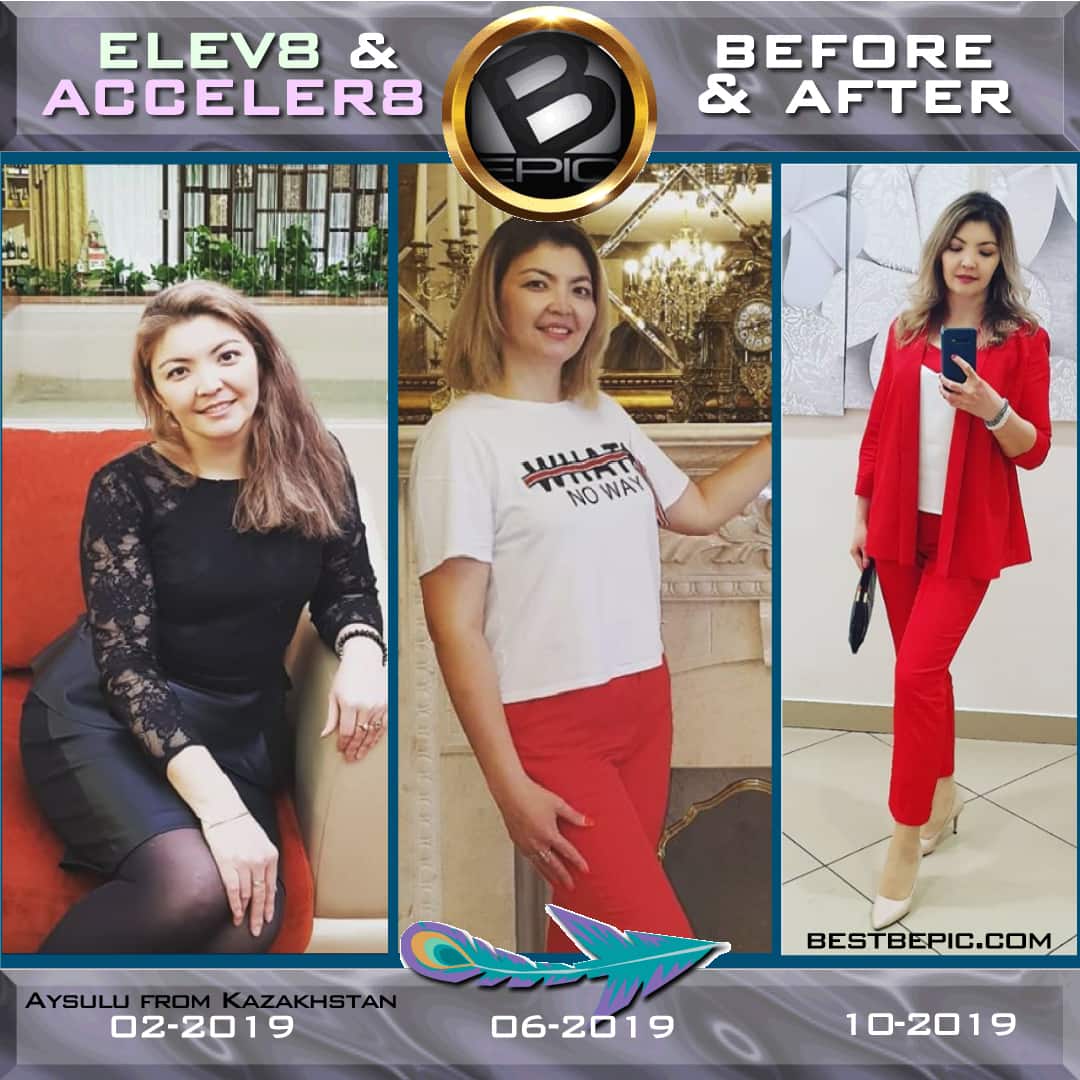 Results of Aysulu from Kazakhstan:
"I am the mother of 4 children. I use Elev8, Acceler8 for 8 months. During this time I became visually younger, lost 22 kg, the sides and belly disappeared, my face and body became fit! Metabolism recovered, sleep improved, I no longer have irritability and temper. Hemoglobin increased to normal 120, but before my hemoglobin did not exceed 87-90.
No chronic fatigue, I feel more strength and energy. Now I am actively involved in sports, doing exercises in the morning!
My children drink GR8 KIDS and don't get sick at all. I am very pleased!"
---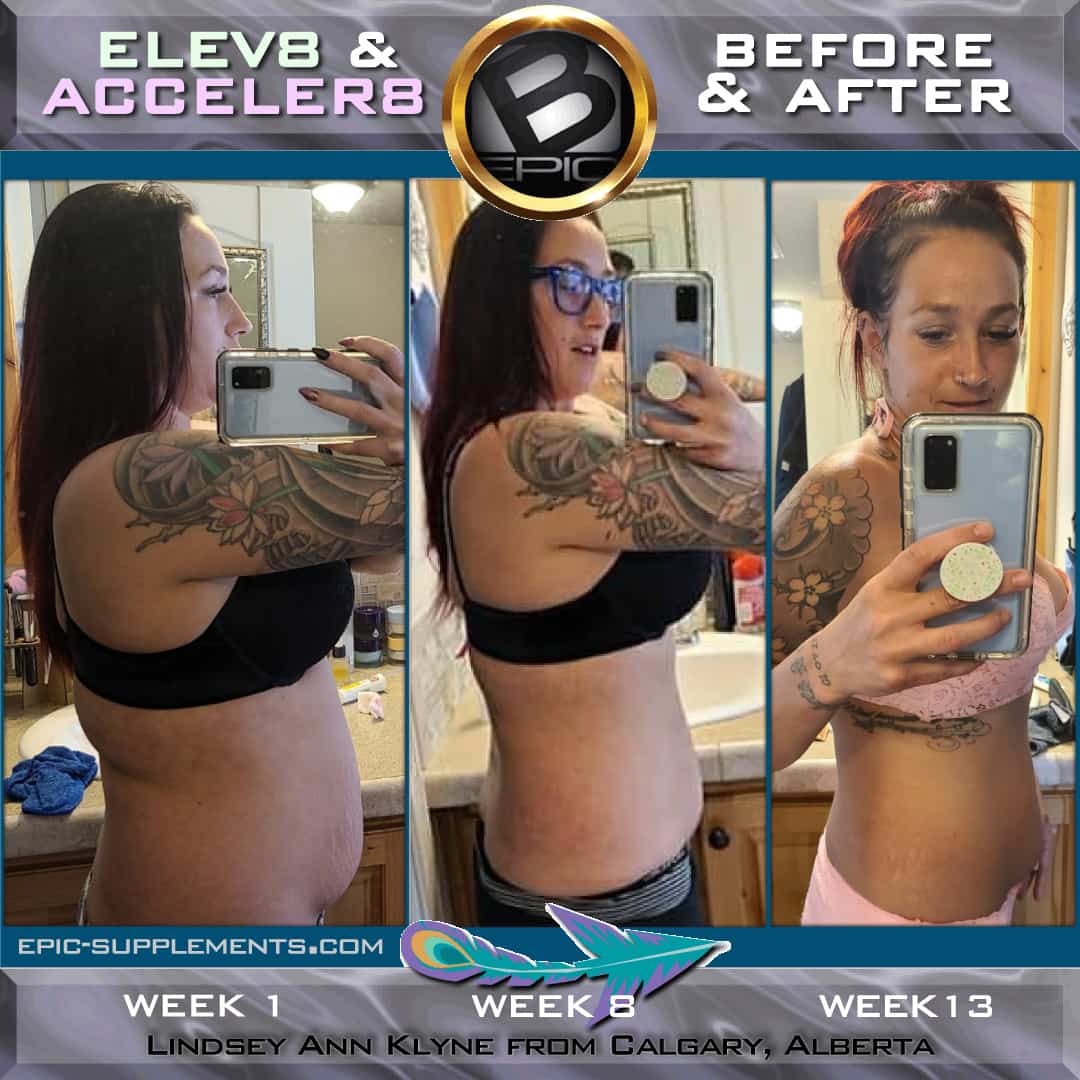 Lyndsey Ann Klyne from Calgary shared the following:
"I was very unhealthy, full of inflammation, on 11 prescription a day, slept ALOT but never rested, never drank water like Ever unless I was working out, not eating very good, working full time, depressed.. this is my story..
I went into this for my mental health, energy and just all around make my body and brain happy and healthy and what i've gotten out of this is soooooo much more then weight loss!"
---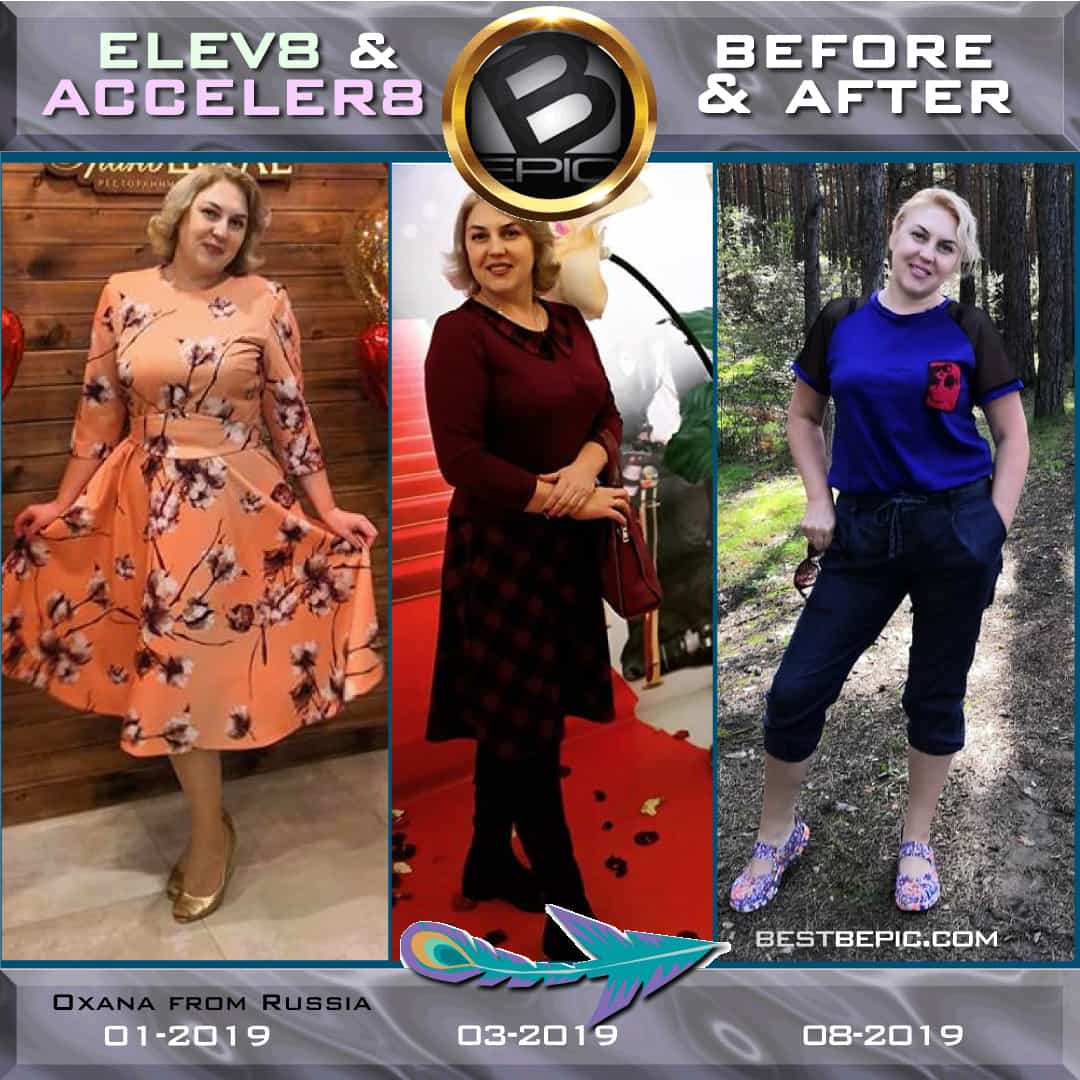 Progress of Oxana from Russia:
"Using Elev8 and Acceler8 magic capsules, I got rid of the addiction to weather, neuralgia and bleeding gums. My sleep got better. I wake up rested, in a good mood! I have a lot of energy now, I'm just an Energizer! There was lifting of face skin. Weight loss 15 kg!
I recommend these products to everyone!"
---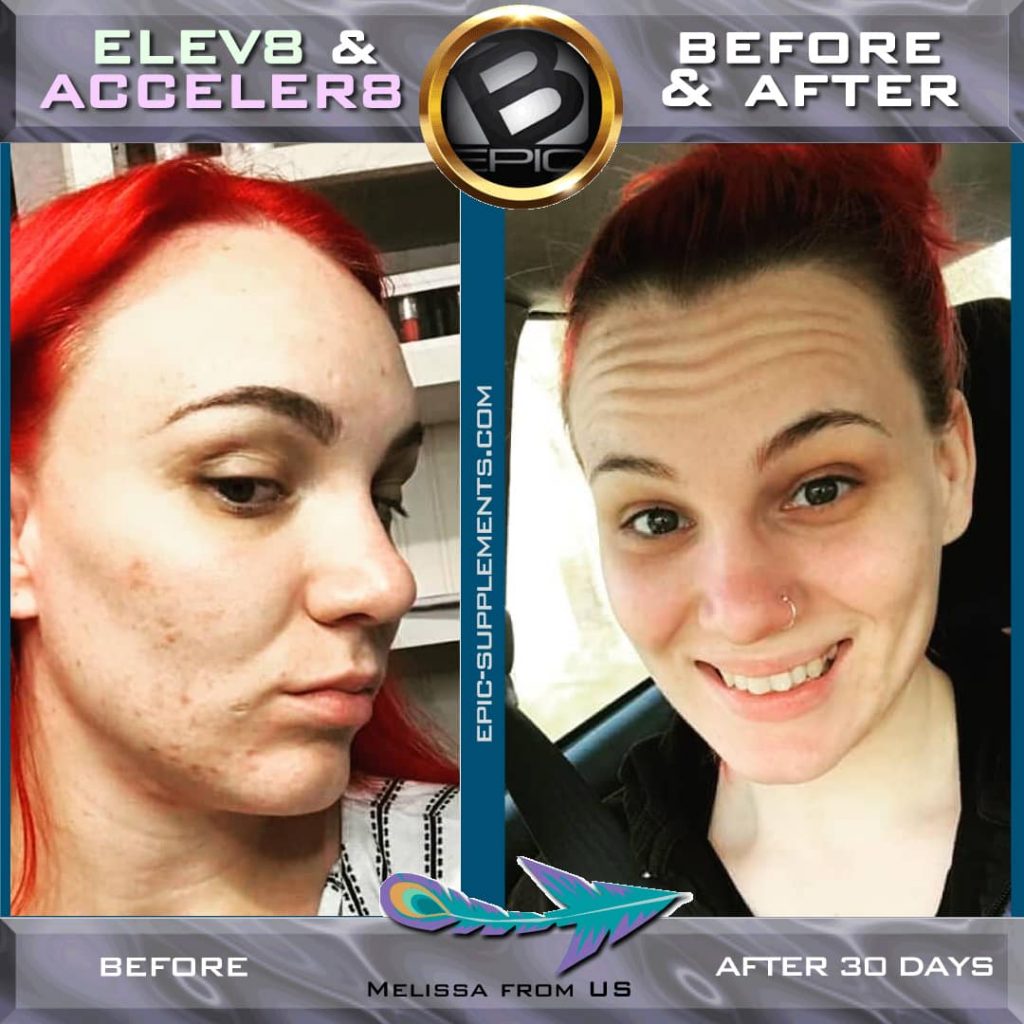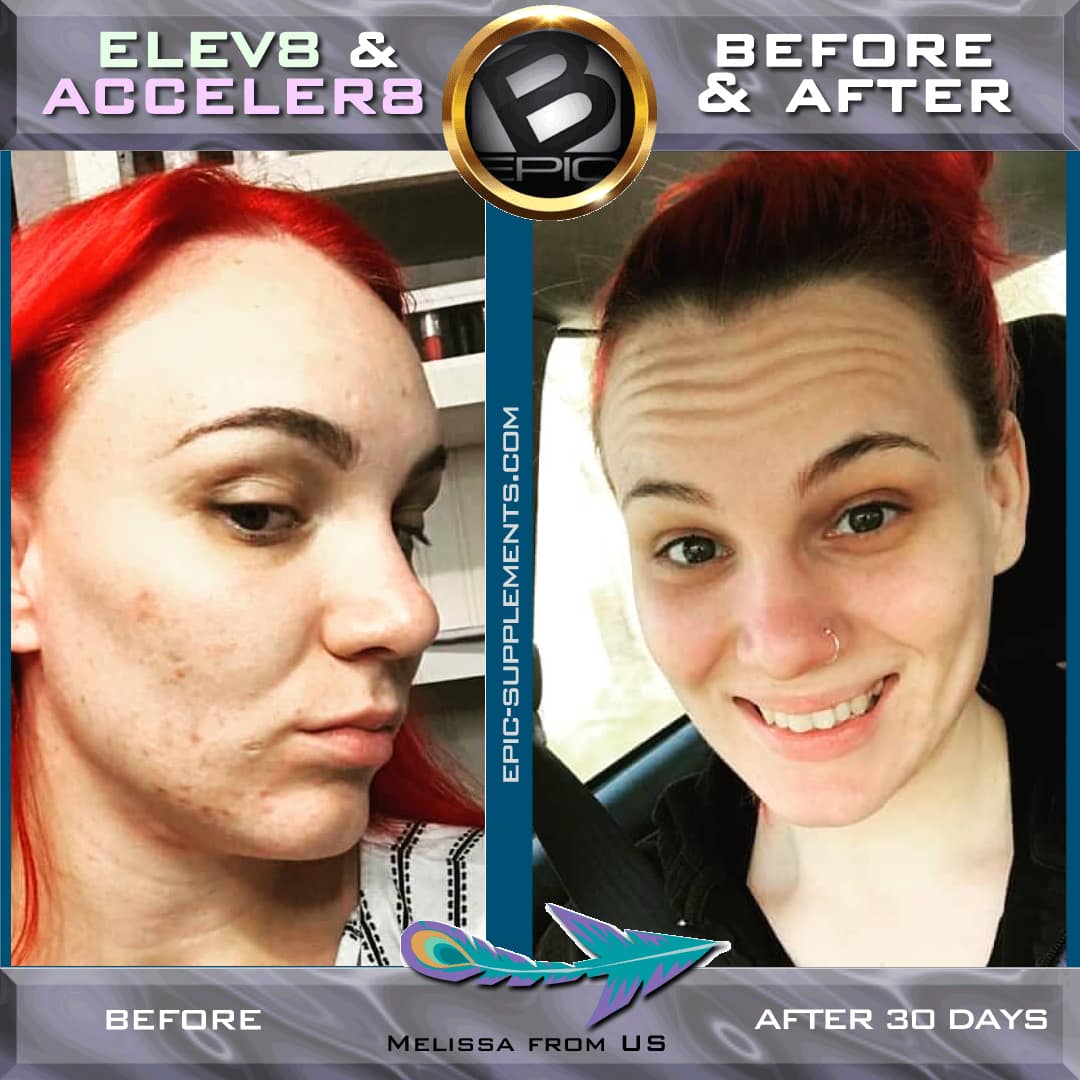 Before and after photos of Melissa from the USA:
"For as long as I can remember I've struggled with my adult acne. It was painful and embarrassing. I've tried every single acne system I could find. I tried natural skincare, prescriptions, literally everything.

I honestly can't remember the last time I felt confident without makeup.
I haven't even been on these products for a month and my skin is the clearest it's ever been. I can tell that this product is making me healthier from the inside out."
---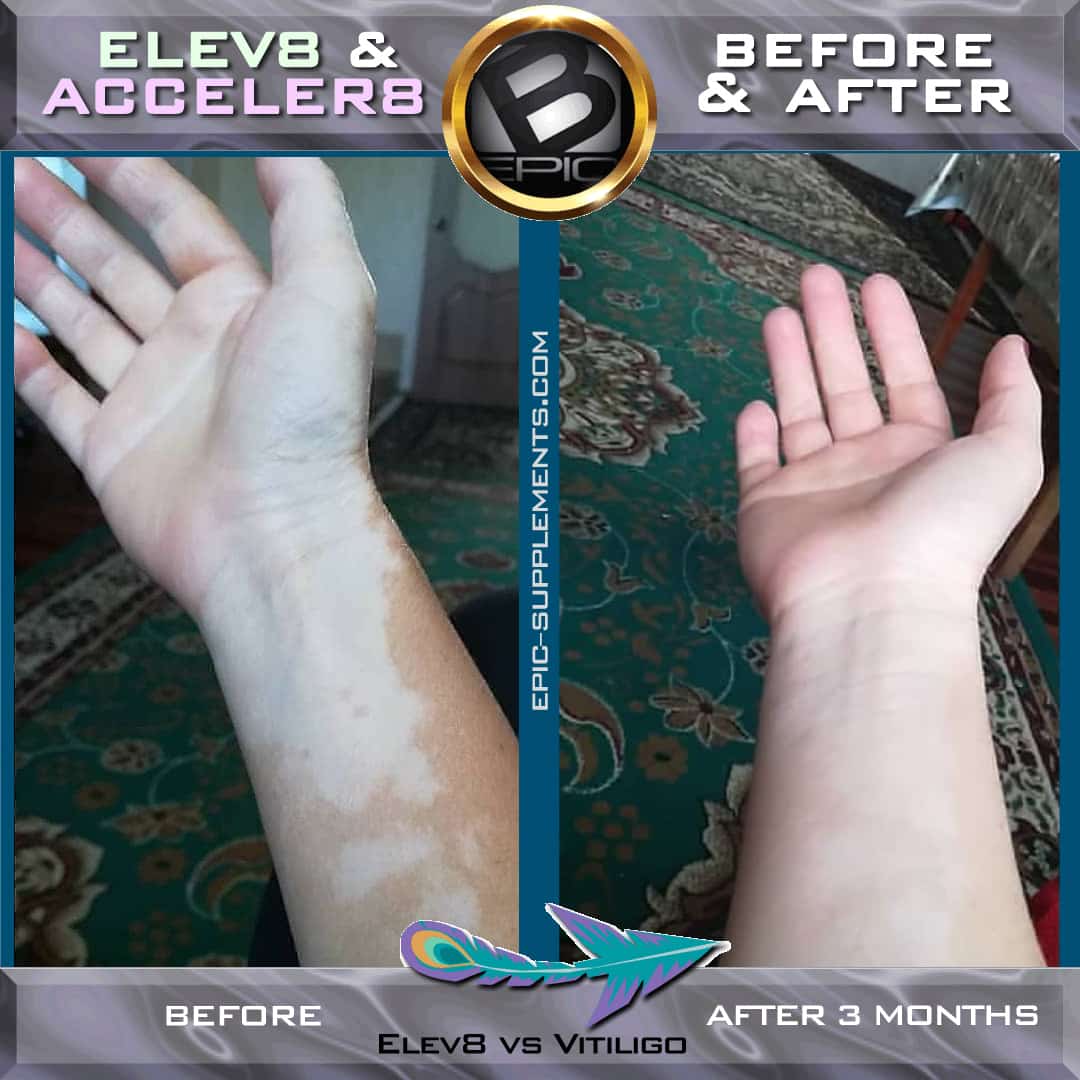 ---