What are B-Epic products? Read below!


The company's product line includes more than two dozen amazing products for beauty and health
Too good to not have in your life!
Elev8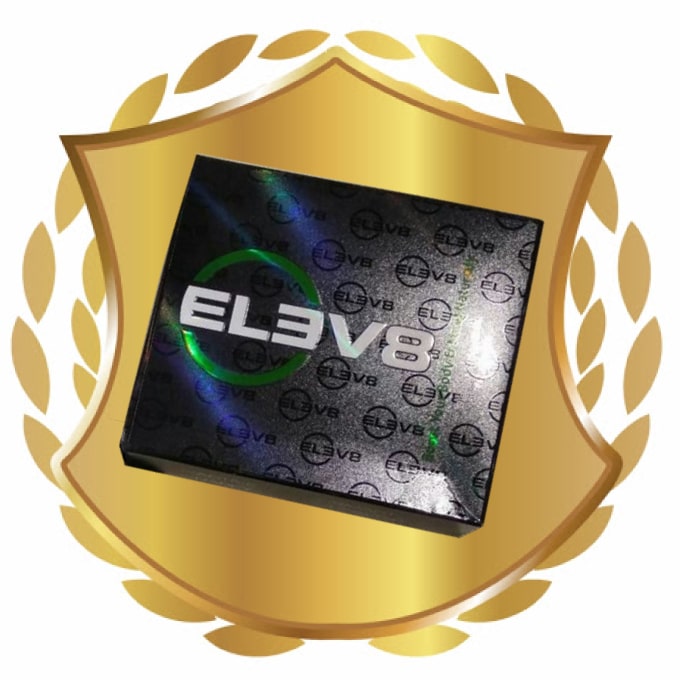 Boost Your Body and Mind Naturally!
Unlike other nutritional supplements that are loaded with synthetic, man-made chemicals that cannot be assimilated by the body, ELEV8 is completely natural. ELEV8 is formulate from the world's most pure herbal, fruit, and medicinal mushroom extracts in order to give your body a daily boost of energy, mental concentration, endurance, healing, and overall feeling of well-being. Using modern extraction technology, several pounds of whole food are concentrated into real, forceful extracts to fill each and every capsule of ELEV8.
ELEV8's formula consists of three main parts that affect all the systems of our body:
Adaptogen Super Blend
Natural Energy & Clarity Blend
Whole Food Nutrient Blend.
Price for Distributors: $99.95 for 90 capsules + shipping cost ($ 8.45-12.95) + one-time registration fee $19.95
Price for Customers: $109.95 for 90 capsules + shipping cost ($ 8.45-12.95)
What is a difference between Distributor and Customer?
Sign Up as a Distributor or a Customer
---
Acceler8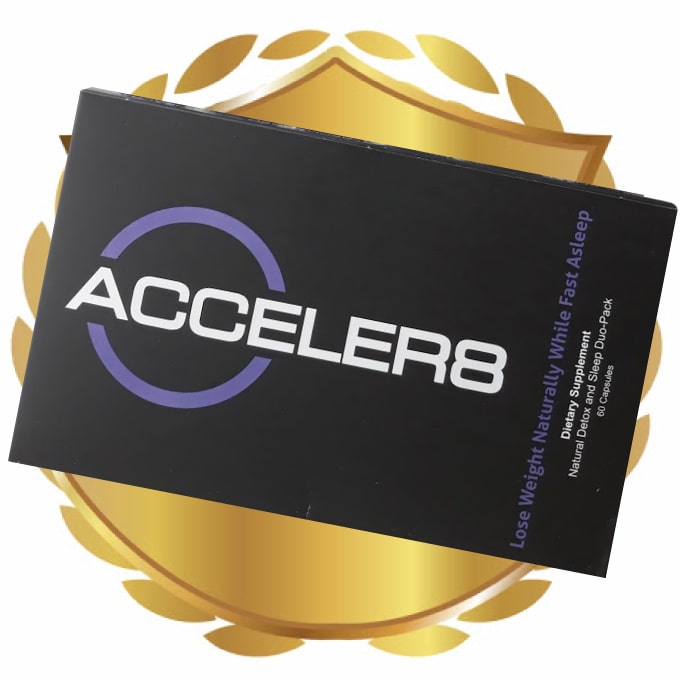 Acceler8 Restore (purple pills) naturally & restores balance to the body and digestive system so you feel healthier and function more optimally. It is packed with three proprietary blends – Digestive Balance Blend, Gentle Sculpting Blend, and Prebiotic, Probiotic & Enzyme Blend – that have a gentle detoxing effect and work synergistically to improve digestive function, aid the body in cleansing itself of toxins, and promote a healthy immune system.
Acceler8 Sleep (white pills) serenely lulls the mind and body so you can get a full night's sleep and wake up feeling rested. It contains our all-natural Deep Slumber Blend, Stress Melt Blend, and Max Bioavailability Blend that harmoniously promote mental and physical relaxation and improve sleep quality. Its formulated to help you naturally and effortlessly unwind from your day, fall asleep faster, sleep more soundly, and not feel groggy in the morning.
Price for Distributors: $99.95 for 120 capsules (60 days of taking) + shipping cost ($8.45-12.95) + one-time registration fee $19.95
Price for Customers: $109.95 for 120 capsules + shipping cost ($8.45-12.95)
---
Hydr8tion (Hydr8)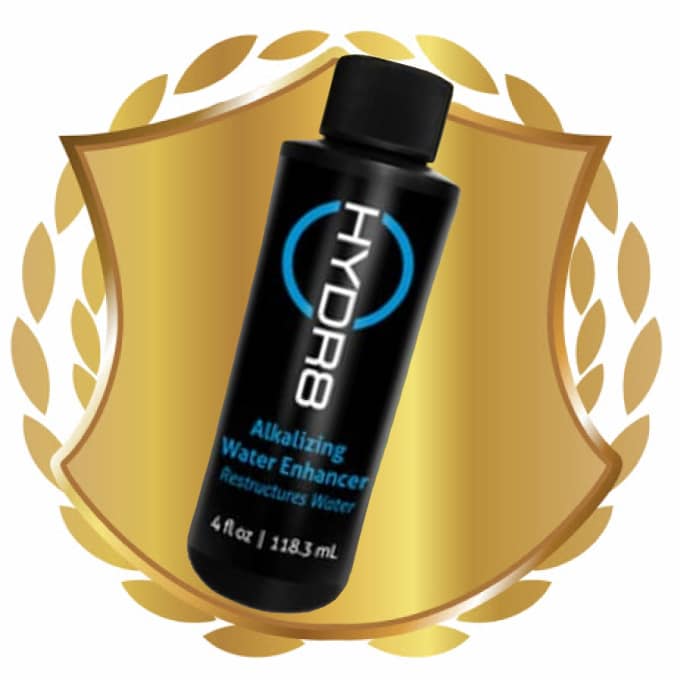 Hydrate your body with great-tasting mineralized, alkalized water! HYDR8TION (former name is Hydr8) contains a unique, all-natural mineral complex that instantly and permanently raises the pH of water by approximately 2 full points to make it more alkaline. Plus, it gives drinking
water a pleasing natural taste.
Drinking alkaline HYDR8TION treated water can help to offset these acidic influences, and help the body maintain more balanced reduction potential and pH, which are vital for optimal health and all body systems functioning.
Price for Distributors: $50 for 2 month supply+ shipping cost + one-time registration fee $19.95
Price for Customers: $60 for for 2 month supply + shipping cost
---
GR8 Kids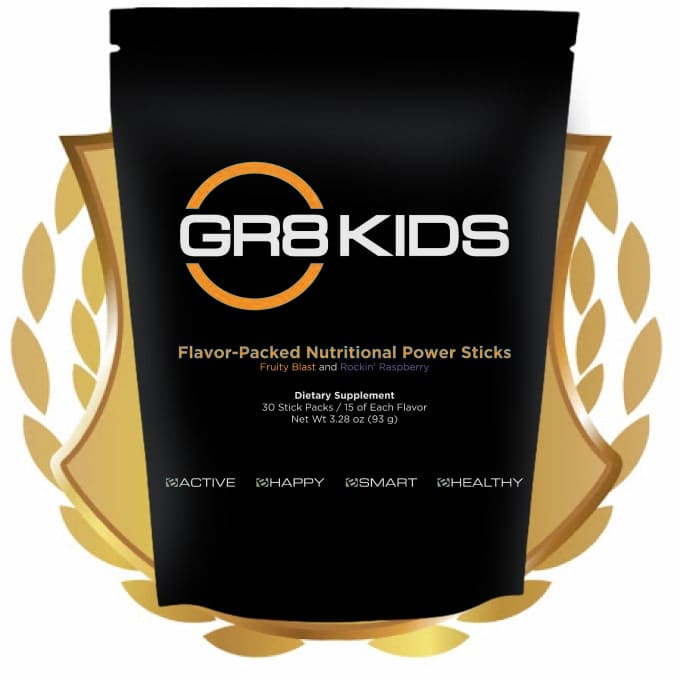 Finally, all the health benefits of fruits and veggies without all the sugar!
Zero sugar, zero calories and packed with nutrients in convenient straight-to-mouth stick packs, 100% natural GR8 KIDS is perfect as a daily supplement, healthy snack, or for micro nutrition.
GR8 KIDS is a nutritional powerhouse for your heart, brain, and muscles! Each stick pack contains 4.5 servings worth of phytonutrients (plant derived vitamins) from fresh, whole food fruits and vegetables. Plus, each serving is fortified with trace minerals and coconut water powder for hydration.
Price for Distributors: $49.95 for 30 daily sachets + shipping cost ($8.45-12.95) + one-time registration fee $19.95
Price for Customers: $59.95 for 30 daily sachets + shipping cost ($8.45-12.95)
---
Rejuven8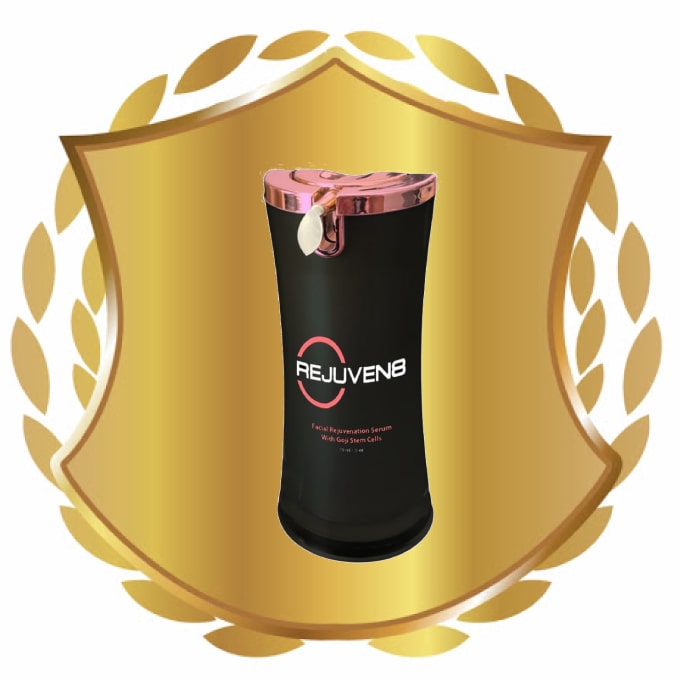 Enjoy beautiful, younger-looking healthy skin! REJUVEN8 is an innovative skin care technology that revitalizes and protects the delicate stem cells in our skin against premature aging and ultraviolet & sun-damage. The special proprietary formula is backed by real research, real tests and real results obtained in Swiss.
Your skin will look and feel its best ever with REJUVEN8. The deeply penetrating and moisturizing, collagen and elastin boosting formulation has a rejuvenating, anti-aging effect and is proven to visibly lift sagging skin and diminish fine wrinkles and deeper lines.
Our potent, lightweight daily serum is powered by a high-quality Goji root stem cell extract that has been found in multiple studies to significantly strengthen, repair, and refine the skin – resulting in improved appearance, condition, and vitality. You can expect to see noticeable results within 30-45 days!
Price for Distributors: $69.95 for one 30-day bottle + postage cost ($12.95-16.95) + one-time registration fee $19.95
Price for Customers: $79.95 for one 30-day bottle + postage cost ($12.95-16.95)
---
B-IMMUNE Powder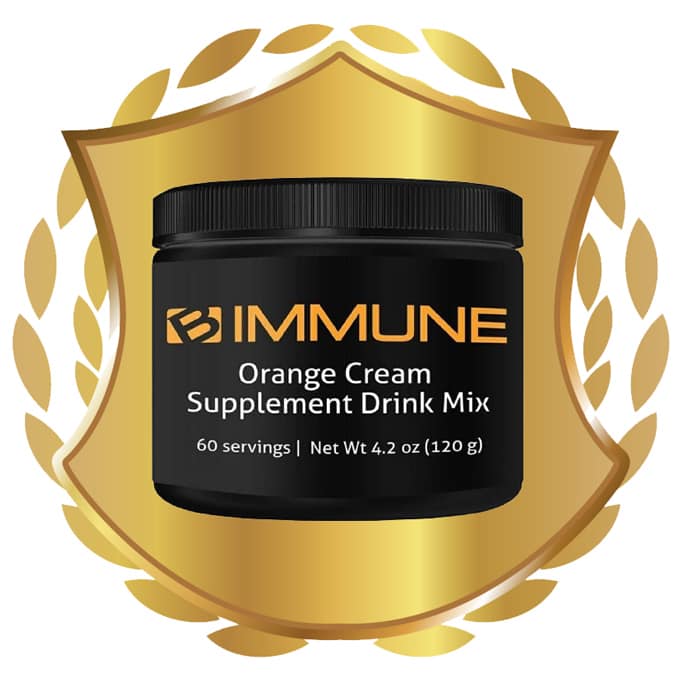 BImmune (or B-Immune) is a dietary supplement with milk colostrum that effectively increases the body's own ability to fight infections and optimizes natural immune balance.
BEpic's BIMMUNE is a powder is a powder that is diluted in water and made into a unique immune system enhancer drink that can serve as a useful tool for strengthening and maintaining a healthy immune system balance, keeping it ready for the time it will needs support.
---
CBD Products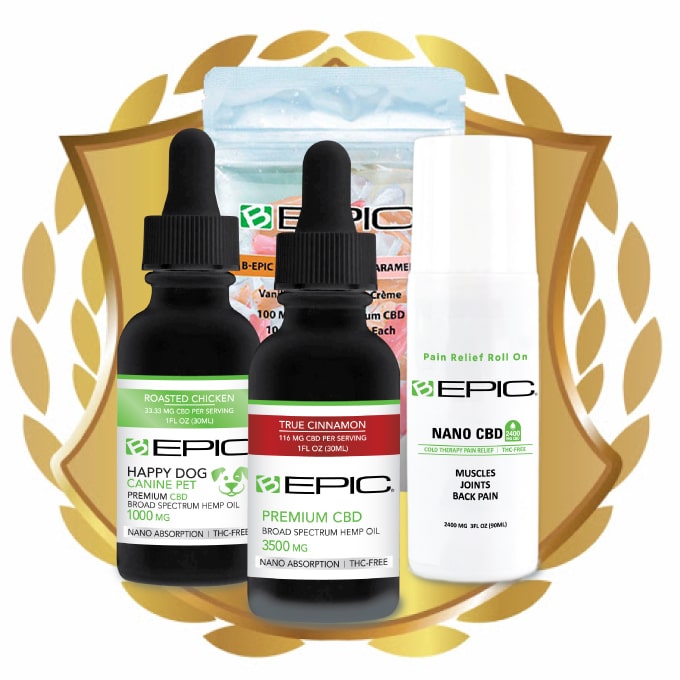 BEpic represents 4 CBD products – Oil and Roll-On for humans and Drops for pets.
CBD Hemp Oil is a broad spectrum hemp oil for internal use.
CBD Caramels for a convenient daily use
Nano CBD Relief Roll-On provides natural cold therapy relief for muscles, joints, and back aches and pains.
Happy Dog Premium CBD Hemp Oil is formulated to quickly and dramatically improve the health of your pets.
100% natural. Third part double tested. THC free.
See more about CBD Oil Products Caramels
---
Regener8 Tea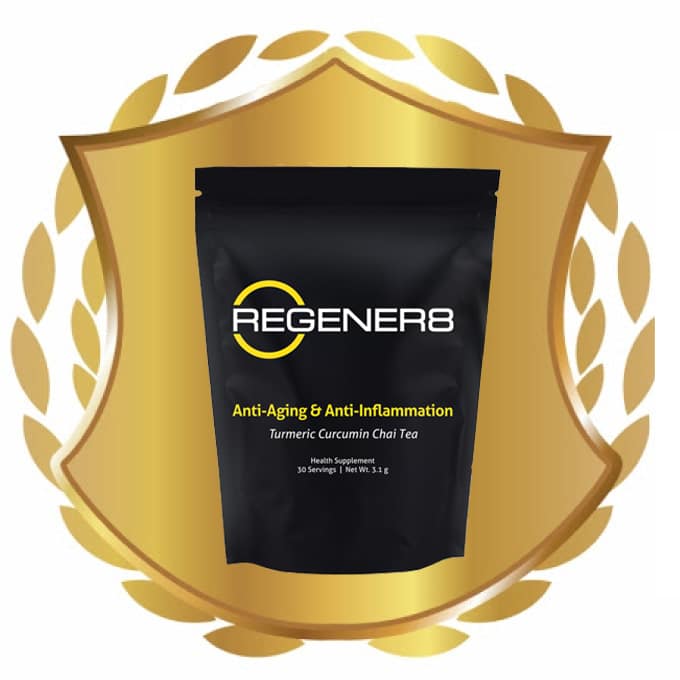 Regener8 is anti-aging and anti-inflammatory Turmeric Curcumin Chai Tea that has been scientifically proven to be effective. This product not only helps you look and feel great, but also tastes good!
The main purpose of the supplement is to suppress inflammatory processes in the body to slow down its aging. Regener8 is fast-acting and bioavailable supplement, which works in hours, not days!
100% natural. GMO-free.
See more about Regener8
---
Allevi8 Patches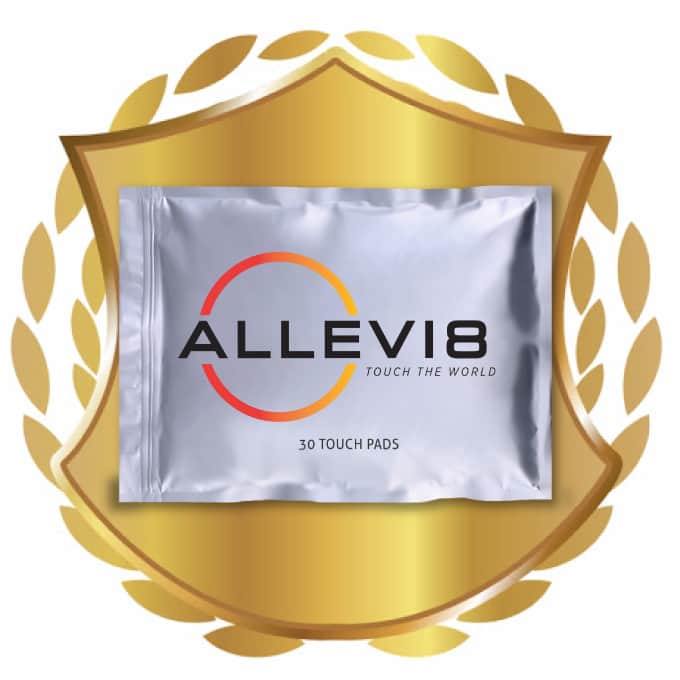 ALLEVI8 Touch Pads is a set of pain relief, anti-stress and relaxation patches. Soothes achy, stiff joints, Relieves internal aches and pains
Fast and safety rejuvenates sore & tired muscles, provides quick stress relief, anxiety symptoms go away, provides feeling of relaxation and calmness.
Sulfate, paraben, and phthalate free. Not tested on animals. Vegan & muslim-friendly.
See more about Allevi8
---
B-Slim Tablets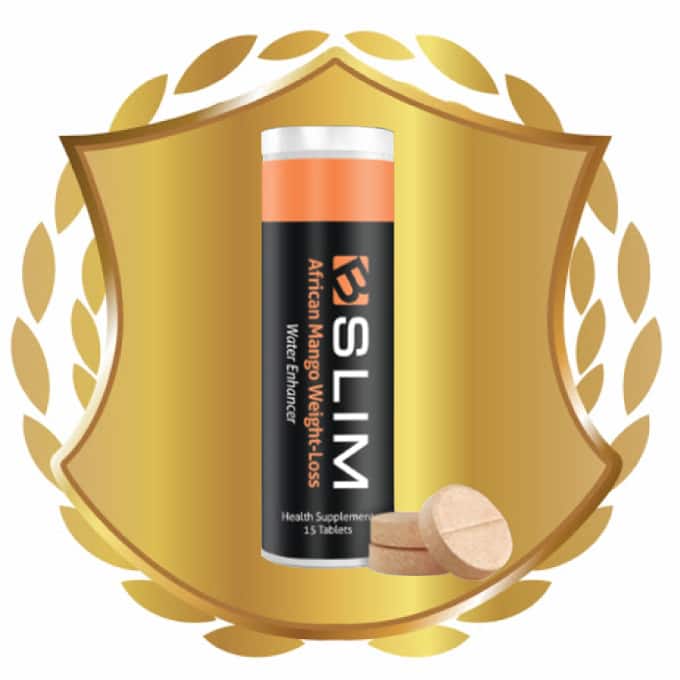 Create a refreshing weight-loss water in seconds! Just drink 30 minutes before largest meal for you health & slenderness!
B-Slim is easy-to-use hydration tablets with African Mango and Ashwagandha. B-Slim health benefits may include: promoting weight loss and healthy weight control, help fight obesity, normalize cholesterol levels, food cravings decreasing, help relieve stress and anxiety and other (proof 1 proof 2).
One tablet is designed to make a full bottle of healthy weight loss water. Servings Per Container: 15 tablets.
See more about B-Slim
---
B-Immune+ Capsules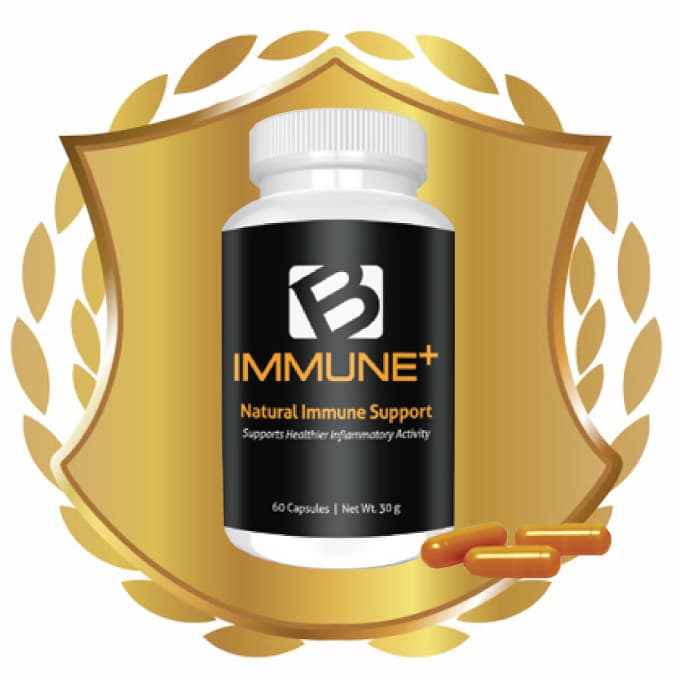 B-Immune+ dietary supplement supports a healthy immune response as well as provides fast relief when you're not feeling well. This all-natural capsules with turmeric curcumin quickly and effectively boosts immunity and reduces inflammation symptoms.
Take B-Immune+ on a daily basis to support a robust immune system and maintain a healthy anti-inflammatory response. To combat illness and inflammation, increase the dosage when you first begin experiencing symptoms in order to help you feel better faster.
Capsules per Container: 60. Serving Size: 1 capsule
See more about B-Immune+
---
InstaGlove Sanitizing Spray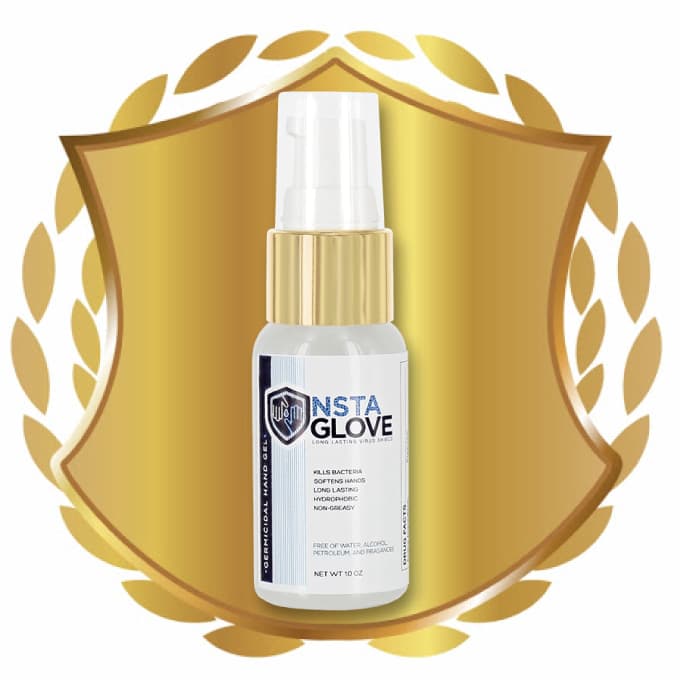 InstaGlove is innovative alcohol-free long-lasting spray sanitizer that not only kills 99.99% of Germs, but also improves skin condition!
Effective against all microorganisms: bacteria, viruses and fungi, prevents the increase of bacterial resistance, strengthens the water barrier of the skin, softens the skin; Repairs chapped hands, helps with wrinkles and acne. It is proven to provide up to 6 hours of reliable protection even after multiple hand washings and aggressive exposure to the environment.
200+ applications per 1 fl.oz bottle
See more about InstaGlove
---
NutriNRG Lemonade Drink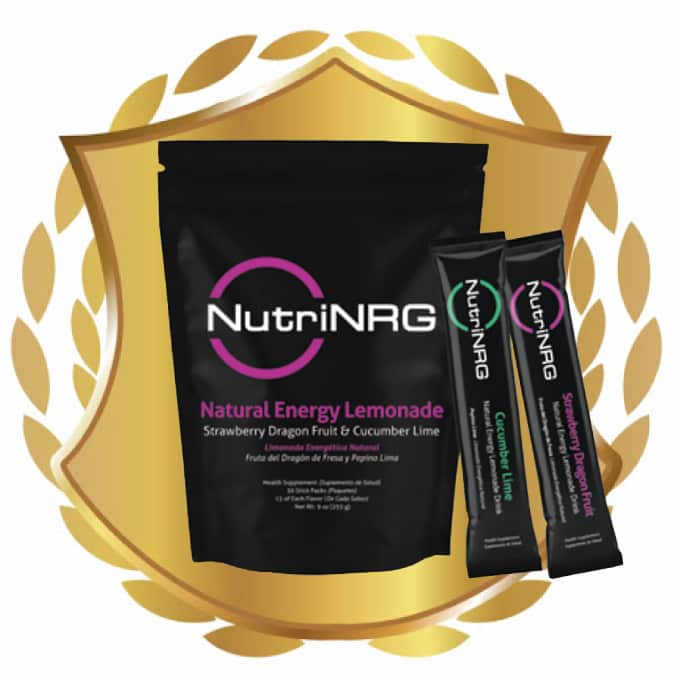 NutriNRG is powder to prepare delicious and healthy drink. 100% sugar-free and only 25 calories per serving, NutriNRG is the perfect tasty supplement to a healthy diet or any weight-loss plan.
Not only can it help you stay focused on your weight-loss goals, it may also help curb cravings so you can better control your appetite and finally lose those unwanted extra pounds.
Sticks per pack: 30. Serving Size: 1 stick
See more about NutriNRG
---
B-Keto with Ketones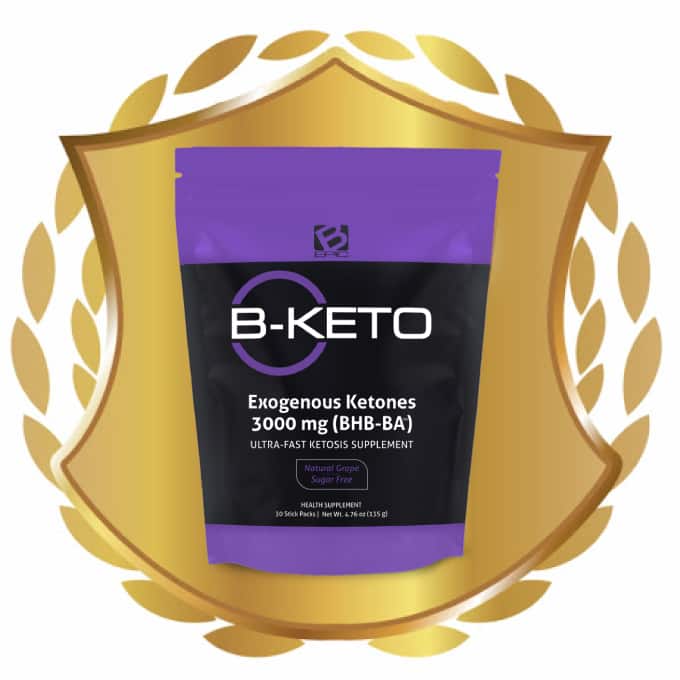 Turn your fat into fuel for body energy! This revolutionary carbs-free supplement with innovative exogenous ketones designed for fast weight loss during exercise, trigger your body to burn stored fat as its preferred energy source instead of glucose (proof).
With B-Keto, your fitness and gym workouts will be more effective and your keto diet will give you faster results.
Sugar, dairy & gluten free. Vegan friendly, non-GMO.
Sticks per pack: 30. Serving Size: 1 stick
See more about B-Keto
---
Royal Blue Tea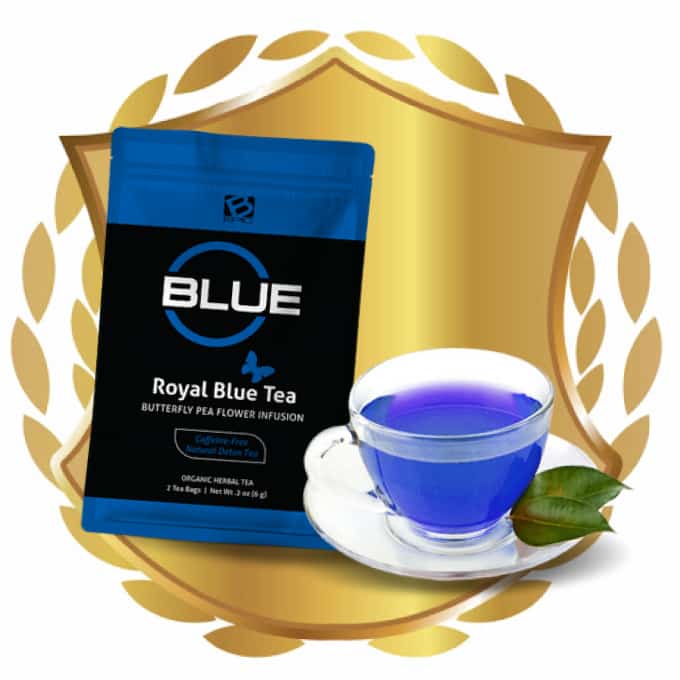 Royal Blue Tea made from butterfly-pea flowers enriched with a proprietary herbal blend. The tea maintains fat burning, boosts the immune system, has anti-inflammatory & antioxidant properties, plays an important role in cholesterol and sugar regulation. Does not contain caffeine
Experience B-Epic's Royal Blue Tea for Yourself! Feel rejuvenated with this unique infusion of vibrant herbs!
Fat, curbs, GMO & gluten free. Vegan and Muslims friendly. One bag holds one gallon of tea.
Read more about B-Epic Blue Tea
---
B-Cardio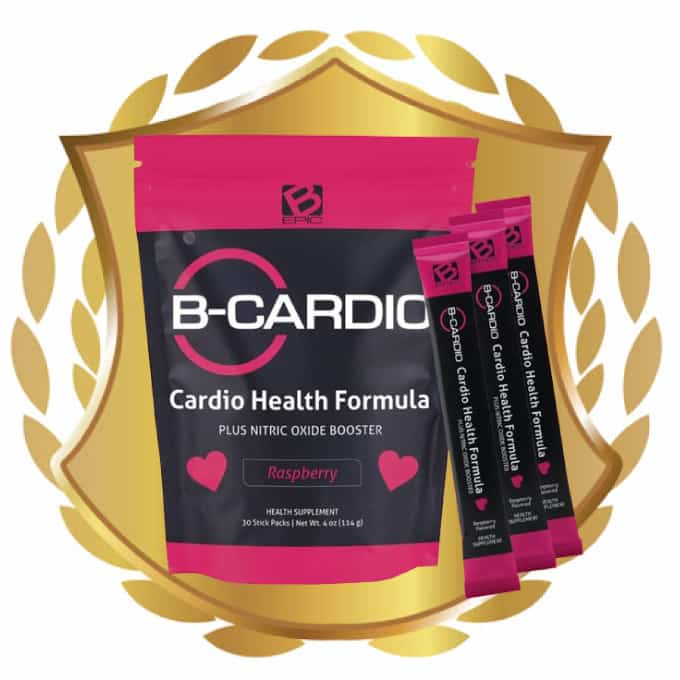 B-CARDIO is formulated to enhance your body's natural ability to produce nitric oxide (NO), which is vital for the normal functioning of the cardiovascular system. Taking this supplement promotes healthy blood circulation, vascular elasticity and lower cholesterol levels.
The patented B-CARDIO formula is based on the latest scientific research on the role of nitric oxide in heart and vascular health.
Mix one stick with 8-12 oz of water to taste and enjoy the energy and optimal performance of your body!
Read more about B-Cardio
---
ImmunoCode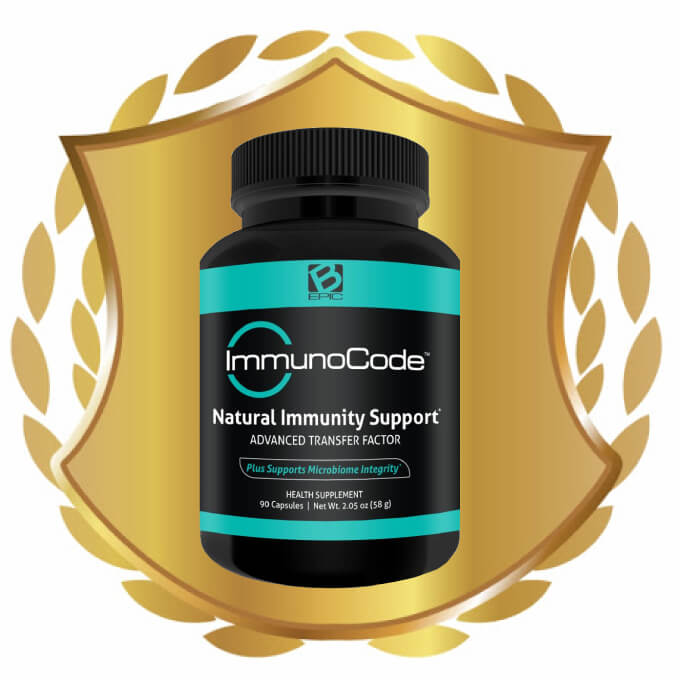 ImmunoCode naturally trains your immune system to recognize and fight threats. Transfer factor, a special signaling molecule extracted from natural colostrum, helps the body ward off the invasion of infections and viruses.
In addition to providing powerful protection and strengthening of your immune system, ImmunoCode also provides powerful antioxidant and anti-inflammatory support, as well as improves metabolism. Recommended for those suffering from autoimmune diseases!
Take 3 capsules Daily to support a strong immune response.
Read more about ImmunoCode
---
O2 Drops With Activated Oxygen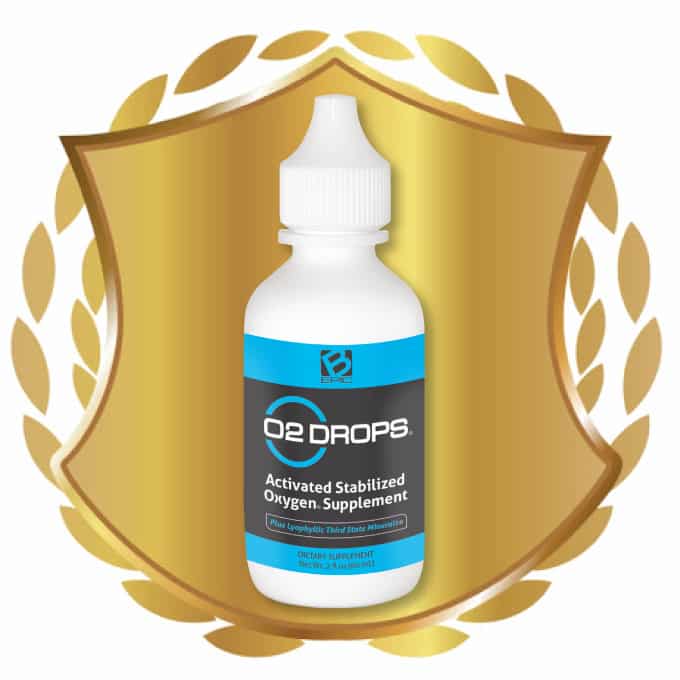 O2 Drops is a comprehensive wellness supplement containing an easily absorbed form of stabilized activated oxygen and lipophilic (fat soluble) minerals that renew and strengthen the body at the cellular level.
The patented Activated Stabilized Oxygen (ASO®) technology used in O2 Drops has been successfully independently tested by several reputable international laboratories and universities.
Take 15-30 drops (1-2 ml) sublingually 1-2 times a day
Read more about O2 Drops
Try also O2 Immune Nasal Spray
---
W8 Magic for Weight Loss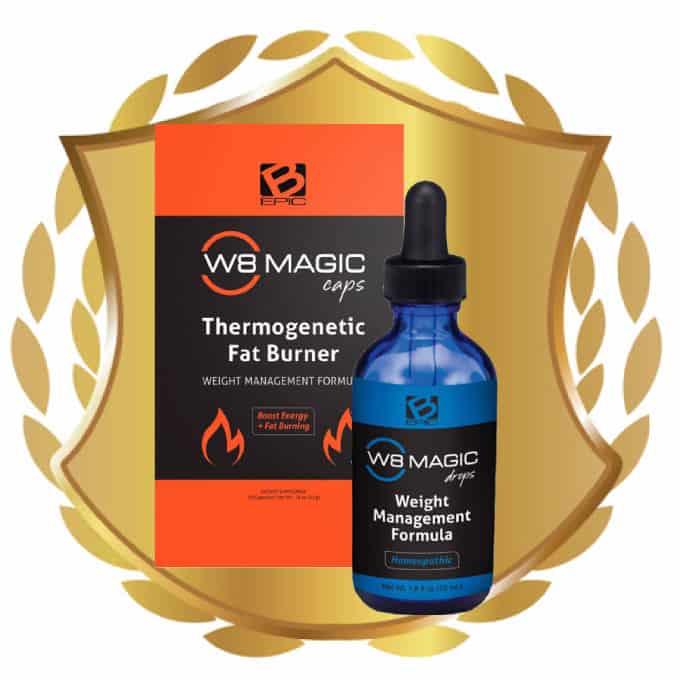 W8 Magic are two revolutionary weight loss products by B-Epic. They will help you lose weight in an amazingly short time.
W8 Magic Drops are based on a unique homeopathic formula that contains powerful natural ingredients that drastically reduce food cravings.
W8 Magic Capsules are formulated with a powerful, research-based thermogenic fat burning formula.
These two products are especially effective when combined with a special diet developed by BEpic.
Read more about W8 Magic
---
See also:
LurraLife Products
B-Eco
Coming Soon: AriBella Collagen


---
B-Epic Product Results: Before-And-After Pictures
---
---
---
---
See also:
How to Buy
Price List
Certificates
Refund Policy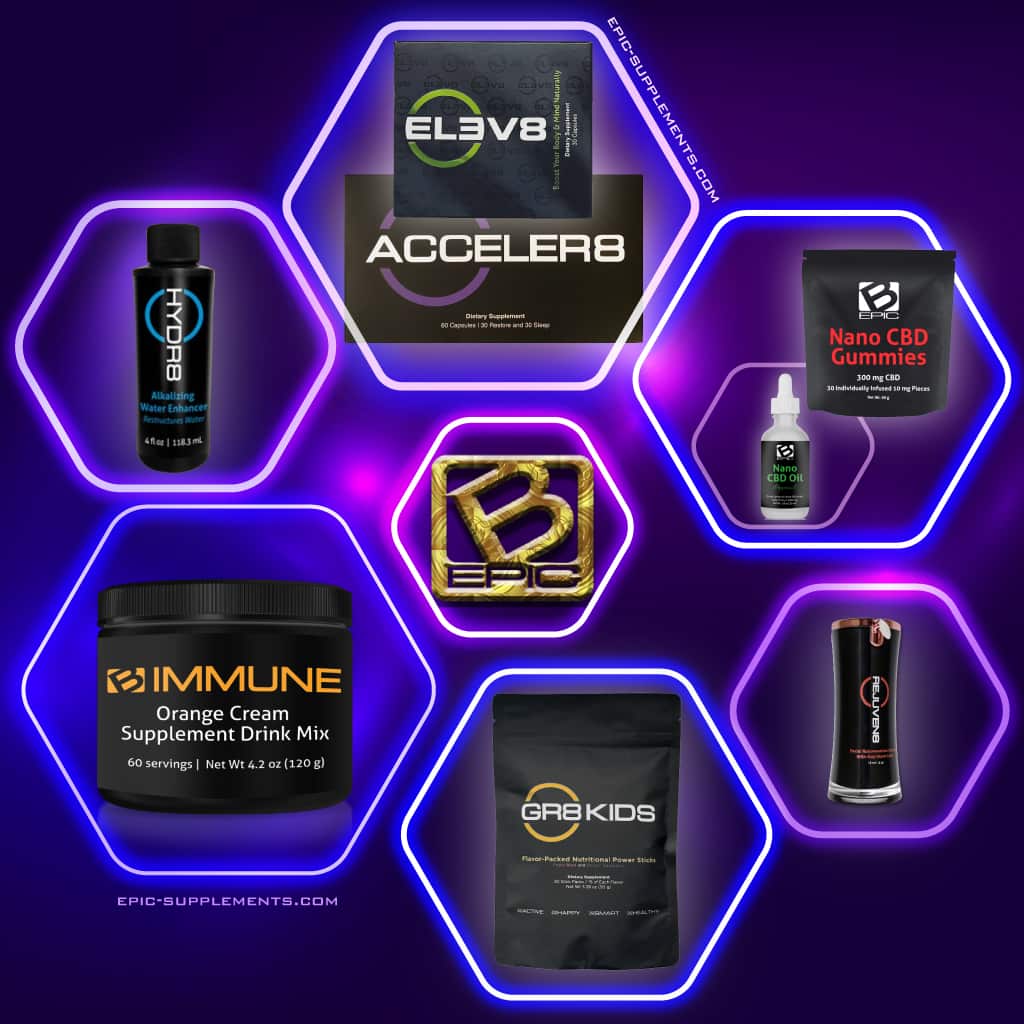 ---
B-Epic products available in the following countries
Andorra
Anguilla
Antigua and Barbuda
Armenia
Australia
Austria
Azerbaijan
Bahamas
Belgium
Bermuda
Bolivia
Bosnia & Herzegovina
Bulgaria
Canada
Chile
Colombia
Costa Rica
Croatia
Cyprus
Czech Republic
Denmark
Dominican Republic
Ecuador
El Salvador
Egipt
Estonia
Faroe Islands
Finland
France
French Guiana
Georgia
Germany
Greece
Greenland
Guadeloupe
Guatemala
Guyana
Hungary
Iceland
Ireland
Israel
Italy
Kazakhstan
Kyrgyzstan
La Reunion
Latvia
Lithuania
Luxembourg
Malaysia
Martinique
Mayotte
Mexico
Moldova
Monaco
Montserrat
Netherlands
New Zealand
Nigeria
Norway
Panama
Peru
Philippines
Poland
Portugal
Portugal
Romania
Russia
Serbia
Slovakia
Slovenia
South Africa
South Korea
Spain
St. Kitts and Nevis
Sweden
Switzerland
Taiwan
Tajikistan
Trinidad and Tobago
Turkey
Turkmenistan
Ukraine
United Arab Emirates
United Kingdom
United States
Uruguay
Uzbekistan

Ingredients of B-Epic Products
| Elev8 | Acceler8 | Gr8 Kids | Hydr8 |
| --- | --- | --- | --- |
| Reishi | Humic Acid | Cranberry | Water |
| Chaga | Charcoal | Shiitake | Sodium metasilicate |
| Rhodiola Rosea | Cranberry | Coconut Milk | Calcium chloride |
| Cordyceps | Dandelion | Spinach | Castor seed oil |
| Guarana (non-EU) | Ginger | Broccoli | Magnesium sulfate |
| Bacopa Monnieri | Marshmallow | Carrot | Humates |
| L-Theanine | Slippery Elm Bark | Tomato | |
| Yerba Mate | Senna | Beet | |
| Green Coffee | Inulin | Apple | |
| Yohimbine | Psyllium Hysk | Cherry | |
| B Vitamins | Aloe Vera | Orange | |
| Ginseng (EU) | Enzymes Blend | Blueberry | |
| Advantra Z (EU) | ProDURA TM | Strawberry | |
| Spinach | Mg Citrate | Vitamins A, C, E, K1 | |
| Broccoli | Valerian Root | B vitamins | |
| Carrots | Hops | | |
| Tomato | Ca Citrate | | |
| Beet | B3 vitamin | | |
| Shiitake | Melatonin | | |
| Apples | Ashwagandha | | |
| Cranberry | L-Theanine | | |
| Cherry | Lemon Balm | | |
| Orange | Passionflower | | |
| Blueberry | Cellulose (EU) | | |
| Strawberry | Mg Stearate (EU) | | |
| Black Pepper | Black Pepper | | |
| | Trace Minerals | | |
| | Ph. Gelatine | | |
| | Dyes | | |
| | | | |
EU – only for European Union countries; non-EU – for rest of the World
Rejuven8 serum ingredients see here