YOUR NATURAL IMMUNE SUPPORT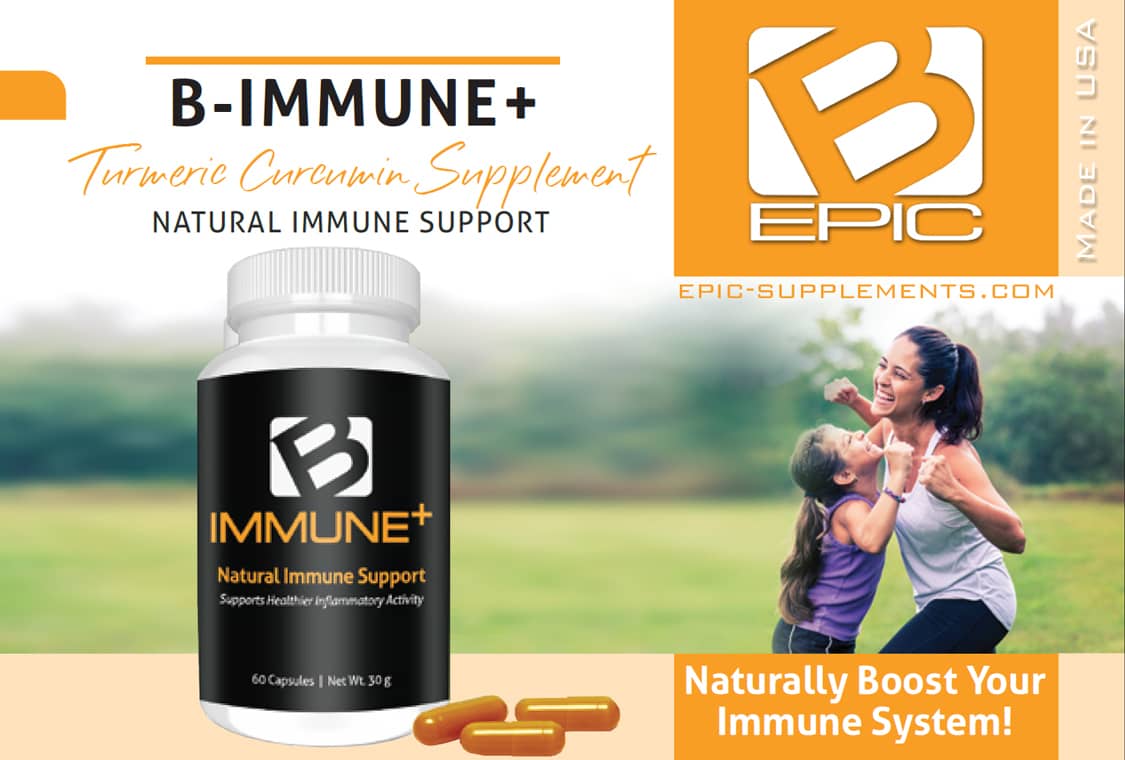 Take B-Immune+ daily to support a robust immune system
and maintain a healthy anti-inflammatory response.
To combat illness and inflammation, increase the dosage when you first begin experiencing symptoms in order to help you feel better faster.
Take Daily for Health Maintenance
Increase Dosage for Therapy
What is B-IMMUNE+
Brief Customer Info
B-IMMUNE+ SUPPLEMENT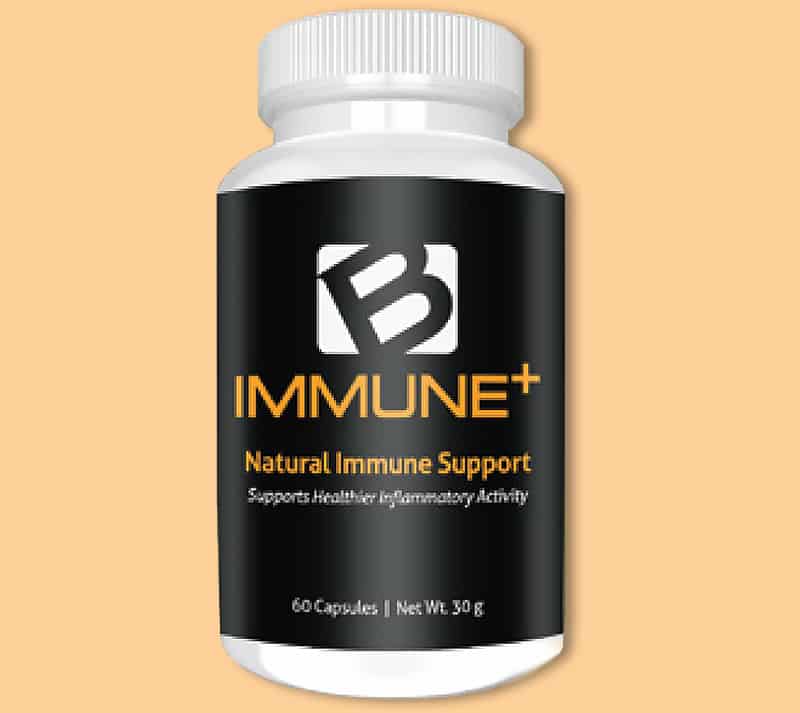 Optimal Immune System Balance
Fast Relief from Inflammation
60 capsules in a Container
Serving size: 2 Capsules Daily
1 MONTH SUPPLY
Customer Price
69.95 USD
Excluding shipping & international duty
---
Distributor Price
59.95 USD
Excluding 19.95 USD registration fee, shipping & international duty
B-Immune+ dietary supplement supports a healthy immune response as well as provides fast relief when you're not feeling well. This all-natural capsules with turmeric curcumin quickly and effectively boosts immunity and reduces inflammation symptoms.
B-Immune+ is based on BioBDMC™ – a patented turmeric curcumin extract blend that is scientifically tested and proven to support immune system efficiency. Plus, BioBDMC™ supports healthier inflammatory activity and provides relief from pain, swelling, and other common ailments associated with systemic inflammation.
* BioBDMC™ patent technology and trademark are registered and owned by Biologic Pharmamedical Research Inc.
B-Immune+ also contains ImmuniBoost blend, which is made of potent healing herbal extracts and medicinal mushrooms. This proprietary blend is rich in antioxidants and contains natural ingredients with strong evidence for balancing the immune system, reducing joints and tissues inflammation, and fighting a variety viral infections.
Naturally boost your immune system!
Benefits: briefly
Supports Healthy Immune and Anti-Inflammatory Responses
Provides Fast Relief from Inflammation Symptoms
Maintains the Balance of Immune System
Fights Viral Infections
Reduces Aches and Pains
Product Features
Contains BioBDMC™ – a Patented Turmeric Curcumin Extract
Contains Proprietary ImmuniBoost Herbal Blend Rich in Antioxidants
All-natural Product; Vegan and Gluten Free
60 Capsules per Container
Made in USA
Instruction for use
How to Use
For health maintenance take 2 capsules of bImmune+ per day. For therapy take 2-4 capsules per serving for three to four days.
Storage
Store in a cool, dry place to maintain freshness. Keep away from children
Caution
Consult your physician before taking this or any health supplement, especially if you are pregnant or nursing, have a medical condition, are taking prescription drugs, or are under age 18.
Composition and Supplement Facts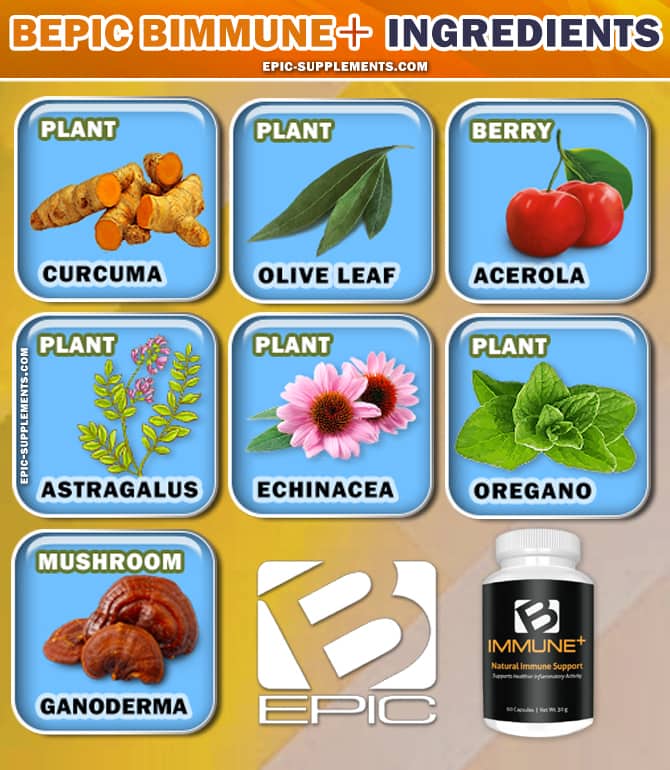 1. Curcuma longa (BioBDMC™ 30)
Patented tech. Contains not less than 95% Curcuminoids.
Curcuminoid proportions standardized:
Curcumin 1 diferuloylmethane (52%),
Curcumin 2 demethoxycurcumin (12%),
Curcumin 3 bisdemethoxycurcumin (BDMC) (30%)
BioBDMC™ 30 patent technology and trademark are registered and owned by Biologic Pharmamedical Research Inc. (688 – 2397 King George Blvd. White Rock BC V4A 7E9, Canada)
2. Proprietary ImmuniBoost
Olive Leaf extract
Acerola Berry (aka Barbados Cherry) fruit extract
Astragalus propinquus (aka Huáng Qí) flowering plant
Echinacea (aka Coneflower) flowering plant
Ganoderma (aka Reishi or Lingzhi) mushrooms
Oregano flowering plant
3. Auxiliary ingredients:
Vegetable Capsule (hydroxypropyl methylcellulose, water)
Magnesium Stearate, as an anti-adherent
Silicon Dioxide (aka Silica), as an anti-caking agent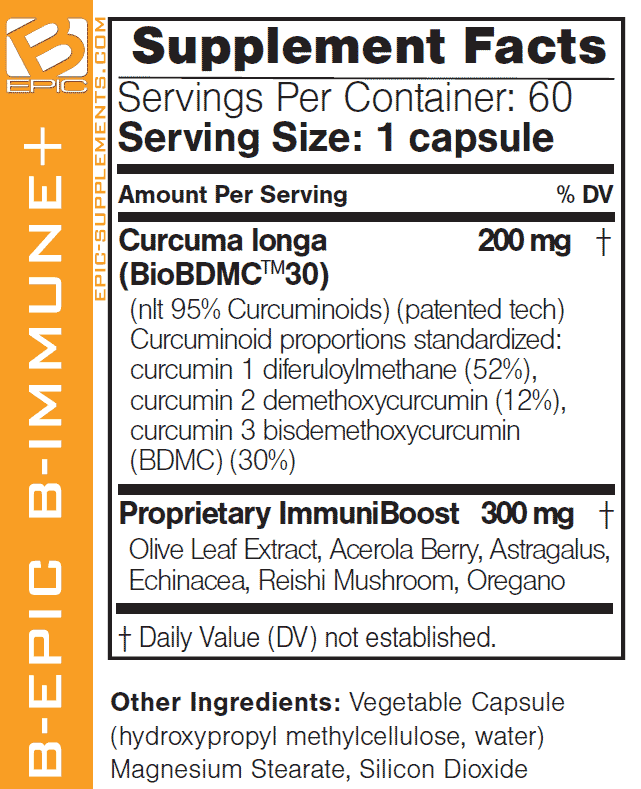 Customer Reviews on B-Immune+
Clareen McNabb from Canada posted the following:
"My husband has had success with only B-Immune+ for lowering his blood pressure & medication has been lowered, insulin dose has been reduced.
B-Immune+ also contains Curcumin"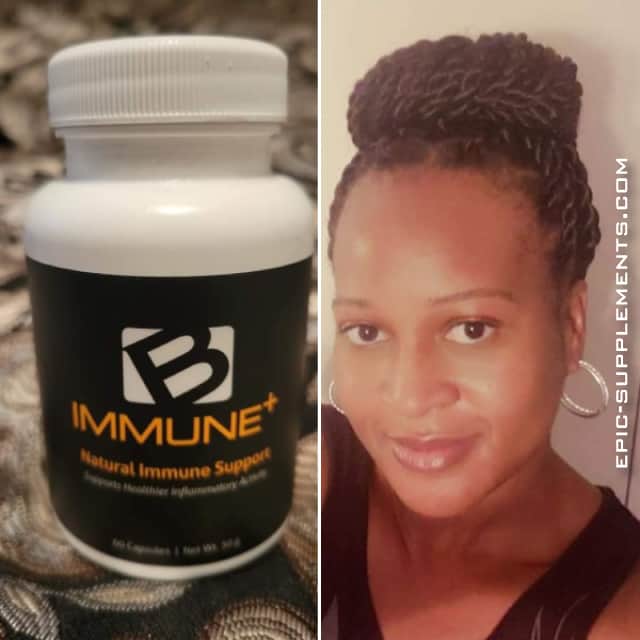 Customer review from Texas:
"I received the B-IMMUNE+ pills 1 week ago right when the Winter storm 2021 came. I immediately started taking 3 a day for the first few days since I was fighting a few cold symptoms I developed from the heat and power going on and off due to rolling blackouts.
These amazing pills knocked the symptoms out pretty quickly. Now I take 2 a day for daily maintenance. I work in the Medical field in close contact with patients so it's exciting to know that these Awesome pills are building up my Immune system!!"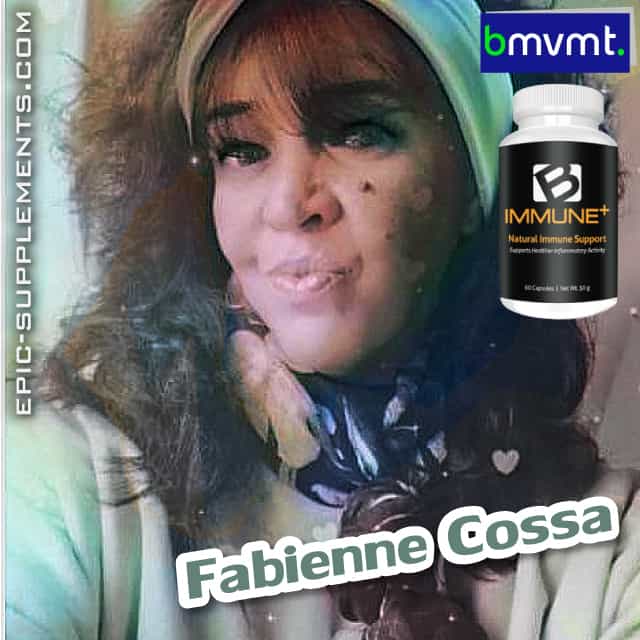 BImmune+ review from Fabienne Cossa:
"Absolutely love! This product been keeping my son and his father from hay-fever free this year. I use for my 2 teens and myself (for my lungs
) .
Amazing product on so many levels!"
Prices
Pack
For
Distributors
For
Customers
1 bottle of BImmune+ (60 capsules)
$59.95
$69.95
2 bottles of BImmune+ (120 capsules)
$99.95
–
Shipping cost and custom fees (for international orders) are not included
B-IMMUNE+ SUPPLEMENT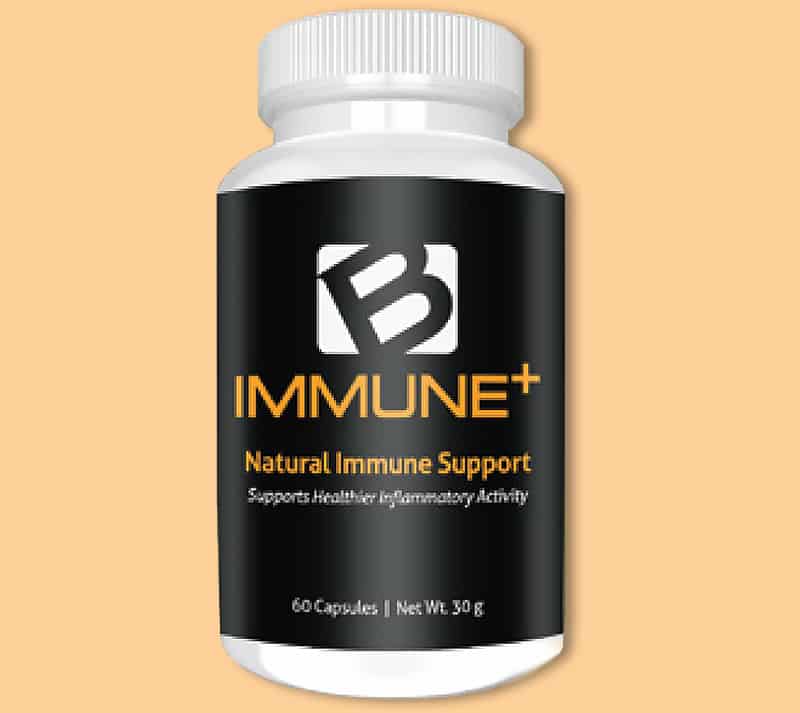 Optimal Immune System Balance
Fast Relief from Inflammation
60 capsules in a Container
Serving size: 2 Capsules Daily
1 MONTH SUPPLY
Customer Price
69.95 USD
Excluding shipping & international duty
---
Distributor Price
59.95 USD
Excluding 19.95 USD registration fee, shipping & international duty
B-IMMUNE+ DOUBLE PACK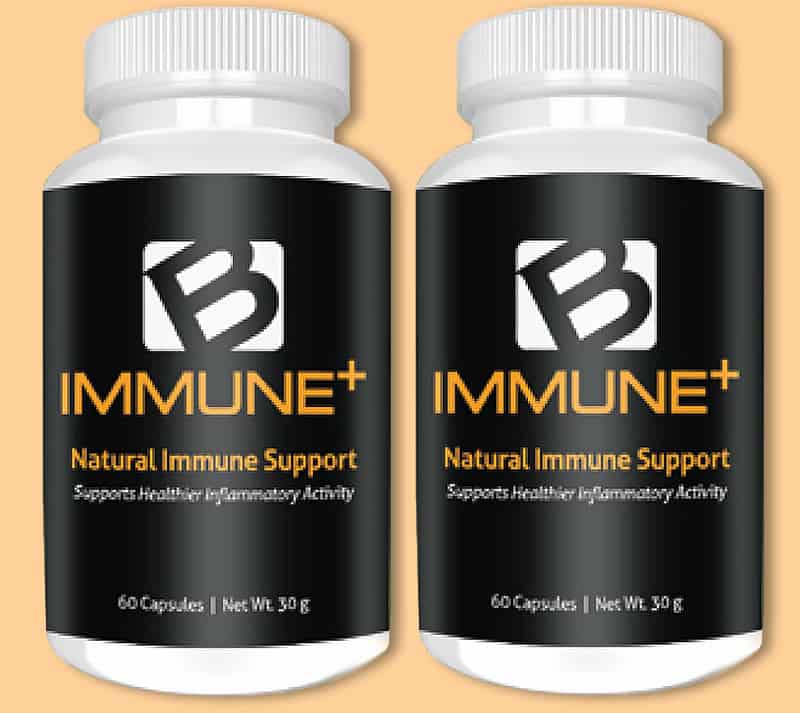 Your Robust Immune System
Fights Viral & Bacterial Infections
120 capsules in a Pack
Serving size: 2 Capsules Daily
2 MONTHS SUPPLY
Customer Price
109.95
Excluding shipping & international duty
---
Distributor Price
99.95 USD
Excluding 19.95 USD registration fee, shipping & international duty
Create an account and make a purchase from the official online store

See also: B-Epic Regener8 with curcumin