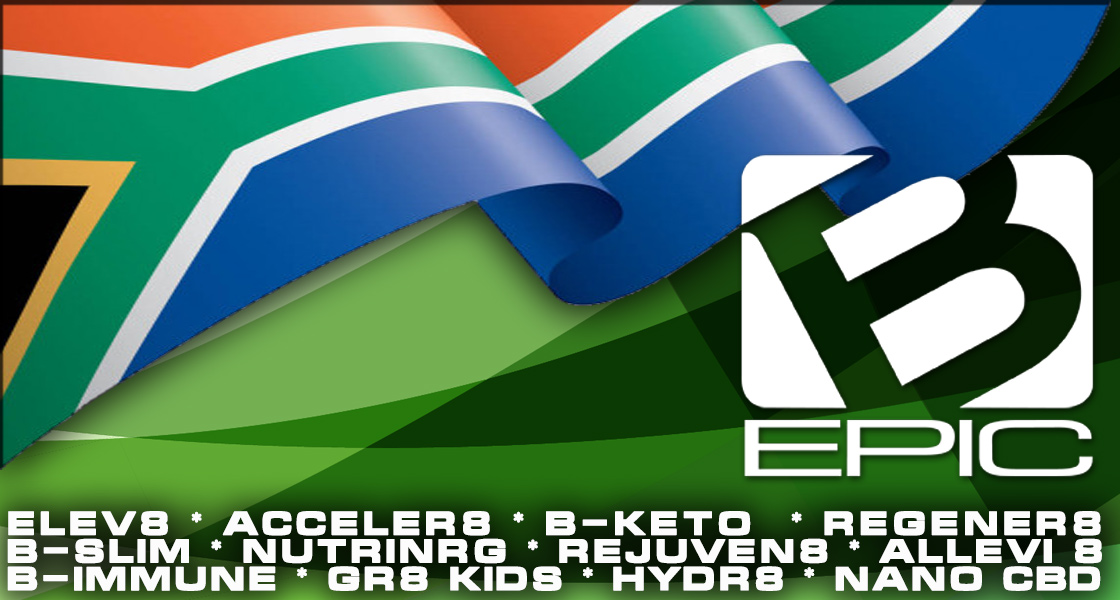 In the spring of 2021, B-Epic began selling its legendary products in South Africa. Residents of RSA can now benefit from convenient payment and fast delivery of BEpic supplements.
How to buy BEpic products in RSA
Ordering online from your back office on the official B-Epic website is the easiest, safest and most efficient way to shop for our supplements. The B-Epic staff will prepare your order within 24 hours after you place it online.
You can pay for the order BEpic products by credit/debit card (default option)
Visit bepic.com website
Click Shop and choose you desired product
Click the shopping cart and proceed to Check out and more payment.
Then you will see a fee for pickup and ship.
Enter your card details
How to place an order and pay with cash
Visit bepic.com website
Click on Shop and choose your products
Click the shopping cart and proceed to check out and make payment.
Mark "The cash" payment option and check out.
Your order will be on hold until you make payment.
Please make the cash payment for the product AND shipping costs (5 or 12.95 USD) to our FNB account
BEPIC South Africa PTY (Ltd)
Account Number 62883121099
Branch Code 250355 Branch Name RIVONIA 882
Swift Code FIRNZAJJ
Bank: Firstrand Bank Ltd Head Office Incl Divisions First National Bank Fnb Corporate And Rand Merchant Bank
---
Shipping
Courier Service: The Courier Guy
Fee's:
$5 – Pickup fee which covers International shipping and warehouse
$10- Shipping fee inside South Africa (covers courier and international shipping)
$20 – Shipping fee for all bordering countries
Shipping Time Frame: 2·3 Business days.
---
BEpic office in RSA
B-Epic RSA Address: 22 Village Cres, Frankenwald, Sandton, 2065, South Africa (Linbro Business Park)
09:00 am to 17:00 pm Monday to Friday. Closed weekends and all public holidays
All customer orders are collected and sent out from Sandton, and are shipped throughout South Africa within a few days.
Please only try to pick up stock during regular office hours.
---
Customer service
You can get world class support in your back office so please feel free to log in (username and password required) and share your questions there (Help – Contact Support menu item).
Customer service staff need 24 hours to get a response.
Note: RSA office cannot help with back-office issues so please log into your back office and talk to customer service there!