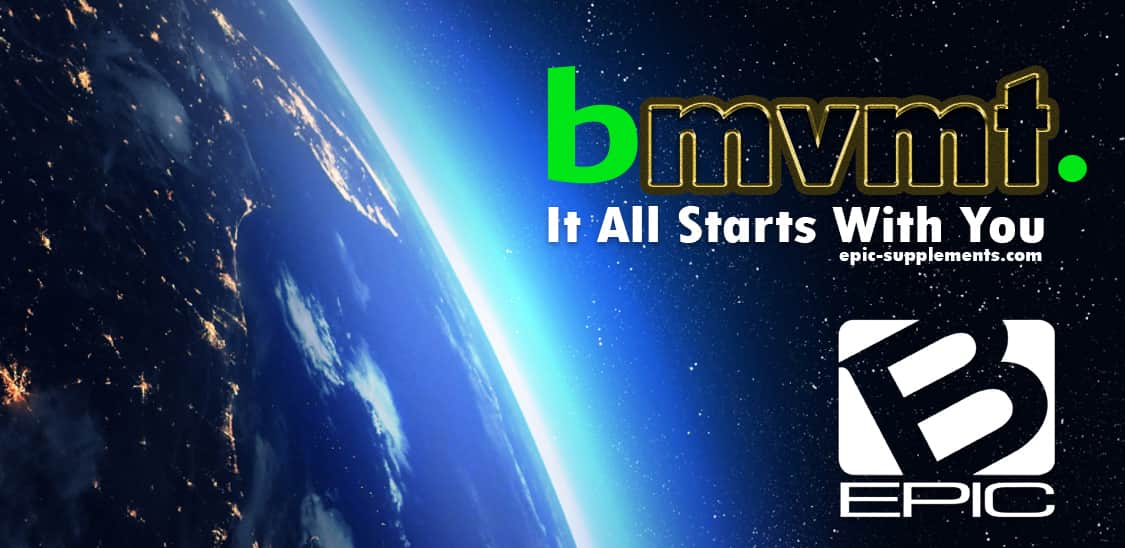 What is BMvmt.
BMVMT. is a new comprehensive online program for education, motivation & support BEpic partners to achieve financial & physical well-being.
Bmvmt. program is created and maintained by B-Epic.
---
bmvmt. Benefits and Features
The BMVMT includes the following components:
Special 7 Day Shred System developed by B-Epic
Guided 7- Day Commitment
Exclusive BMVMT Shred Pack which includes Royal Blue Tea + NutriNRG supplements
Facebook and Instagram communities, where you can connect, share experiences, find tips for using BEpic products and testimonials from real customers
Regular speeches by motivational and nutritional speakers
Contests and giveaways
BEpic product information
Community stands
In June 2021, the first announcement of Bmvmt was published by J.C. Martinez Jr., BEpic's Vice President of Sales & Marketing: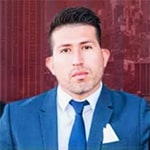 "We are a movement guided by movement. With one goal in mind, to EMPOWER PEOPLE to be the BEST VERSION OF THEMSELVES. So they can live a life by DESIGN NOT DEFAULT. We strongly believe that happiness comes from finding balance in one's PHYSICAL, EMOTIONAL, SOCIAL AND FINANCIAL HEALTH. We were given ONE Body and an Opportunity to enjoy LIFE.
We believe that every person has the right to LIVE LIFE TO IT'S FULLEST POTENTIAL and UNDER THEIR OWN TERMS. They just need the right system and guidance to make the most of the OPPORTUNITIES presented to them. BMVMT not only presents you the OPPORTUNITY, SYSTEM, PRODUCTS to become the BEST VERSION OF YOURSELF but GUIDES you and LEADS you through it.
WELCOME TO BMVMT WHERE IT ALL STARTS WITH YOU. SOMETHING BIG IS COMING…..BE READY"
Teresa Chaves, BEpic's Director of Marketing and Comm., says the following: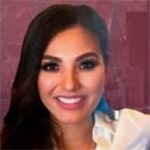 "BMVMT is a new onboarding and retention system that we have created instead of BEpic to help you take your business to the next level. It is a system in which we want to empower people to achieve the best version of themselves.
We do that by creating and implemented implementing a guided step-by-step process to help you do that.
The onboarding system will consist of a seven day commitment to yourself, to the products and to seven daily rules.
Might think seven days is a very short period of time but it's truly incredible what our bodies can achieve in just seven days, when we truly work hard when we truly believe, when we commit, and when we practice consistency.
BMVMT aims to help people live a life by design, not by default."
---
Schedule
Mondays


Motivation + 7 Day Shred Celebration

Tuesdays


Product Information

Wednesdays


Testimonial Highlights

Thursdays


Product Experience Giveaways

Fridays


Health & Fitness
---
How to Join BMVMT
There are 2 easy steps:
1. Become a B-Epic Brand Partner
You need to create an account on the official B-Epic website and purchase any product package.
2. Joint official BMVMT Facebook group
Become a part of the largest community of BEPIC partners on the Internet
Note: this is a private group. Send request to join it.
---
BMVMT Packs
For the participants of BMVMT program, BEpiс offers some special packs of products that will charge them with daily healthy energy and help them manage their body weight.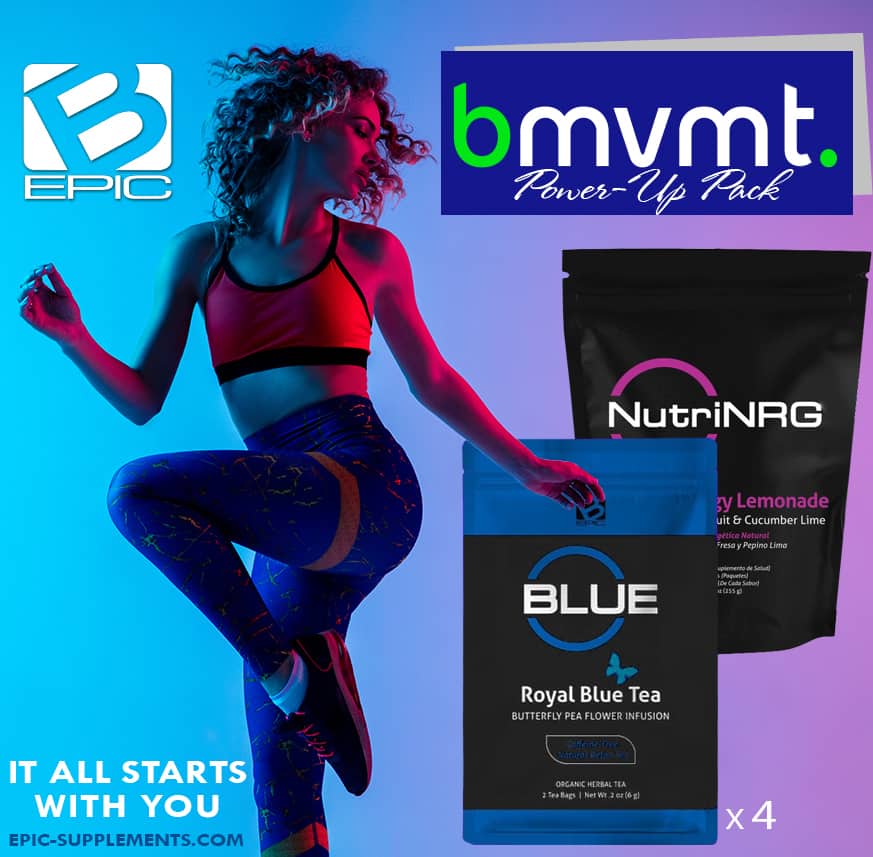 Includes
2 Supplements:
NutriNRG
Royal Blue Tea
Prices: $89.95 for Distributors | $99.95 for Preferred Customers
---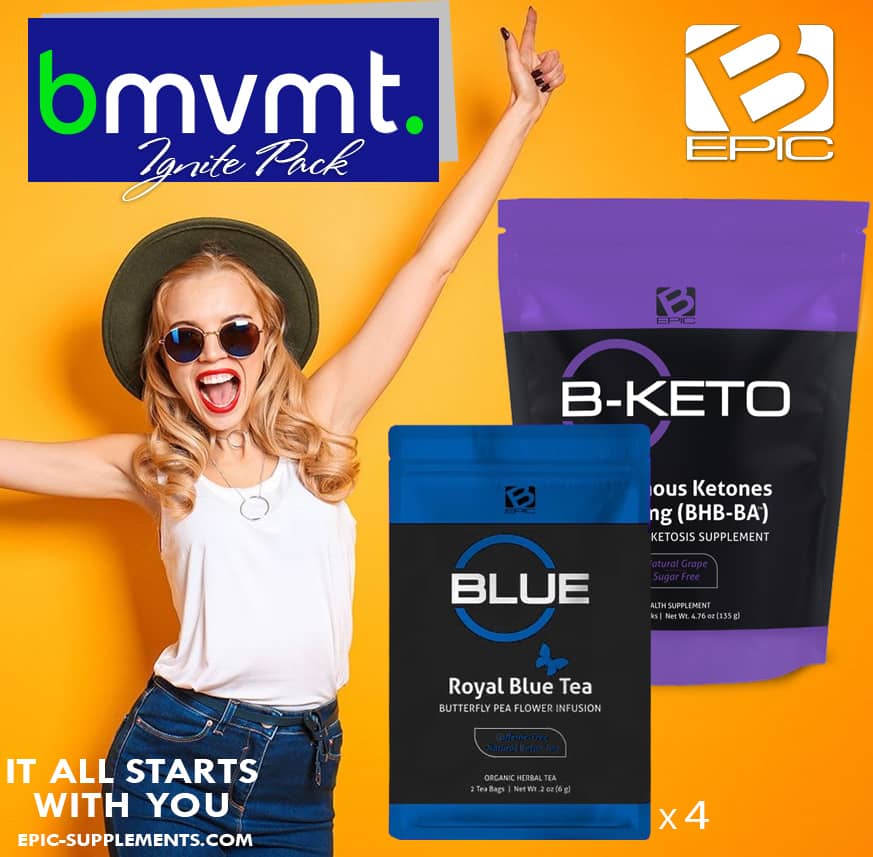 Includes
2 Supplements:
B-Keto
Royal Blue Tea
Prices: $109.95 for Distributors | $119.95 for Preferred Customers
---
B-Epic
BMVMT
Putnam's
Power Pack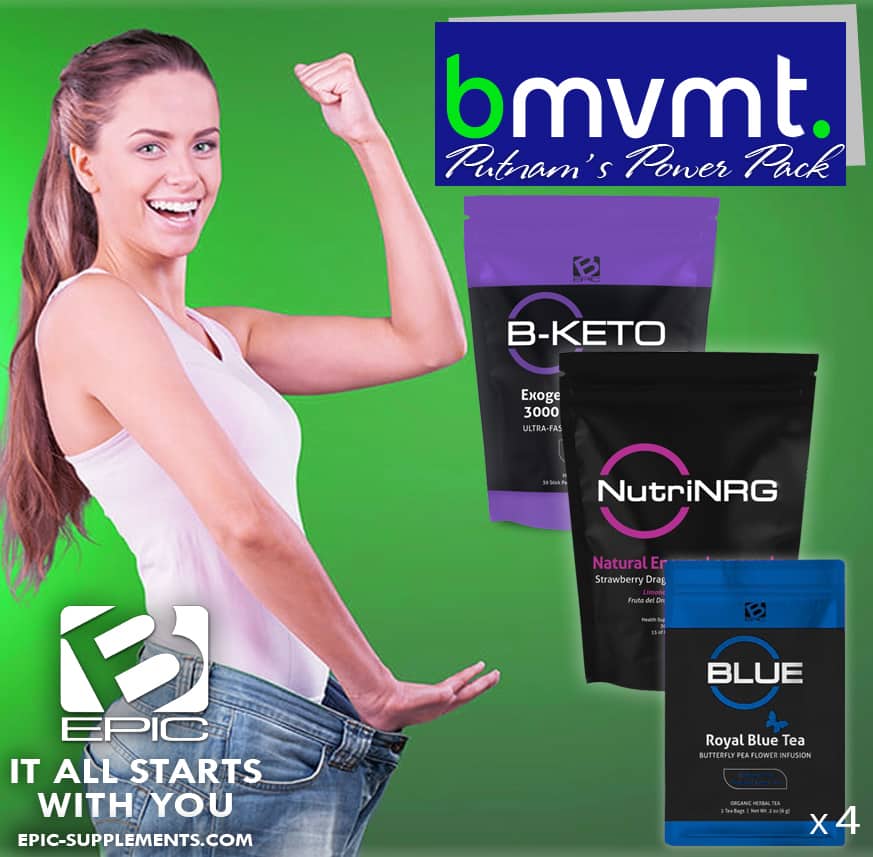 Includes
3 Supplements:
B-Keto
NutriNRG
Royal Blue Tea
Prices: $139.95 for Distributors | $149.95 for Preferred Customers
---
Royal Blue Tea made from butterfly-pea flowers enriched with a proprietary herbal blend. Does not contain caffeine, GMOs, MSG, gluten, artificial colors, stabilizers and flavors. Intended for detox, weight management, anti-inflammation, brain support, etc. Can be enjoyed both hot and cold.
NutriNRG is a sugar-free supplemental drink for improving your body and brain health. May increase energy and sustain physical and mental stamina for hours. NutriNRG enhances focus, mental clarity, alertness, memory, and even mood. Get ready to give your life a powerful boost!
B-Keto is the most innovative BEpic product. The supplement induces a natural state of ketosis in the body, helping to convert excess fat into energy, and also lowers blood pressure + boosts mental activity.
---
Additional
B

mvmt

.

info

Official Facebook group: bmvmt

Official Instagram pages:


#BMVMT
#BMVMTPOWEREDBYBEPIC

Official bmvmt hashtags:

Official Bmvmt. mottos:
It All Starts With You
Achieve Fulfillment in All Aspects of Life
---

Bmvmt. based on BEpic unique compensation plan and it product line for wellness and health.
See: All B-Epic products