Everyone can create their personal account and back office on the official B-Epic website. Inside the back office, you can create new product orders, pay for them, and view order statistics and the functioning of your own distribution network.
To enter the personal account, you need to enter your username and password. Of course, at the very beginning you should register on the site as a Preferred Customer or Independent Distributor.
Let's look at the most common cases.
1. I am new here! How to create BEpic account?
To get a personal account, you need to become a member of BEpic. To do this, you need to register on the site and order any product of the company. The directions are here.
If you do not want to sign up or place any order, you can simply go to the company's website to read the information available to non-members.
If you decide to register and create your account, click "Buy" menu item (see picture below).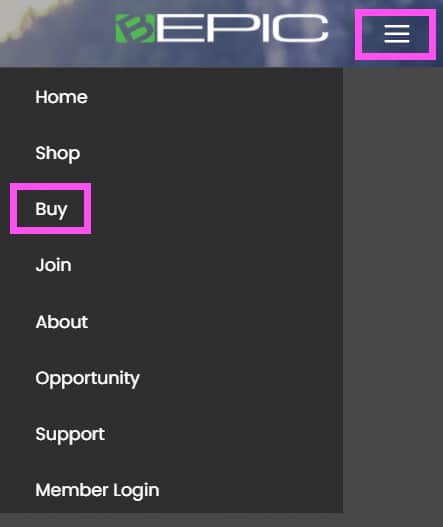 Click the button below to learn more about creating an account.
---
2. I already have an account! How do I sign in?
Enter the bEpic website and click Member Login menu item (see picture above).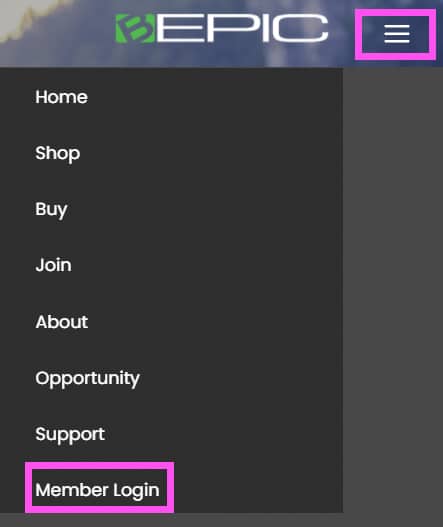 You can also log in directly using this link https://www.bepic.com/backoffice
Next, enter the username and password, сlick the checkmark and then and click Login.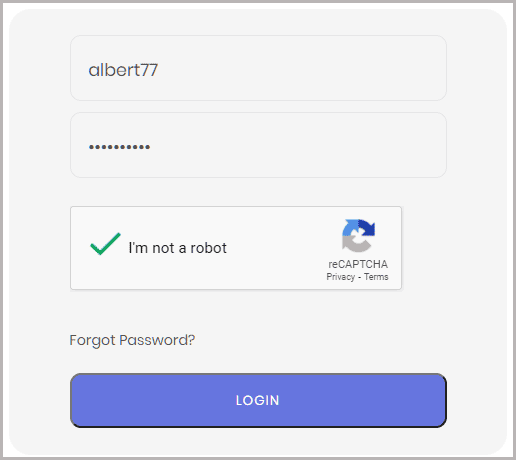 If everything is correct, you will enter the back office.
If the username and / or login is incorrect, сarefully enter your details again.
Caution! After three unsuccessful attempts, the account will be blocked for a day. This is for your account safety.
---
3. I forgot my password!
If you are already registered as a member, but just forgot your password – no problem. Go to the BEpic website login page, enter only the name and click the Forgot Password button. The support team will send you an instruction to the email address that you specified during first registration.
---
4. I forgot my username!
Your B-Epic username is listed in the Welcome letter emailed to you when you signed up for B-Epic. If you cannot find that email, contact Member Support – support@bepic.zendesk.com
Important: please do not send emails on weekends, night time (MT Zone) and US holidays!
---
5. I know my username and password, but still I can`t log in
There are two main reasons.
A. When registering, you specified a username that does not comply with the rules of BEpic. Login must consist only of numbers and latin letters. Beautiful special characters in the username, for example, emoji or smiles in the login are not allowed.
Often this problem occurs when email is specified as the username. Usually the site algorithm simply removes the extra characters.
For example, if during registration you specified
Alex.Fishman23@gmail.com
then in fact your username is
alexfishman23gmailcom
B. Incorrect character case when entering a password.
Password is case sensitive (but without username). Check if the CapsLock key on the keyboard is on? Perhaps you are entering capital letters instead of small ones.
If our tips do not help, then you still enter the wrong password. Read the paragraph "I forgot my password".
---
6. I
tried all

but still

can't

login!

If you've forgotten your username and password, can't sign in to your account and don't know how to contact your sponsor … you might be better off creating your account again.

Good luck!