Actually, you can see a first results after the first pills taking. For example, you may feel an increase in energy, and at night you finally get a good night's sleep.
But significant, steady, stable results will be after several months of taking.
Moreover, the first results can be pleasant, but they can also be uncomfortable. In the first month of taking the pills, you can get an exacerbation of chronic diseases, pain in the joints and head, mild nausea, and even worsening sleep.
This is normal. The way up is rarely easy.
Be prepared for temporary side effects. They occur in about half of the cases.
Be prepared for NOTHING to happen in the first month. This, unfortunately, happens with about a quarter of clients (they are very offended).
Do not trust those who promise healing from chronic diseases in three days.
Don't trust someone who promises you to lose 100 pounds in two weeks.
The truth is that the Elev8 and Acceler8 pills are extremely effective. They just need time to work in your body.
Note: Most people have good results from these supplements, but not all. This is because the developers of Elev8/Acceler8/bImmune are targeting the average organism. Some people may require more of a certain ingredient, vitamin or mineral, but for most people this will be enough to provide the body with the support it needs.
With continued use, many of the ingredients will build up and help the body more and more, even if the dosage is low for the individual. Therefore, over time, even with insufficient dosage, the body's needs will gradually be replenished and have a positive wellness effect.
Do not give up! Be persistent and patient!
Your results will surprise you!

Real people stories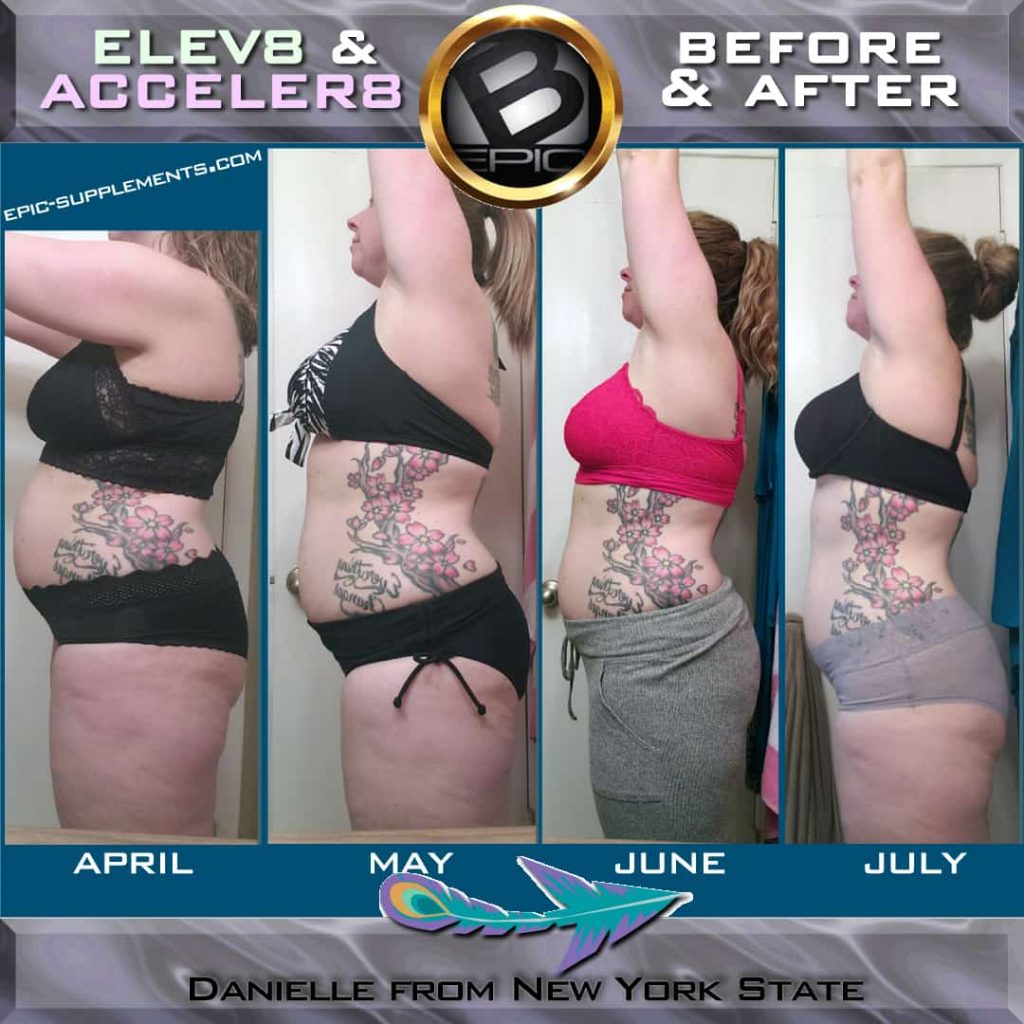 Danielle Marie from NY wrote:
"My biggest advice on this system… BE PATIENT.
It took about 3 weeks from the start to really notice physical change. I was feeling all the other amazing benefits… energy, focus, amazing sleep, but nothing was changing on the outside. Then all of a sudden it hit, and each month just gets better.
DON'T GIVE UP! Believe in the process and it will happen!!"
---
Story of Jenifer Viruet from California:
"To say I was depressed is a understatement. Thanks for this three-step process, I'm finally feeling myself again! Looking back at my day one pictures I did not realize how huge I had gotten for my lil 5'4 frame. The pictures say it all!!!
After month one I didn't personally see a difference and almost gave up. I'm so happy I didn't.
By month 2, I was down 20 lbs and by month 3, 26 lbs and from a tight 14 to a 12. I'd say give it 3months at least!! Be consistent and don't give up!
It works people!!!"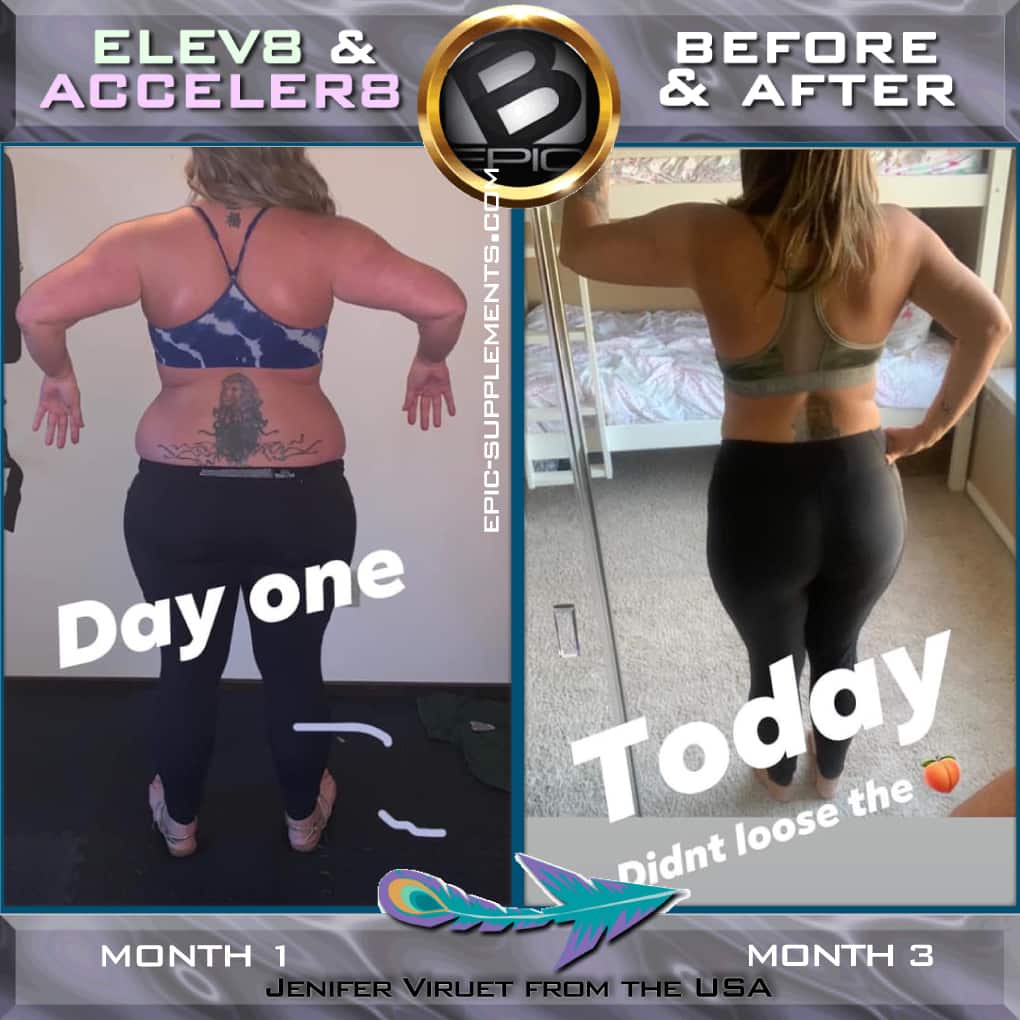 ---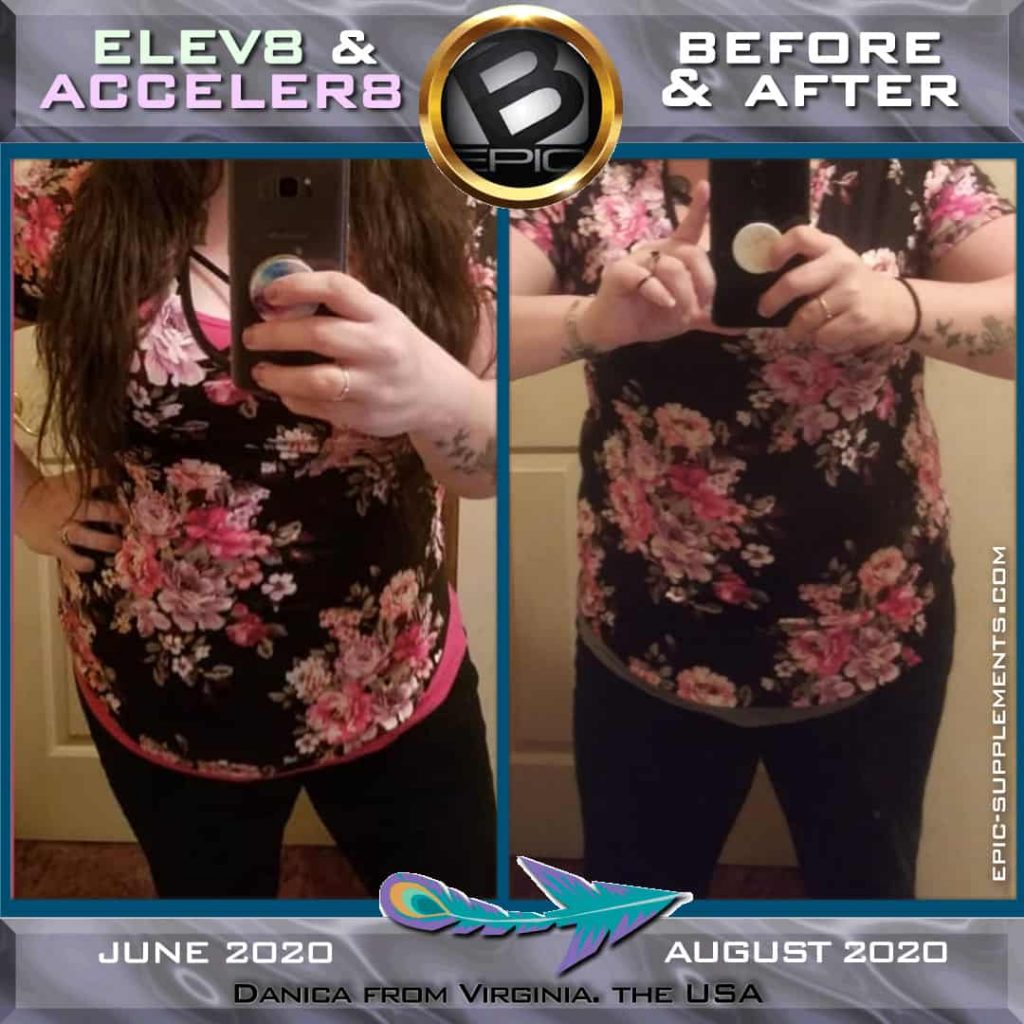 Danica Hamilton from Virginia shared this:
"Everyone's body is different.
Mine isn't falling away quickly BUT .. week by week, inch my inch
My body is changing at it's own pace.
Be positive. Your body knows best.
I can't believe this is me!!
Most importantly I feel AMAZING and I am healthier at 31 then my entire 20s.
Don't give up.
Don't quit.
You're results are coming."
Melissa Fuller Burkett from Georgia shared:
"Give it a month. It really works, I feel better than I have in years. I'm 42 years old, asthma, fibromyalgia, a bladder disease, gerd, manic depression… You name it.. I lived just existing.
I'm not in pain anymore, I have energy/with no crash, no more digestive issues, I can sleep at night, and I'm losing weight.. I can live again!!! My best friend is now taking them too, and my daughter!! Get your youth back!!"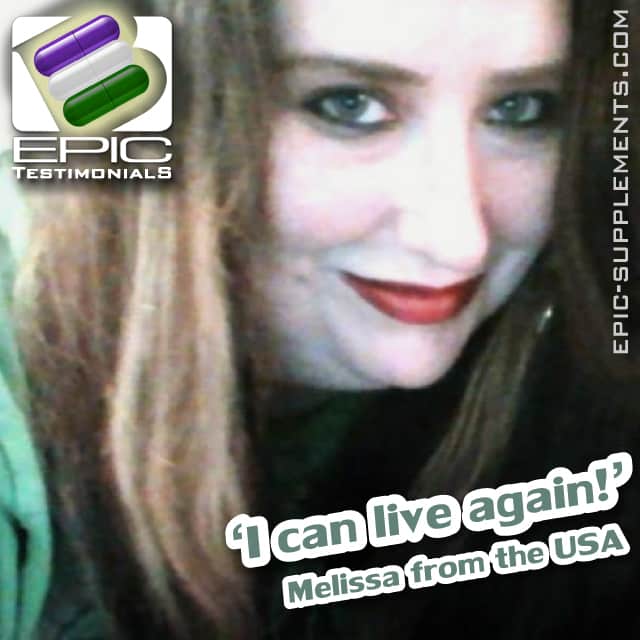 ---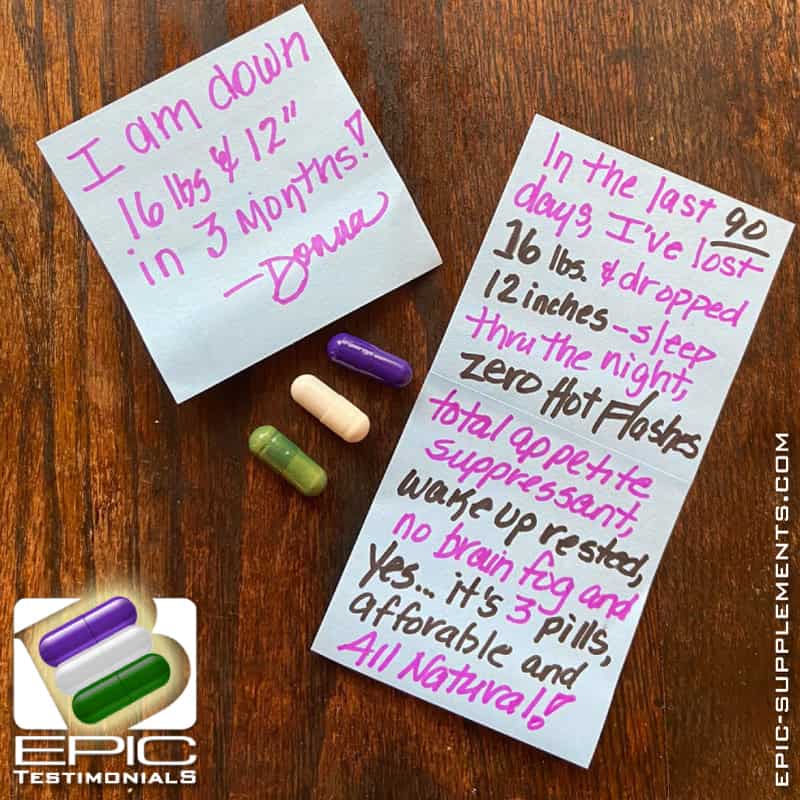 Donna W. from Indiana, the US wrote:
"Here's my 90 day results. I'm 51 yrs old, thyroid issues, menopause and have packed on about 45lbs in last two years.
I had minimal results in my first 30 days on inches or pounds lost.
But now middle of second month thru my third – the clothes are fitting wonderfully better and the pounds and inches are dropping!
PLEASE DONT GIVE UP!!!!!
Our bodies need at minimum 90 days – I gained the 45 lbs over 2 years so it would be silly for me to expect to lose it all in 30 days! Right?
GIVE IT 90 days!!!!"
---