B-Eco Engine Life Treatment Oil is designed to protect your vehicle's engine and extends the properties of B-Eco Fuel Tabs, which can improve fuel economy. Made in USA.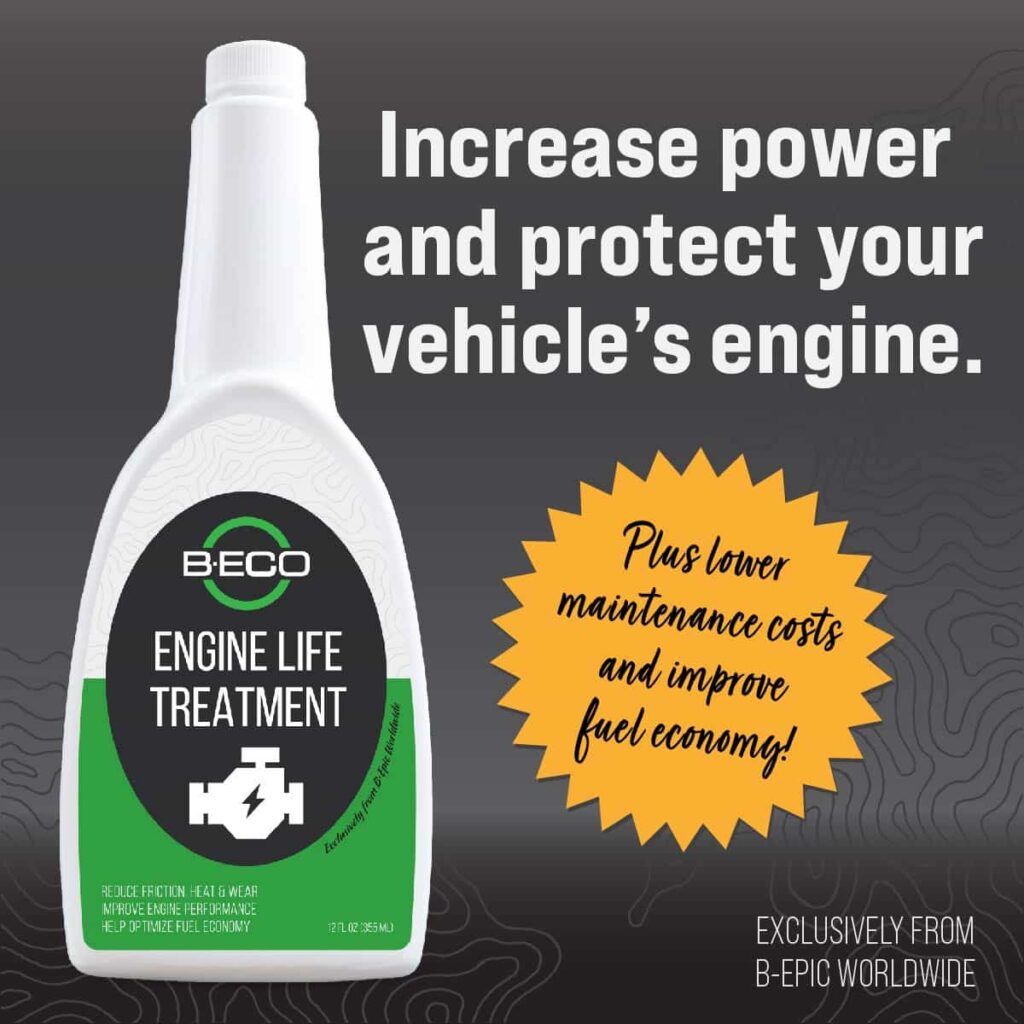 What is B-Eco Oil
B-ECO Engine Life Treatment helps extend engine life and performance, including automotive, truck, marine, off-road, motorcycle and more! It provides maximum protection against friction and heat.
When added to motor oil, B-Eco Oil effectively transforms it into a super-lube, providing an extra layer of protection for your vehicle's engine and helping to increase fuel economy as well as reduce maintenance costs.
B-ECO Engine Life Treatment has a strong ionic (+) charge so it bonds to metal giving it extreme pressure performance and protection. The product is vegetable-based, non-corrosive, stable, environmentally friendly and non-reportable.
It comes with a free Limited Lifetime Engine Warranty (restrictions apply; refer below to warranty for details)
Wide scope of use
Formulated for Gasoline or Diesel Engines
Suitable for new or high mileage engines
Compatible with all conventional and synthetic motor oils
Use it for any engine – car, truck, motorboat, SUV, motorcycle, lawn mower and more
Tested and proven!
B-Eco is formulated with advanced XPL+® Xtreme Pressure Lubrication technology. This patented technology is trusted by Fortune 500 companies around the world. Independent tests prove it allows engines to handle up to 50 times more stress than conventional lubricants, which means less wear and better fuel efficiency.
XPL+® is a registered trademark of ProOne, Inc.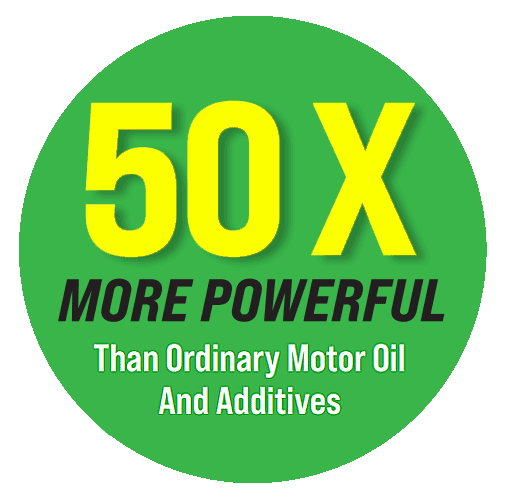 ---
B-Eco Engine Oil Benefits
Helps increase engine lifetime
Allows you to save fuel
Helps reduce maintenance costs
Slows down oxidation and corrosion of metal engine parts
Protects seams from damage
Improves engine power and performance
Extends oil change interval by 25%-50%
Helps protect the engine from wear during start-up
Protects the engine from internal friction and high temperatures
Free from solids, chlorine and harmful solvents.
---
How To Use B-Eco Oil
Add 12 oz of B-Eco Oil per 4-6 quarts of motor oil.
For large engines, use 10% of the total volume. Repeat at every oil change.
Store away from direct sunlight and heat.
Keep out of reach of children
Limited Lifetime Engine Warranty for USA
B-ECO's Limited Lifetime Engine Warranty guarantees your vehicle's engine against lubrication related failure for as long as you own your vehicle with continuous usage of B-ECO Engine Life Treatment.
It gives you that extra peace of mind knowing that your engine is covered up to $5000 against lubrication related failure.
Engines with less than 150,000 miles or less than 15 years old are covered. Available in the USA only. Certain restrictions apply. Please refer to the warranty for details, eligibility, and limitations. Registration is easy; simply fill out the Warranty Registration Form enclosed with each product and mail it in.