The B-Epiс company offers the lowest prices for its Brand Partners only. A prerequisite for buying at minimal B-Epic member prices is an online order on the company's official website. To place an order, you must have an B-Epic account. Anyone can create it (see step-by-step instructions).
There are two types of Brand Partners – Independent Distributors and Preferred Customers. (You choose your partnership type when signing up.)
Prices for Customers are slightly lower than for Distributors. However, they do not pay a registration fee of $ 20.
All partners have the opportunity to buy one of the fixed packs only (see in the table below).
Please note that not all packs are available to customers.
---
Product Catalog with Prices
Shipping cost ($8-15) not included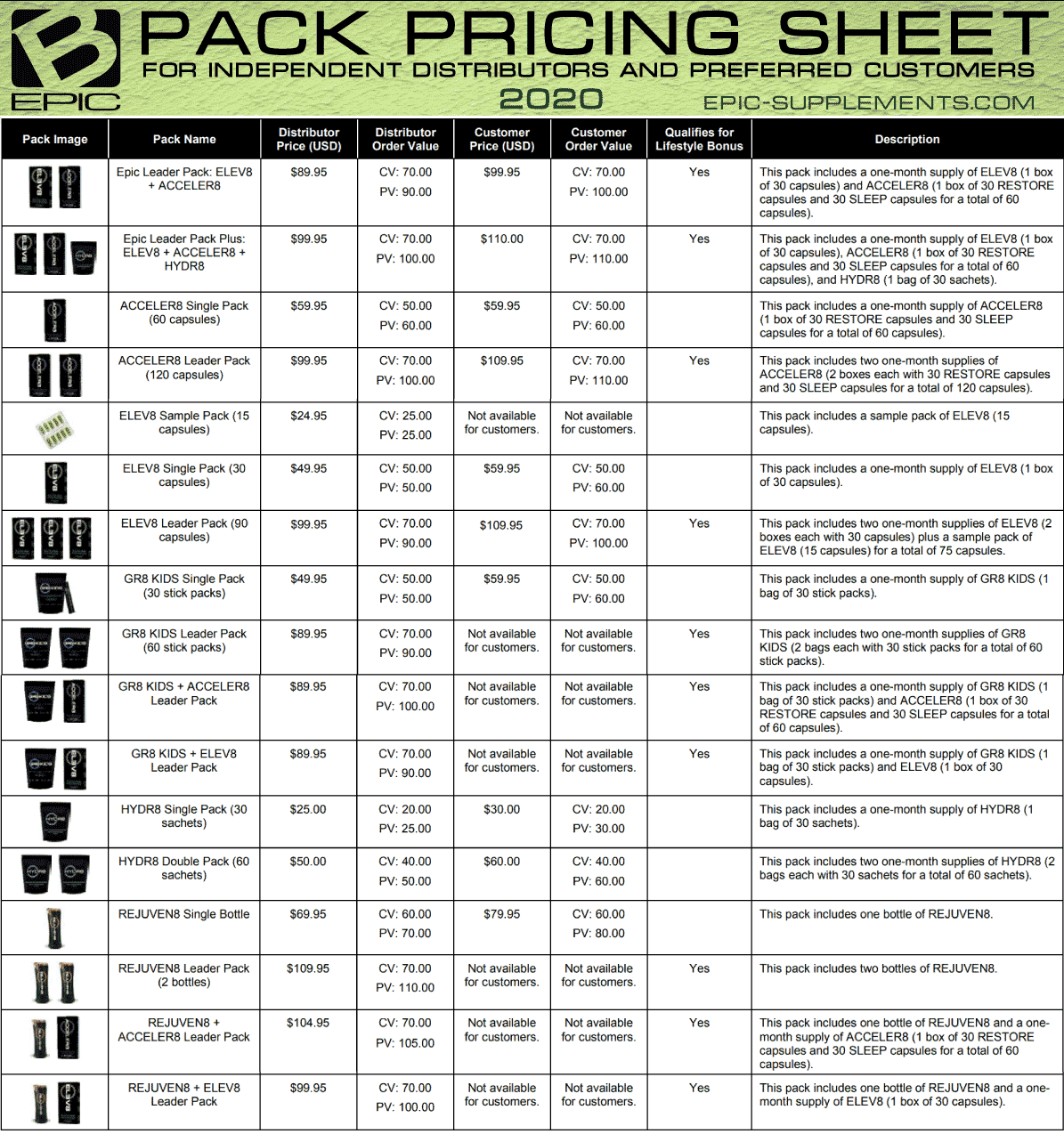 ---