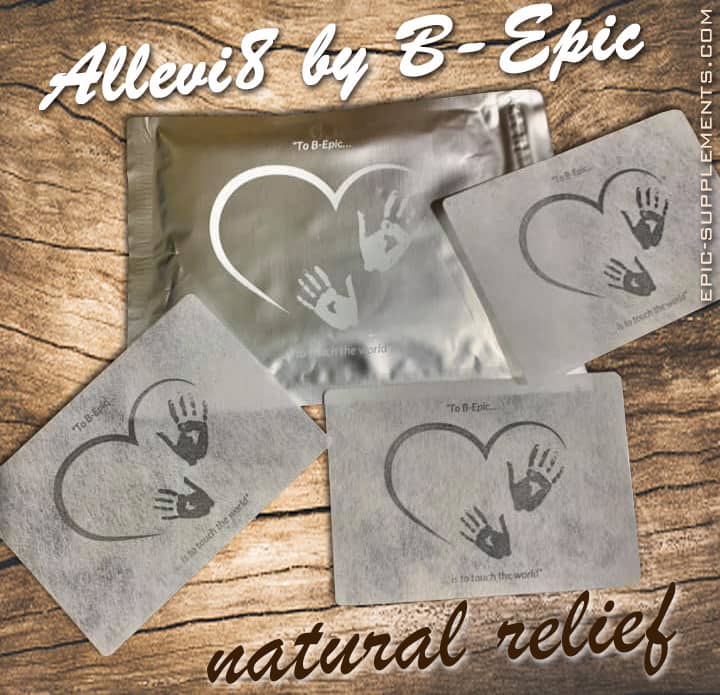 See reviews on B-Epic's Allevi8 Touch Pads (patches) for pain and stress relief. Only real customers, only real Allevi8 reviews!
---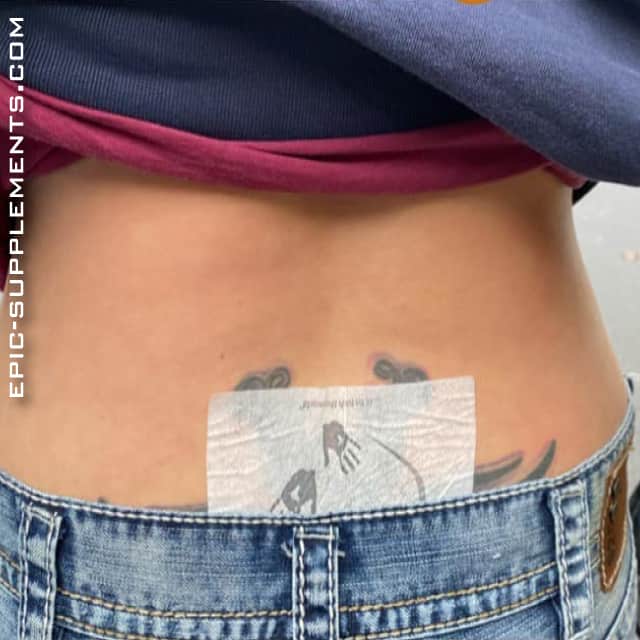 Trish Gehring from Montana wrote the following:
"Well they say a pictures is worth a 1000 words!!
I have struggled for YEARS with sciatic pain, muscle spasms, and disc pain these patches have helped me so much with my pain management!!
I give these patches my highest recommend (10/10) you really need to giving these a try if you have not already!!
Trust me I have tried LOTS of things and this is product works!! Anyone with any back issues needs to give a shot!!! You won't be sorry!"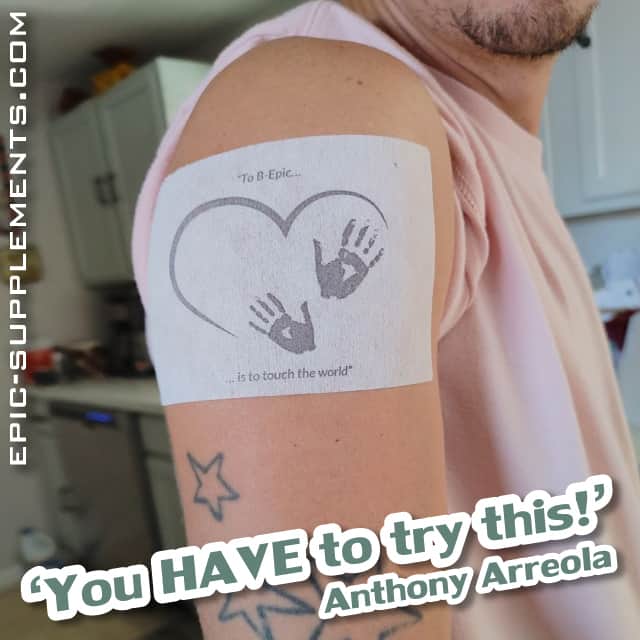 Anthony Arreola from Arizona posted the following:
"4 years ago I injured my shoulder and have had consistent pain since the Injury.
Over the last 4 years I have tried every type of pain reliever I could find and NOTHING actually relieved the pain 100% only made it more bare able.
That was until this company released the Touch Pad!
My pain is relieved and I don't have to take medications that didn't really work anyway!
If you are dealing with any kind of Aches & Pain, you HAVE to try this!!"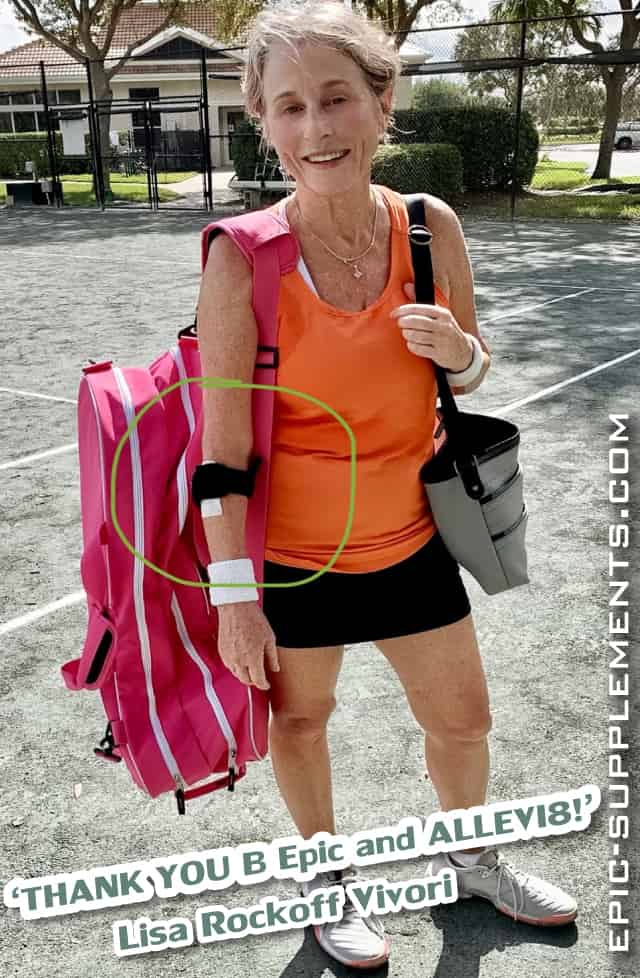 Lisa Rockoff Vivori from Florida wrote the post:
"This is me (hot, sweaty mess) after two hours of hard singles yesterday. I haven't been able to play without excrutiating pain during and after tennis for months due to tennis (and texting) elbow!!
When I did play (which I was doing less and less), I took a couple of Advil and wore a brace but still couldn't hit a one-handed backhand, and I avoided the net bc of the pain of impact. Every shot hurt, and after playing I couldn't pick up laundry detergent or a gallon of water (or sometimes even brush my teeth) without screaming pain (( General soreness and pain was a constant.
Yesterday was the first time back on the court since Allevi8 patches, and I woke up with sharp elbow pain (hadn't had the patch on in a few days and had been on the iPad a lot), and I was nervous about how I'd do on the court.
I applied the patch an hour before tennis and immediately felt tingling and warmth in my elbow. I put the brace around it, and what's crazy is that the tingling and warmth went on the entire match. The best news is that I had pretty much NO PAIN AT ALL — during and after the match!!
I've been playing for 53 years, and it is a huge part of my life.
THANK YOU B EPIC for this product!!!"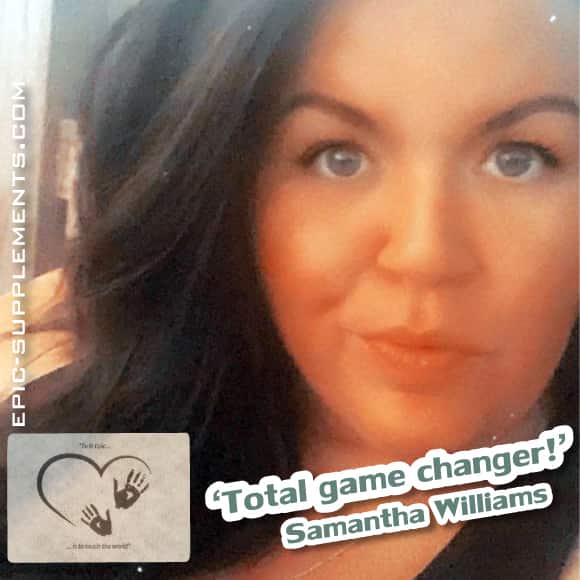 Samantha Williams's opinion about Allevi8:
"I always have absolutely horrible migraines that last 2 or 3 days. I was telling my good friend how bad it was a couple nights ago and he offered me some of his patches. I told him my migraine was in the back of my head there is no way that's gonna work. So he suggested cutting them and placing them on my temples.
When I got home I placed one on each side and in about an hour my migraine was gone and have no signs of another since then!
Total game changer, super thankful he brought B-Epic to my attention!"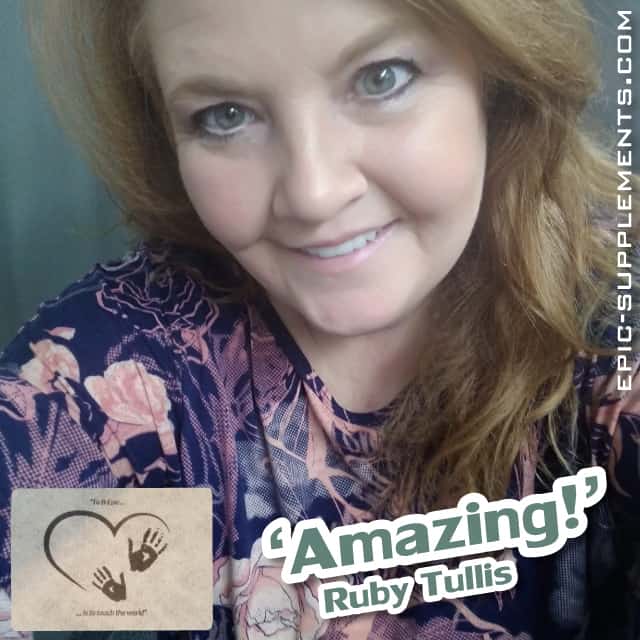 Ruby Tullis from Nevada wrote the following:
"Allevi8 patches are wonderful!
My daughter used one for menstrual cramps, I wasn't sure if it would work for that, but wow in under 5 minutes she was ready for our walk.
Hubby is in construction woke up with his neck pounding in pain. I put the patch on and, he couldn't believe how fast it worked. It lasted about 6 hours and then he started getting sore again. But he loved the relief it gave him.
I used it today for my low back, and I feel great. Went on my walk, no back pain. It was so good and surprising. I have tried so many natural products for pain and none have worked like this. Amazing!"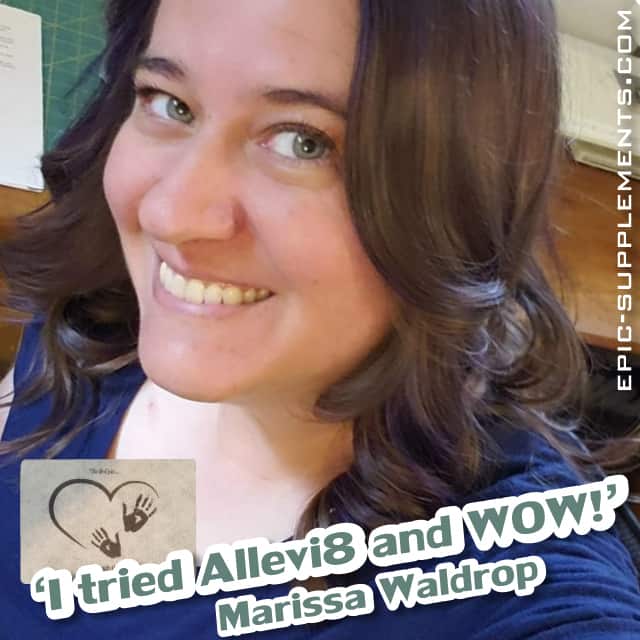 Marissa Waldrop's Facebook message:
"I posted about a horrible migraine the other day on my personal page.
Well I tried this new product Allevi8 and WOW! Within 15 minutes I stated to feel some relief! This was after other pain killers didn't even touch the pain.
I put part of one of these patches on each temple and on my neck. It made a huge difference! I could be around my family again and in the light. I could function as a normal human again instead of a brain dead zombie who felt like their head might explode at the next noise."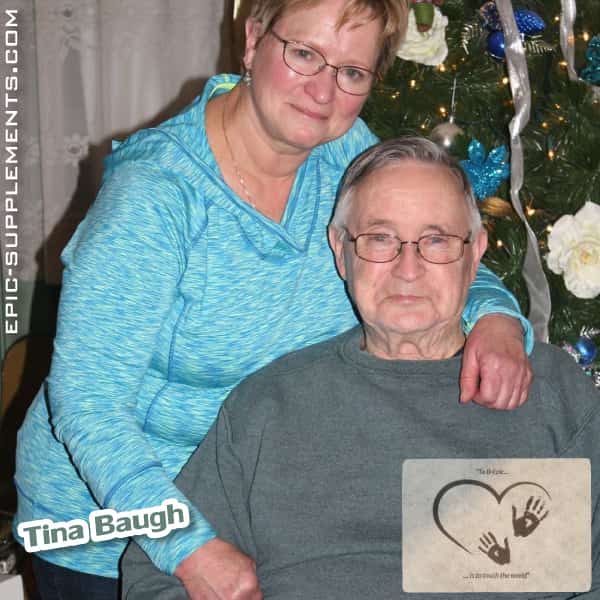 Review by Tina Baugh from Missouri, USA:
"My skeptic hubby has had Carpal Tunnel syndrome like pain in his wrist to where he was needing some relief.
I pulled out the Touch pad and applied to his wrist. Before going to bed last night after wearing for several hours he made the statement, you are on to something with these.
Came home after church and saw him pull another out and apply it! ))
Folks these are topping the 1500 mg hemp oil we were using!"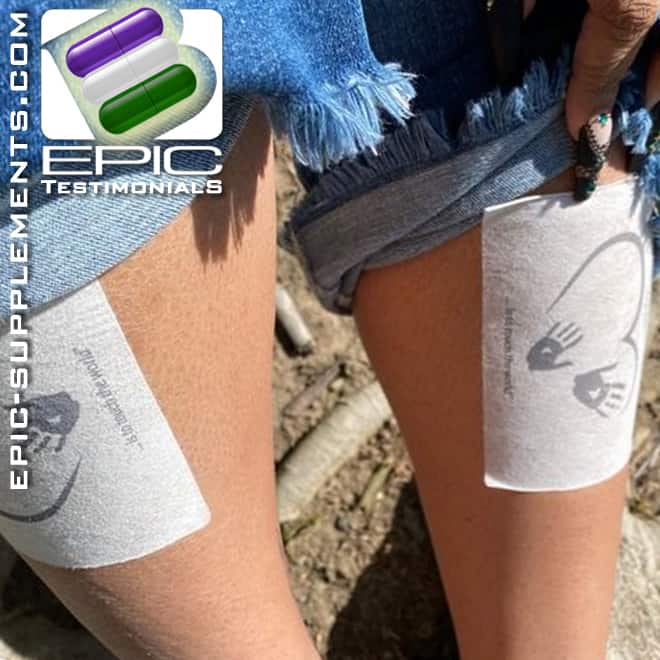 Review from Los Angeles, California:
"Y'all!! These patches are legit!
Backstory – I gave myself shin splints from being in fancy heels for 16 hours on Saturday in Salt Lake City. So much relief I can't even! #gamechanger
If you haven't ordered them yet…hurry – run – do it – now!"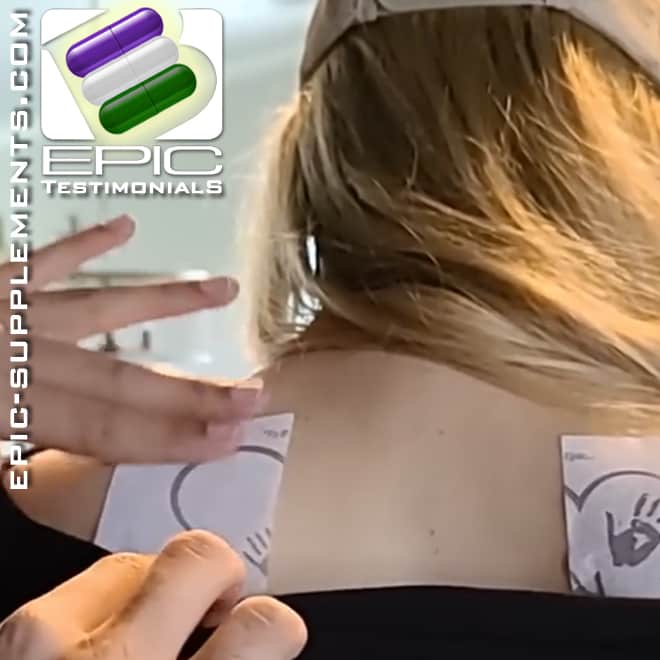 Review by Christa Bell from Tennessee, US:
"After traveling for the past couple of months non-stop, staging our home, packing, selling and buying a home… all the stress had my fibro rearing it's ugly head. I had a knot the size of a tennis ball in my shoulder after flying home from SLC this weekend.
I had my son cut and apply the Allevi8 touch pad on my shoulders and omgoodness y'all!!!! Within 30 minutes I had instant relief!
If you struggle with inflammation, aches & discomforts, etc. I highly recommend using these."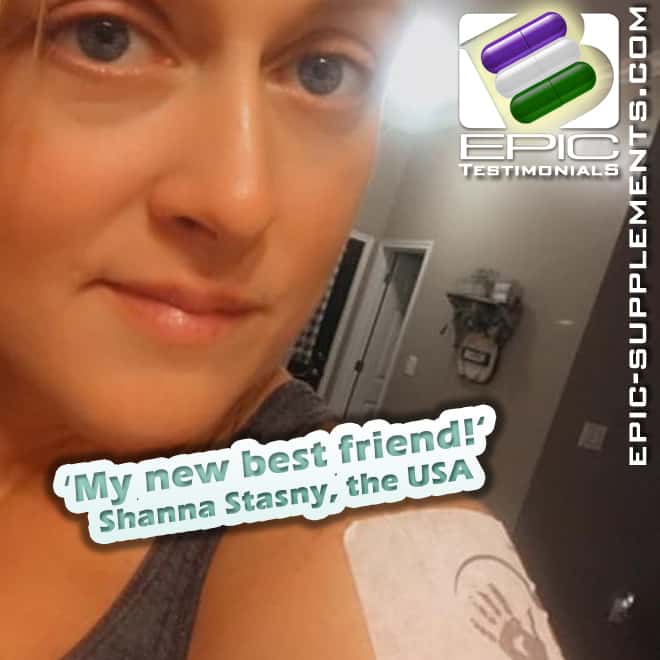 Posted by Shanna Stasny from Texas, USA:
"This little patch is my new best friend!
I am a side sleeper and have struggled for years with my shoulders burning and hurting every day when I wake up. Some days I can barely lift my arms ((
The first day I used this patch I woke up without any pain or burning in my shoulders at all and I thought to myself, this can't be right!!
Well I have been using it for about 4 days and I have woke up every day pain free! Coincidence I think not, I was not expecting this at all! It gives me all day relief even after I remove it. The pads are big enough for me to cut in half and put one on each shoulder, not sure how it works but it's legit!!!"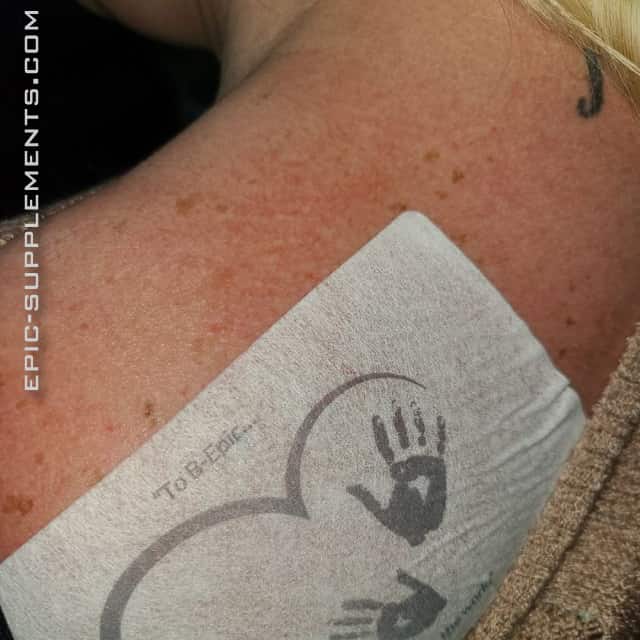 Posted by Amber Flanders from Maine, US:
"Back in March when we went remote and my kids went crazy I hurt my shoulder carrying my 6yr old. My shoulder has given me the most miserable discomfort most days. This last week it has hurt so bad!! Well….
I got Allevi8 in the mail Saturday and wore one to bed and woke up and my shoulder felt normal!!!! Wore my second one to work and for the first time since March can use my arm without ANY discomfort in my shoulder!!!
Shouting this from the roof tops!!!"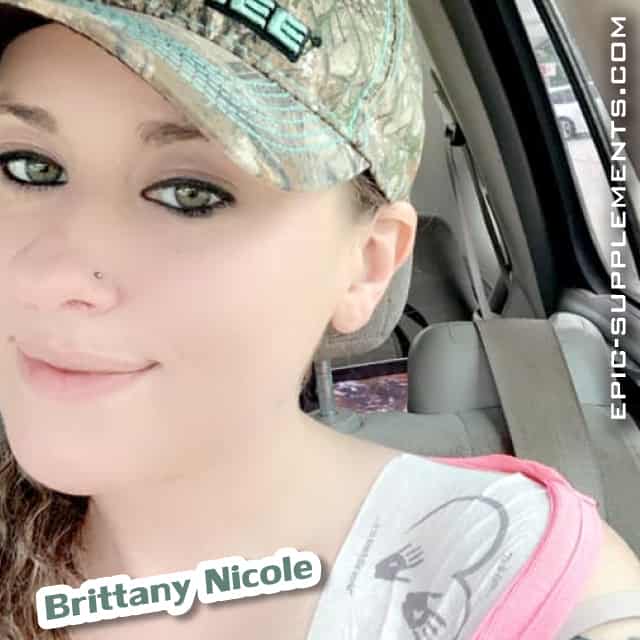 Reviewed by Brittany Nicole from Texas, the USA:
"Back in 2012 I messed up my shoulder pretty bad, I separated my acromioclavicular joint. I did a partial tear in my rotator cuff. My arm was in a sling for about six months and I've always had problems with my shoulder every time the weather will change. It would start hurting. I would end up taking Tylenol putting over-the-counter pain reliever cream on it, just to give it some relief.
My sister always talked about Allevi8 and how it's helped her so I got some but didn't really try it when I got it I was skeptical!
But I ran out of my over-the-counter pain reliever cream. And when I went to go over my cabinet I seen Allevi8 and I was like "I'm going to give this a try…."
I am so glad I did! It helped me out so much! I absolutely love this stuff so much!!"
---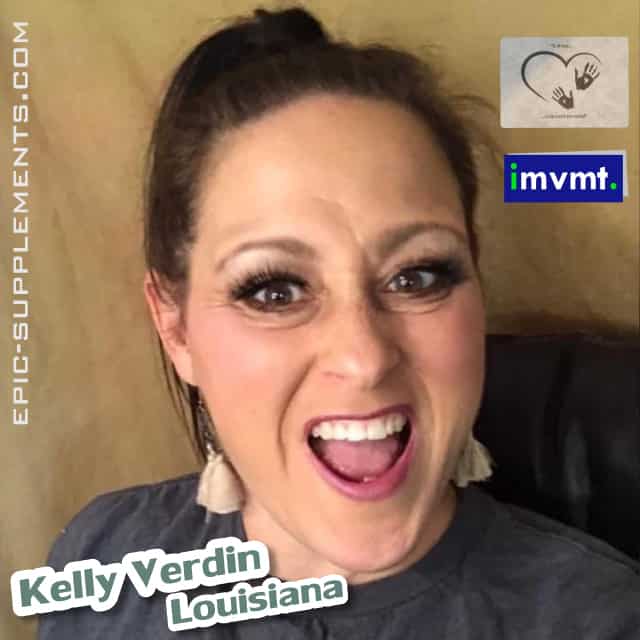 Posted by Kelly Verdin from Louisiana:
"Here is my honest testimony on the amazing patches!! 11 year spine patient veteran here! I had neck surgery fusion at c5-6 & microdiscectomy back surgery at L2-3 !! I have tons of experience trying everything I can get my hands on to relieve my radiating nerve pain.
Night 1. It knocked out my neck pain and tension headache from it in 15 mins. That night put on a patch and no pain. When I woke up and started moving around I got a deep pinching pain in my hip and lower back. So I figured it was time for a new piece of the patch. I was able to cut into sections they're a good size compared to others.. No friking joke it was gone in less than 30 mins (way faster but let's just say that to be safe!
Night 2. No pain again say whattttt! Ok we're on to something here.
Night 3. … and no pain again! I'm SOLDDDDDDDD!!!
Over a month later. I still getting the same relief! Can't stop BRAGGING just how amazing these patches are!
7 month update. Still getting the same relief as I did the first night wearing the patches. I'm able to sleep with no pain. This has been my saving grace.
I am over the moon excited to be able to control my pain with these amazing patches!"
---