B-Epic's Rejuven8 is an innovative premium class serum for skin protection, restoration and rejuvenation. Look at real people's reviews and verified pictures before and after!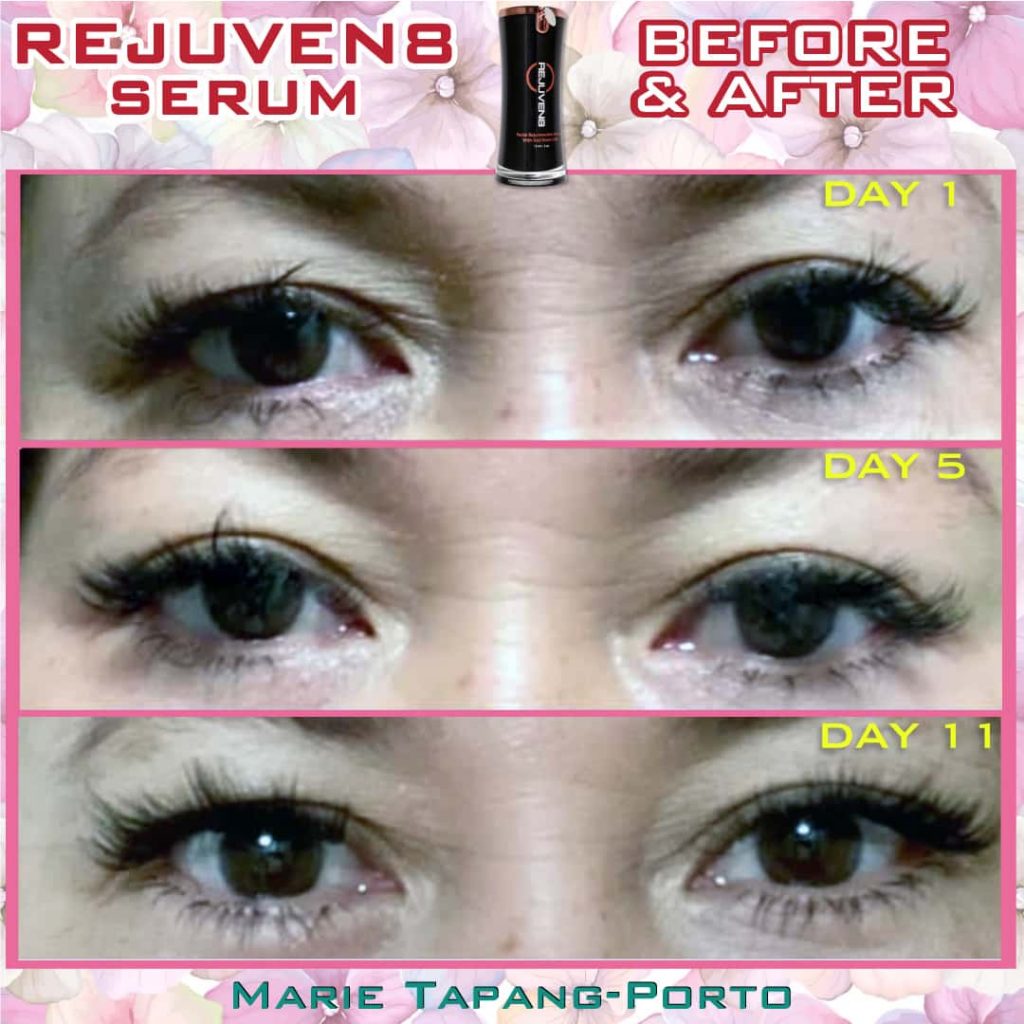 Marie Tapang-Porto from the USA posted this:
"WOW, this is my own personal testimony on B-Epic REJUVEN8.
After using the product for 11 days the depth of my lines, (I refuse to call it wrinkles))) has drastically improved. I don't know about you guys, but this is the ONLY product that I have used that is truly EFFECTIVE 100% ‼️
Imagine, in only 11 days this is the result that I got! Thank you B-Epic no need for botox!!!"
---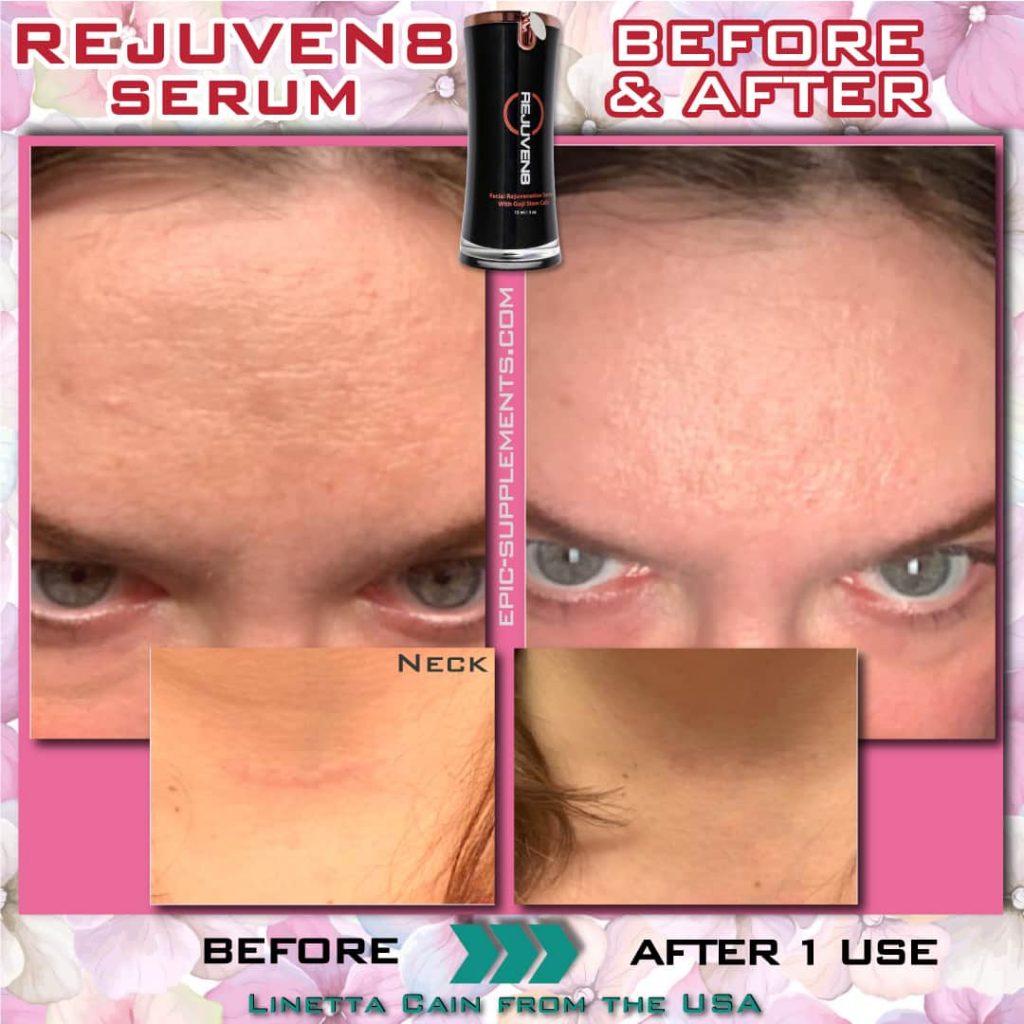 Linetta Cain from the US wrote:
"After seeing all the amazing results, I recently ordered and started using Rejuven8. You guys!! If you haven't tried it, don't hesitate!! Amazing!!
My pics are after ONE application! Mind you my neck scar is from a parathyroid removal over two years ago that I have tried EVERYTHING on to get rid of!!
When your family and friends comment that your skin is glowing, you know it's working!"
---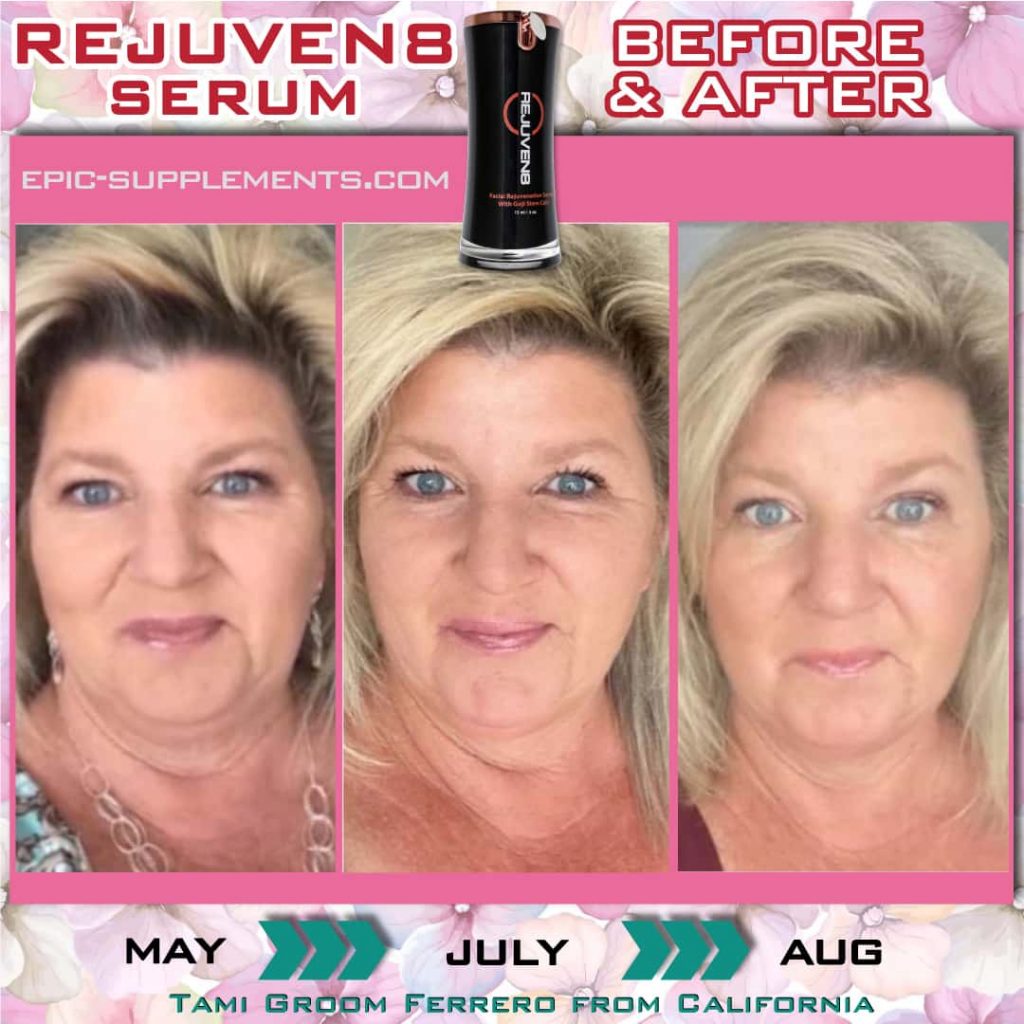 Tami Groom Ferrero (California, the USA) shared this:
"Let's talk about this face serum Rejuven8. Wow!! If it came in a jug I would bathe in it. I love skin care and have always used great products.
Since starting this serum in June my face has gotten brighter, softer, & My lines are disappearing. I started using it on my neck and chest and they are looking so much better.
Photo on the left in May, right in August, 26th."
---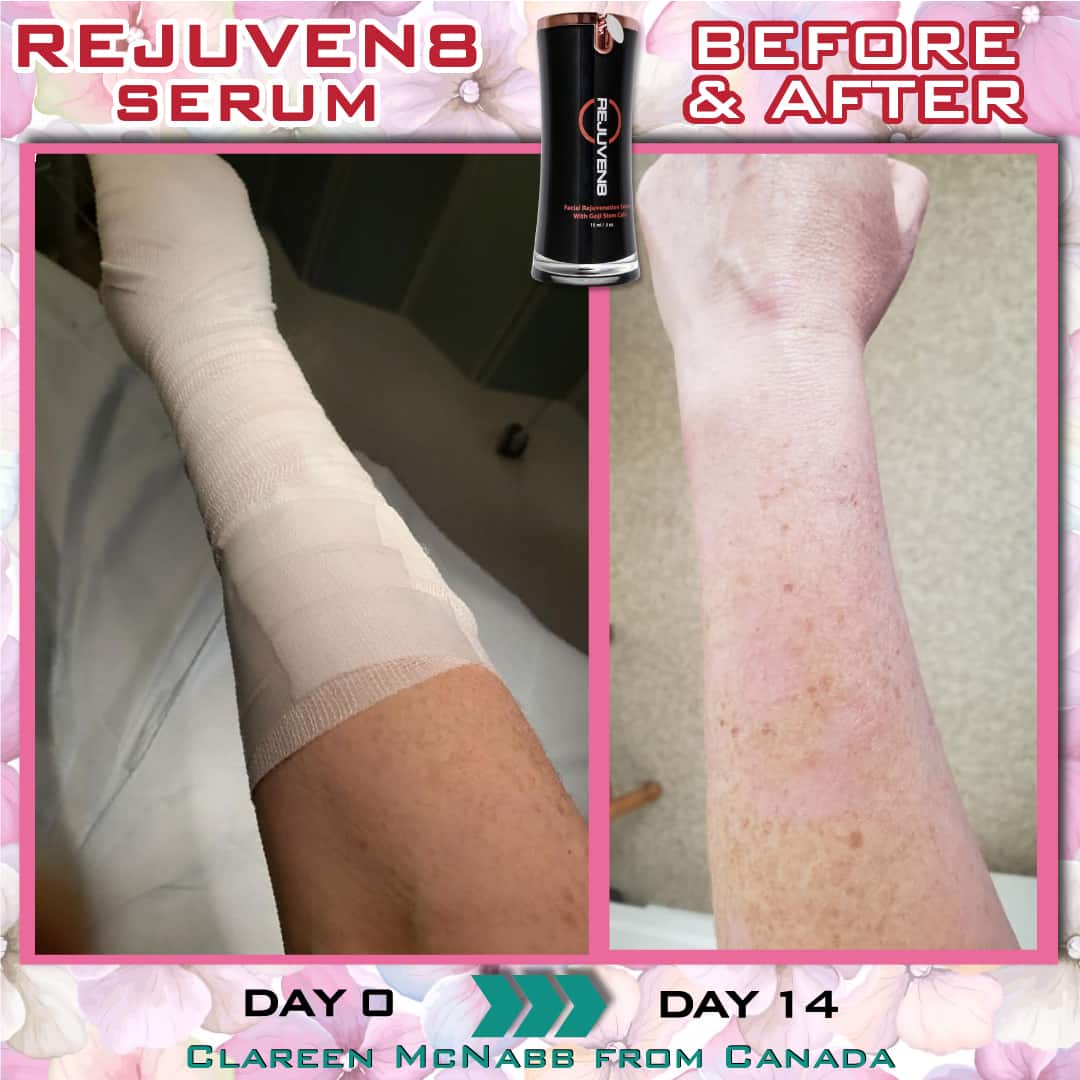 Clareen McNabb from Saskatchewan posted this:
"I burnt my hand & arm at work Nov.11, first & second degree burns. Followed doctors instructions – change bandage daily & liberally apply Polysporin to prevent infection for 4 days then unwrap & let heal.
I was worried about scarring so I started applying Rejuven8 atleast once a day, sometimes twice. Blisters healed, scabs formed & dried…
NO SCARRING & COMPLETELY healed in 2 weeks. Lost a few freckles but those will come back next summer ))"
---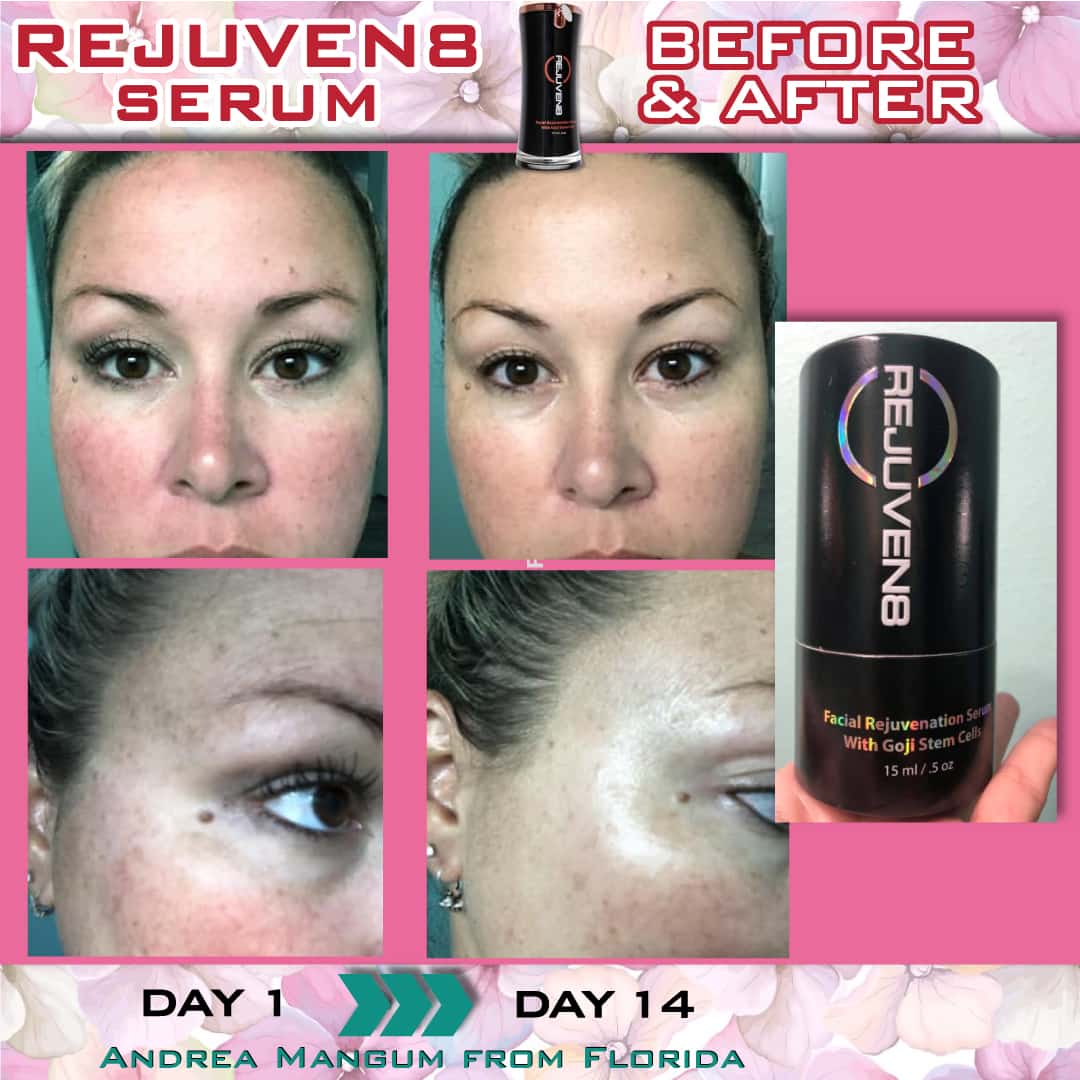 ---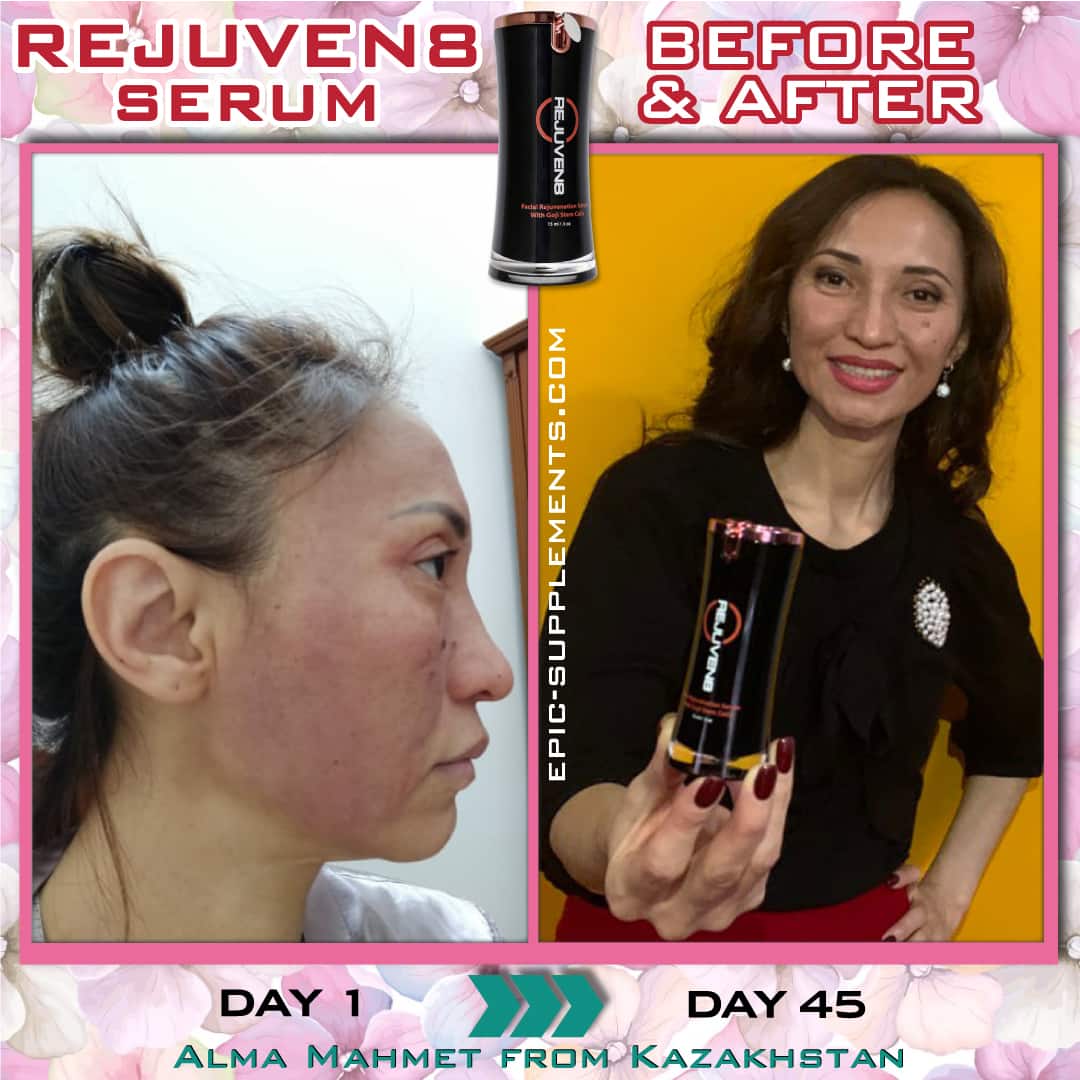 ---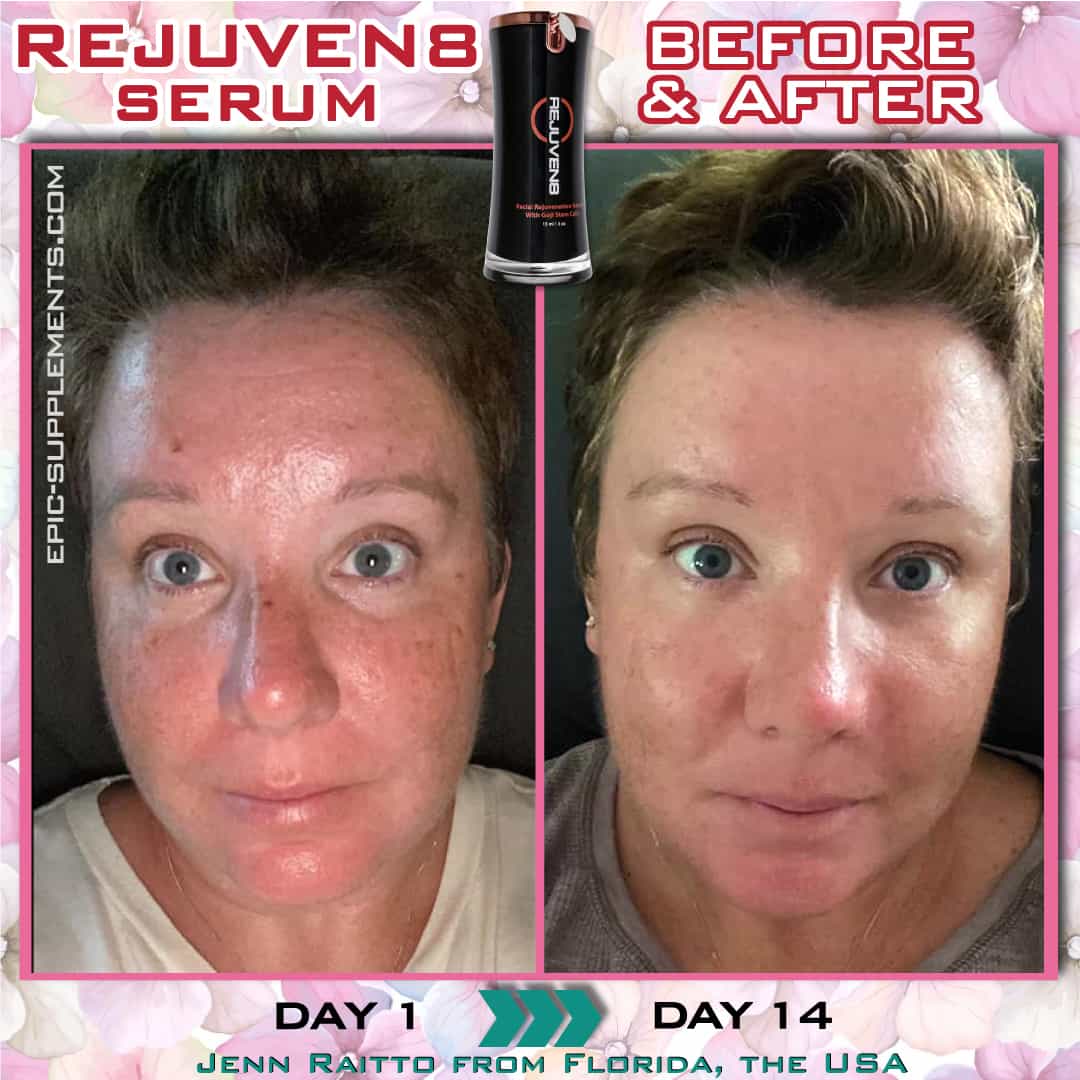 ---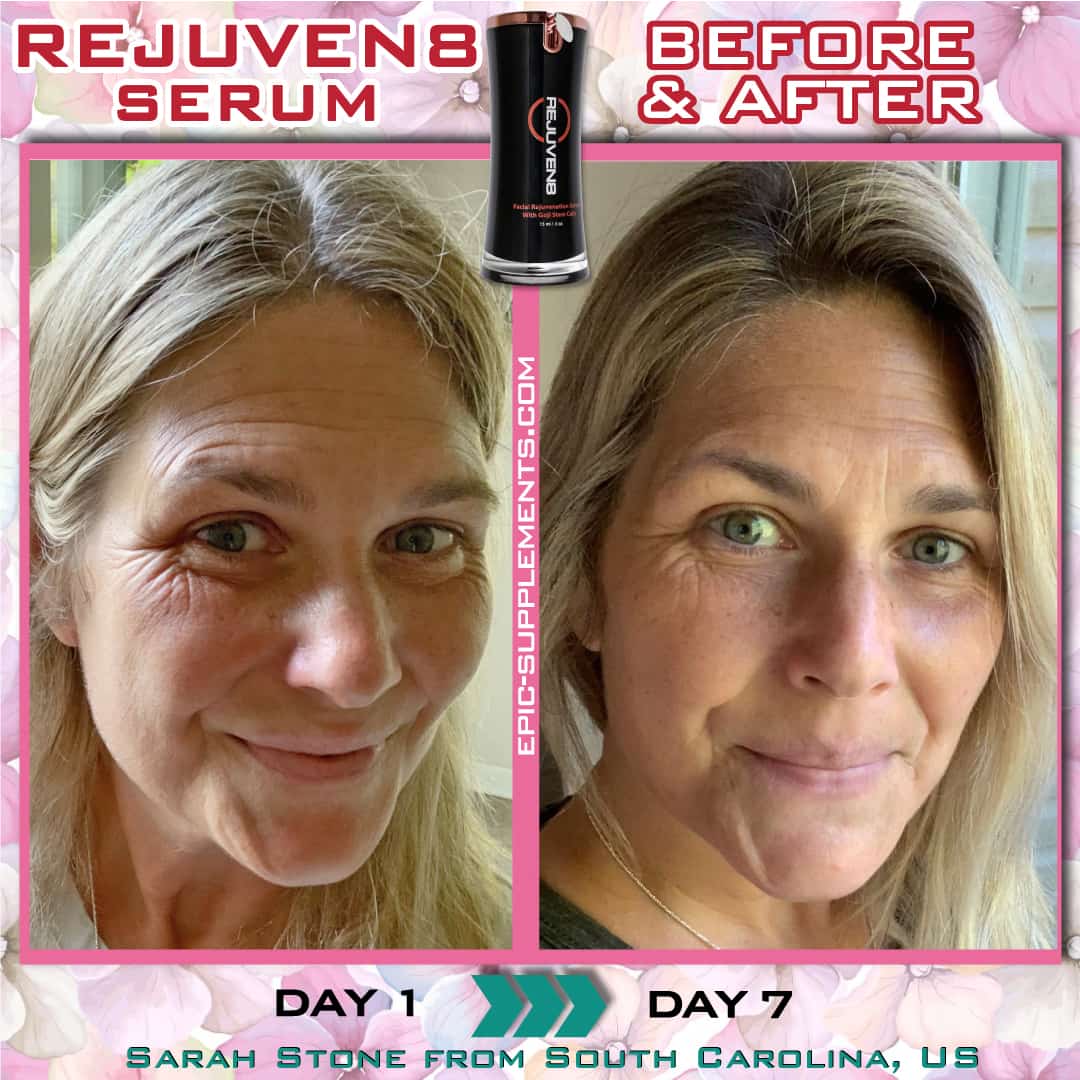 ---